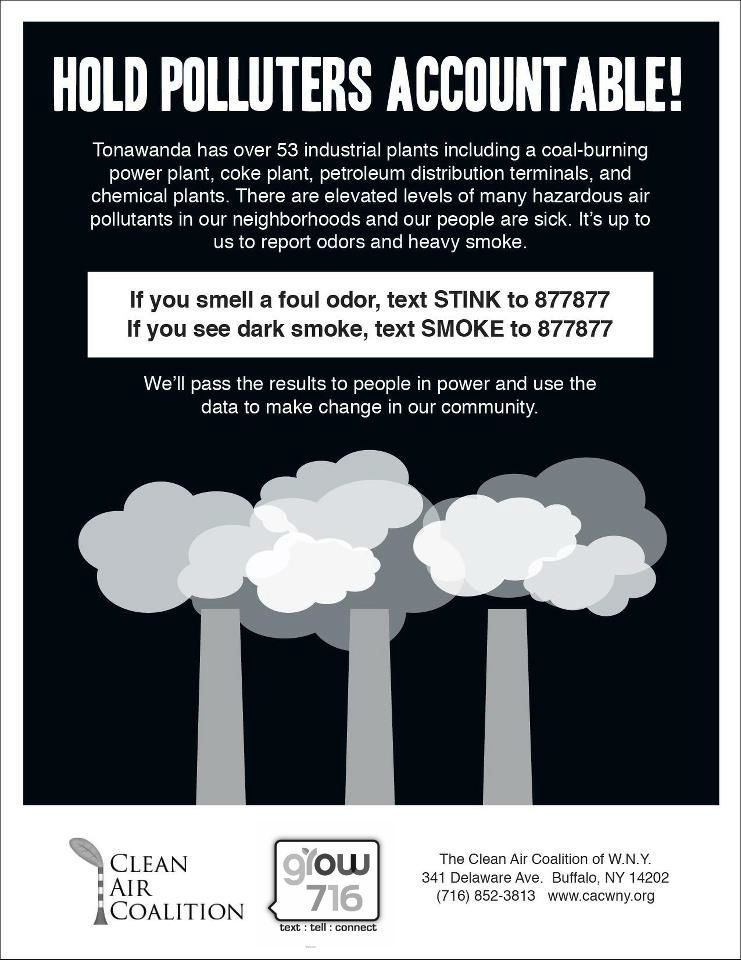 Communities
Community Foundations test mobile to inform residents
Through July 1, we are accepting applications for the Knight Community Information Challenge, which provides matching funding to community and place-based foundations supporting news and information projects. Here, Michele McLellan writes about several mobile projects funded through the challenge.
The foundation created Grow 716: Text: Tell: Connect to "give voice to everyone in our region that is concerned about environmental issues in their neighborhood. We recognize that all residents have information and experiences to share," Kristen Kaszubowski, the foundation's environmental communications coordinator, said in an email.
She said community members can text TRUCK to report idling trucks. The coalition collects data about where common offenders idle and that will help focus enforcement efforts. It is illegal for trucks to idle longer than five minutes. They can text SMOKE to report excessive smoke from smokestacks, she said. If there is a foul odor in their neighborhood, community members can text STINK to report it. The coalition can relay these complaints to the proper authorities.
So far, the Clean Air Coalition has recruited 10 participants to test the truck idling campaign. By last week, there were 17 reports. Six testers are participating in the air campaign and they have submitted 11 reports of odors and four reports of smoke, Kaszubowski said.
Kaszubowski said future texting campaigns might include invasive species reporting, fish consumption advisories, sewage overflow alerts, biodiversity reporting, and a community building preservation survey.
She said in the initial pilots, the Clean Air Coalition learned that its audience is generally older and some don't know how to text. As a result, she said the foundation has opened up the project to different groups in order to test other audiences.
For example, Buffalo's Young Preservationists groups wants to explore having community members report run-down buildings in their neighborhood so they can create a catalog of buildings that need to be surveyed and addressed.
Recent Content