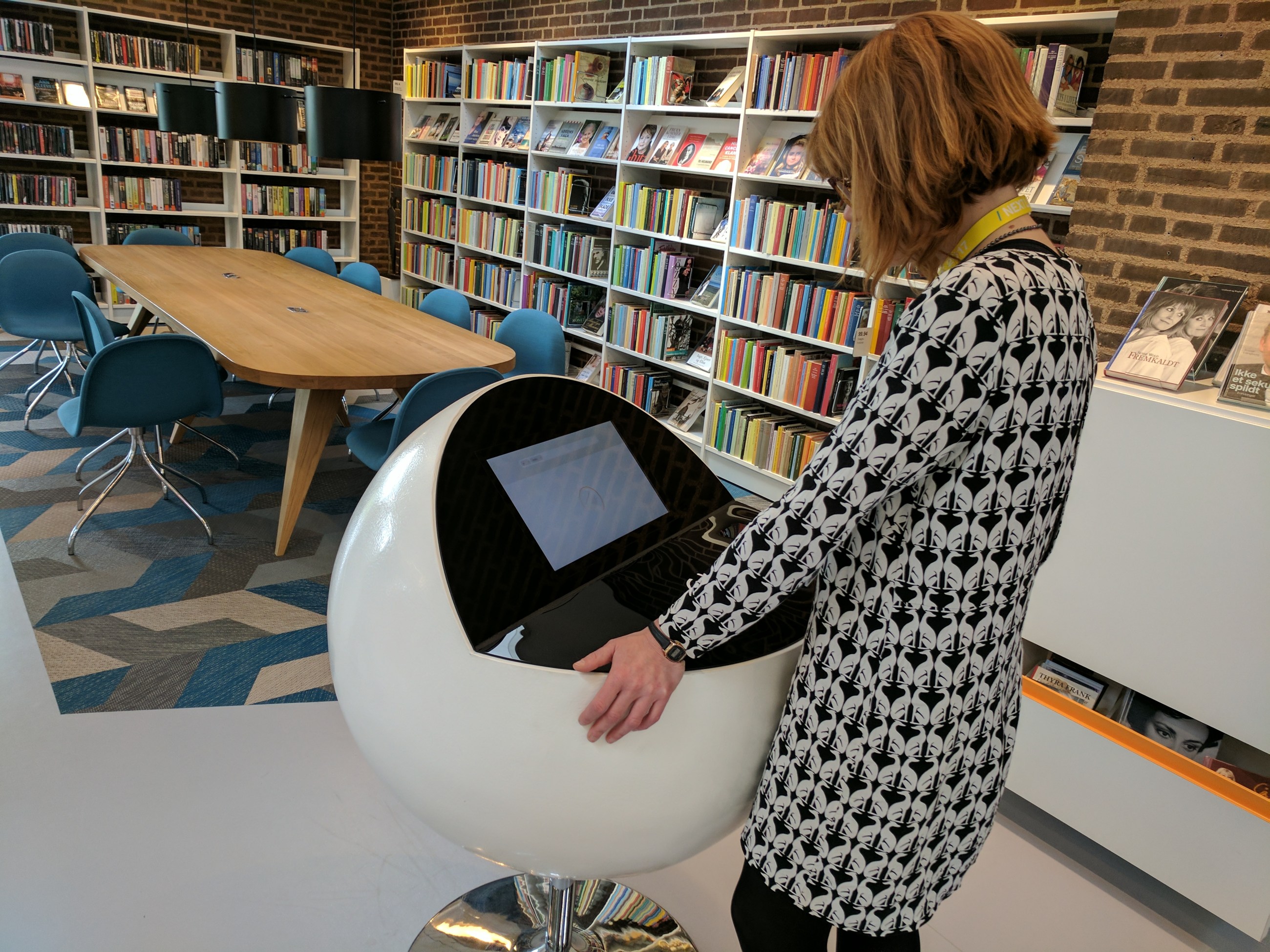 Communities
Five lessons for libraries looking to innovate in the 21st Century
In June, Knight Foundation sent a cohort of U.S. librarians from institutions around the country to the Next Library Conference, an annual gathering held in Aarhus, Denmark that brings together library leaders from around the world to discuss innovative programs, services and ideas in the field. 20 U.S. librarians from 11 cities joined hundreds of colleagues who attended the conference from around the globe, from China to Kenya to the Caribbean.
The goal was to spread best practices in library innovation, while helping their capacity to meet new digital age demands. The initiative is part of Knight's larger work to help libraries better serve 21st century information needs. We believe libraries are essential to addressing information challenges and creating opportunities for communities to engage with information, new ideas and each other. The conference was an opportunity to connect U.S. libraries in order to share practices and approaches being used to attract new patrons around the world, as well as gather insights from them that can help to further inform our strategy.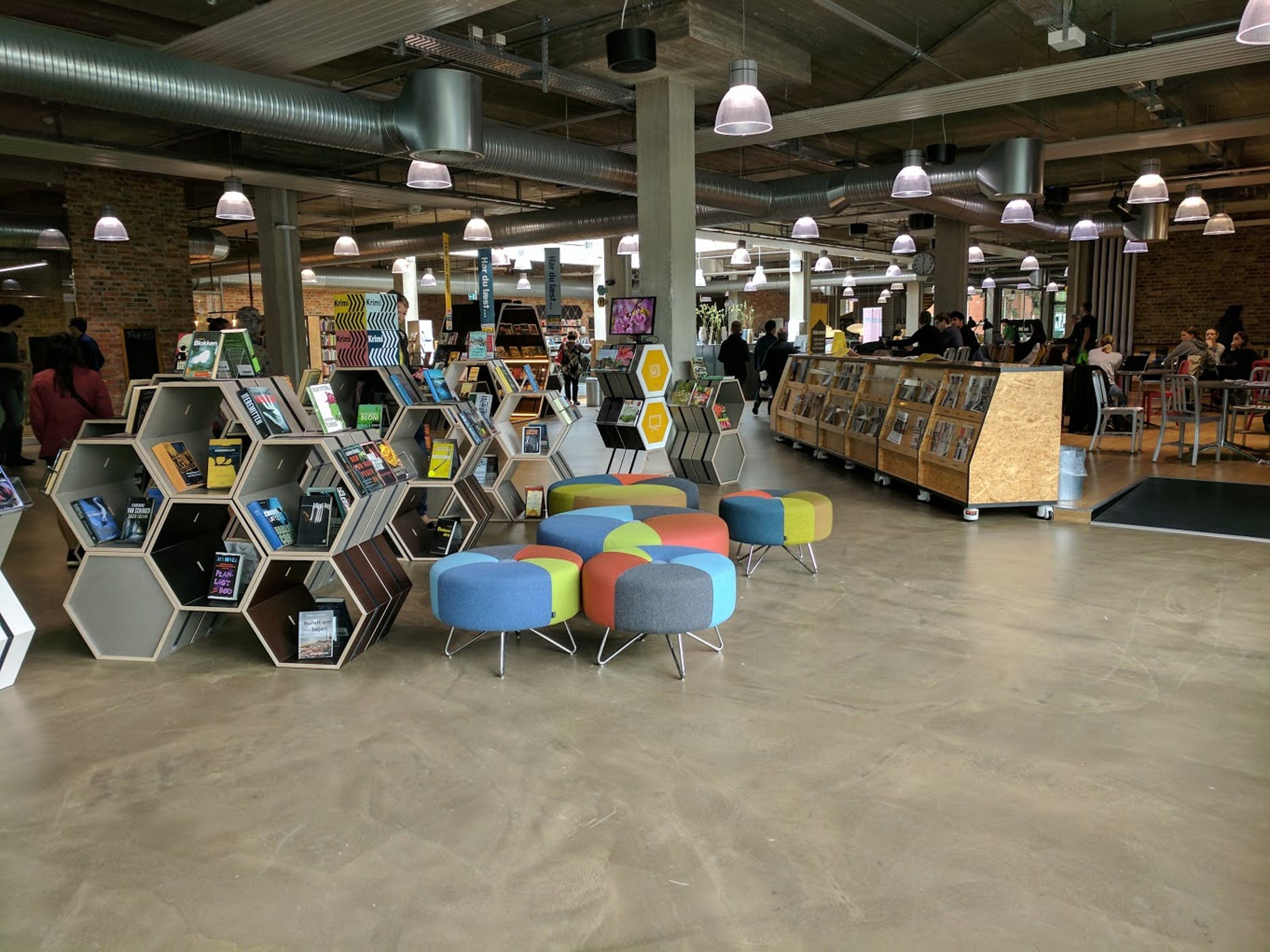 Here are some of the lessons the librarians brought home:


1.

People need libraries to be more than information repositories.
Libraries can play a role in organizing town halls, and offer playgrounds, social services and much more. Flexibility, vision and open-mindedness in the design and architectural planning process are essential to facilitating this evolution.
Shana Hinze of Miami-Dade Public Library System elaborates on her experience touring Dokk 1, a public library in Aarhus: "One of the most fascinating concepts was the library as a community meeting place juxtaposed with traditional library services and programs, civil services, television studios, restaurant and café, space for fine arts and spaces specially designed for different ages and needs. Dokk 1, at any given moment, could be hosting: driver's license, passport, healthcare and marriage services, knitting group, gamer's tournament, reading club, seminars, makers lab, musical performance and always available activities such as sand table, ping pong, air hockey, gaming, active play areas and meditation."
Pamela J. Hickson-Stevenson of Akron-Summit County Public Library summed it up this way: "We need to focus intently on making our buildings locations for experimentation, innovation, education, recreation and relaxation."


2.

Libraries can play a key role in preserving and strengthening our democracy.
As civic hubs for information and engagement, libraries can encourage people to get involved in their communities, connect with local issues and become more knowledgeable citizens and voters.
As Tonya Head of Lexington Public Library put it: "Libraries have always played a role in a strong and flourishing democracy, but the role we play now is more crucial than ever. I was surprised to hear that library staff around the world are experiencing the same challenges, but I was not surprised that all of us are meeting those challenges with optimistic innovation. Many of us expressed the desire to work more closely together, and are more certain than before that if we form a more unified, worldwide library association, we can be even more effective in solving the challenges that face us. There is a huge opportunity for libraries throughout the world to engage our world community and strengthen our democracies together."
Playful and creative spaces can still be functional spaces. At the Lego Idea house in Billund, the message is: Libraries need to commit to deliberate practices for creativity and play, too. Photos: Julie Oborny
3.
The ways in which librarians perceive and interact with the public is a key

determinant of a

library's success

.
Are ideas from members of the public seen as interference or welcomed as opportunities to evolve? Libraries must be guided by public input on what services are needed and useful.
Jennifer Lautzenheiser of Middle Georgia Regional Library explains: "As a library system, we need to learn to trust our patrons, staff members and community to build the library they need, instead of purely our determination of their needs."
Jenni Gaisbauer and Seth Ervin of Charlotte Mecklenburg Library Foundation and Library respectively put it this way: "Speaking with peers from all over the country provided validation that we all need to become more citizen-centric; libraries have to let go of facilitation and realize the people are in charge now."
4.

Embracing innovation and collaboration and admitting failures are key to a

library's success

.
In order for library organizations and staff to grow and innovate, they need to embrace a cultural shift, let go of old norms and put people first.
Thomas Lide of Richland Library describes this lesson: "Visiting the libraries of Silkeborg, Herning and Aarhus, [in Denmark] I saw thoughtful and deliberate design evident not only in the beautiful physical spaces, but in the collaborative and inventive approaches to providing – and improving upon – services for communities. … We need to make and acknowledge mistakes, share what we don't know and explore solutions together. We need to practice creativity, empathy and listening, and create opportunities for interactive learning and inclusive problem-solving."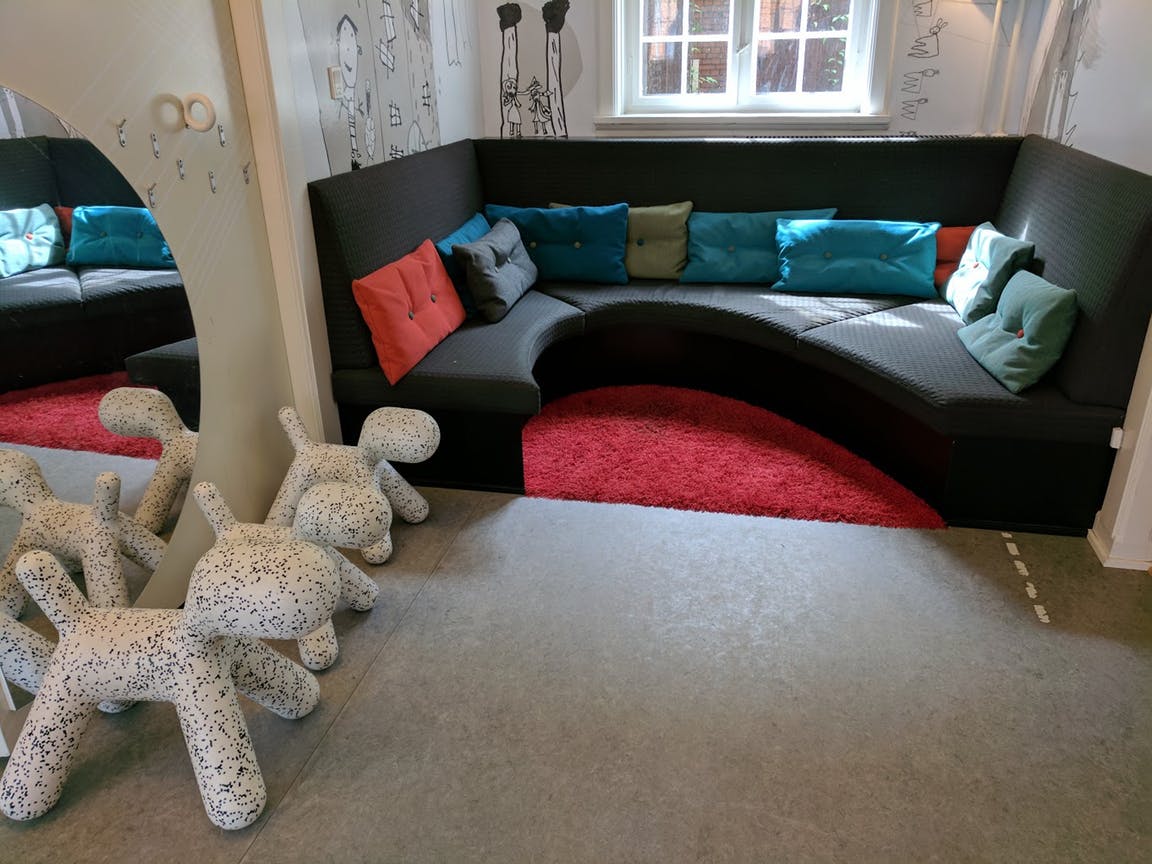 5.
Libraries can play a leadership role in revitalizing and sustaining communities.
As cities across the United States strive to grow, remain competitive and adjust to a rapidly changing environment, libraries offer a place where people of different backgrounds and income levels can meet and connect. They can draw people out of their homes and into public spaces, advancing interaction and collaboration of all kinds.
Cynthia Berner of Wichita Public Library said: "Next Library inspired in me the idea that libraries should move beyond organizing information to organizing communities. Throughout the world, traditional library collaborations are being replaced with public/civic partnerships that ensure inclusion as they enhance the vibrancy and sustainability of communities."
Tiffany Nardella of Free Library of Philadelphia adds: "Asking the right questions, to the right people (including those who are 'unlike' us) will help us determine our critical needs, goals and opportunities."
Conference attendees repeatedly stressed the importance of libraries providing both increased public access to up-to-date technology as well as greater opportunities for person-to-person interactions.
Erin Berman of San Jose Public Library offered this eloquent summary of the conference and its themes: "Play. Connection. Empowerment. Democracy. Flexibility. These themes echoed across the Next Library Conference in presentations, conversations and tours. I was reminded to find ways of incorporating playfulness and culture into building designs back at home. Building flexible spaces allows patrons to set their own mood, tone and experience. By setting up an intentional framework and welcoming space, libraries can empower users to play an active role in their citizenship and democracy. … Libraries are the platform to raise the world's democratic voice. Next Library inspires a connected library profession across the world which seeks to build pathways towards empowerment together."
Recent Content