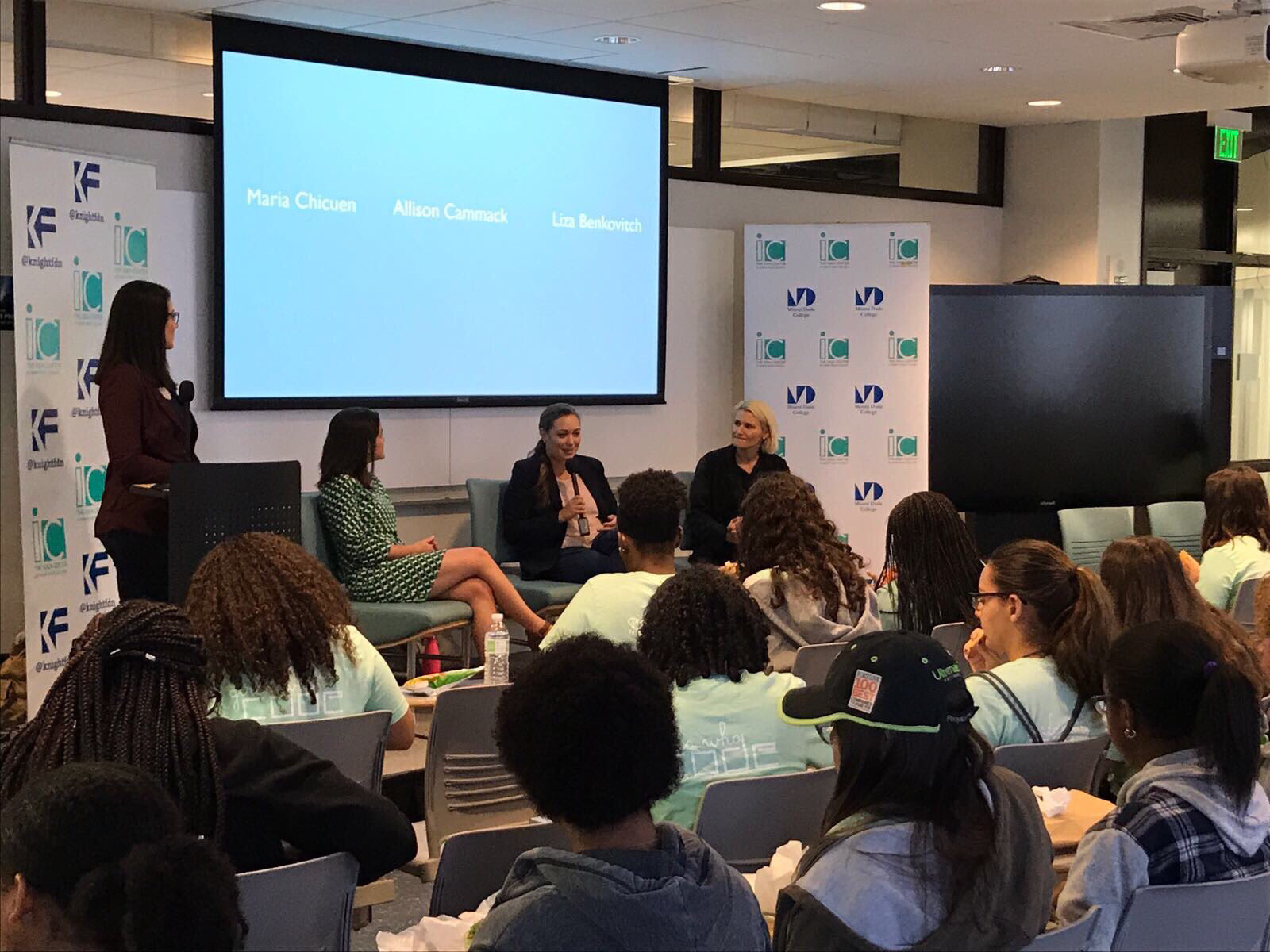 Communities
Girls Who Code: Shooting (and Training) for Equality in the Tech Sector
There is magic happening on the fifth floor of Miami Dade College's Idea Center. Girl magic, that is.
Amid the gray and teal walls of MDC's hub for innovation and entrepreneurship, a group of bright high school girls have gathered to take part in the Girls Who Code Summer Immersion Program. A seven-week learning adventure, this program is designed to give girls an introduction to programming languages while simultaneously empowering them with tools to create websites, apps and networks of friends and mentors in the field of technology.
In 2015, the Knight Foundation awarded Girls Who Code a $500,000 grant for the Summer Immersion Program in Miami. This was an opportunity for Knight to support ongoing efforts that focus on closing the gender gap in the tech sector. With the landscape of employment opportunities rapidly growing around technology, investing in programs like Girls Who Code is critical not just for our commitment to informed and engaged communities, but also to our belief in equitable, racially inclusive participation.
Since its inception in 2012, Girls Who Code has directly benefitted over 40,000 girls across the country – and this is just the start. With more than 90% of Summer Immersion Program participants stating their intent to major in computer science or pursue a related field, this is a testament to the importance of programs focused on transforming the status quo. Girls and women are enthusiastically demonstrating their willingness and ability to take advantage of the new opportunities created by these programs.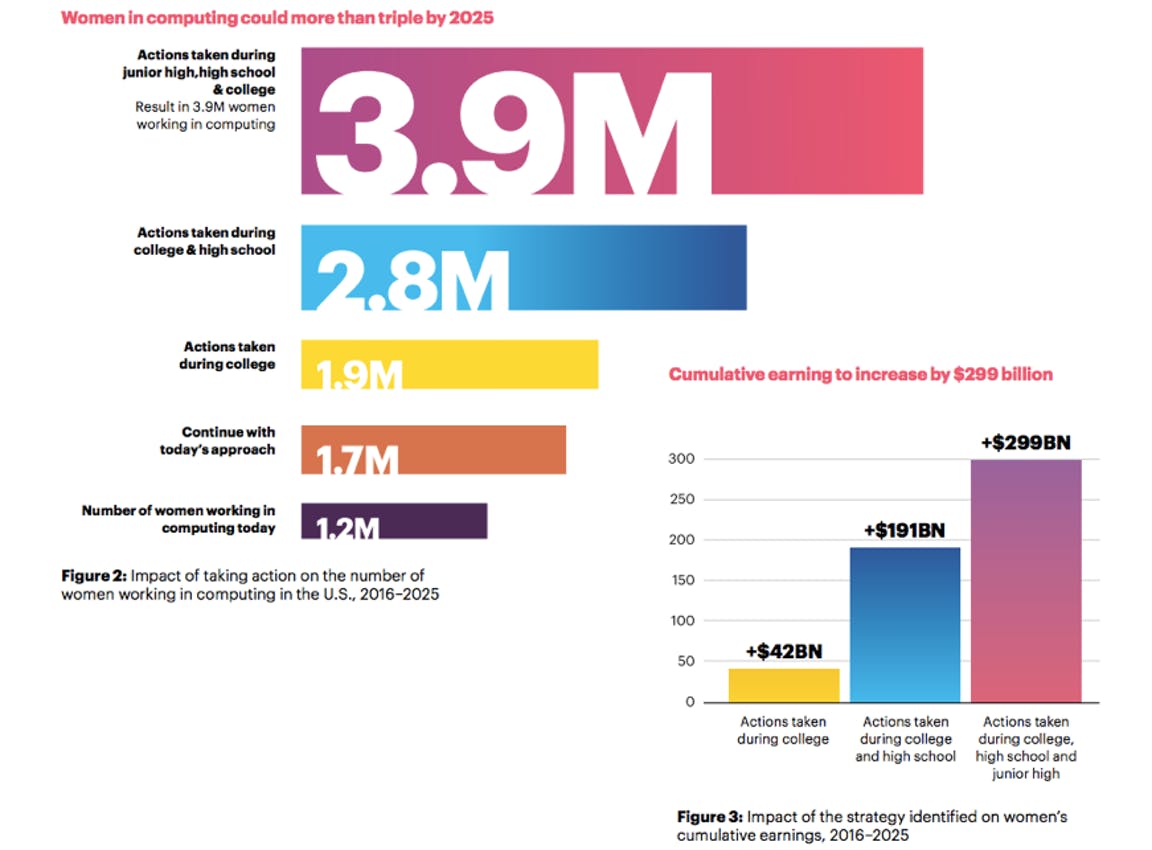 There is an even bigger need for extracurricular programs like Girls Who Code considering the short supply of computer science education across grade levels in the United States. On average, in states like Florida, California, Texas, New York, Illinois, and Pennsylvania, only 17% of schools with Advanced Placement (AP) programs offered the AP Computer Science course in 2016. Of those students who did take the AP Computer Science test in these states, only 22.5% were female. Girls coming from minority backgrounds made up an even smaller percentage of the total number of students enrolled. Supporting inclusive initiatives like Girls Who Code that intentionally focus on young women of color is critical to achieving gender and ethnic diversity in the tech field.
This month, I attended Mentor Day, an event hosted by the MDC Girls Who Code cohort. This was a special gathering intended to help students kick-start their networking skills and provide them with the opportunity to ask panelists questions about the college application process, getting an internship and tackling instances of gender discrimination in the professional world.
Mykalah Lawrence, an incoming high school senior at the School for Advanced Studies at Miami-Dade College's North Campus, noted that one of the most valuable experiences she has gained from Girls Who Code has been the opportunity to find a supportive group of peers. "Before coming here, I didn't have a large sense of community with other women, because at my high school a lot of girls are competitive and not willing to help," Lawrence explained. "The girls at Girls Who Code are nonjudgmental and everyone is helpful. It feels like a true sisterhood."
Ibis Fonte, a Girls Who Code instructor, talked to me about the pivotal role Girls Who Code plays in South Florida's tech sector. "Many of the girls do not have access to learn these technologies in their high schools. By having access to this education, meeting other girls who are excited about technology, and learning from role models who are working in tech, the idea of being in this field seems much more attainable," explained Fonte. "Eventually, they will be active participants in innovating within the tech sector and contributing a different point of view in their teams. And once they see it as possible, sky's the limit."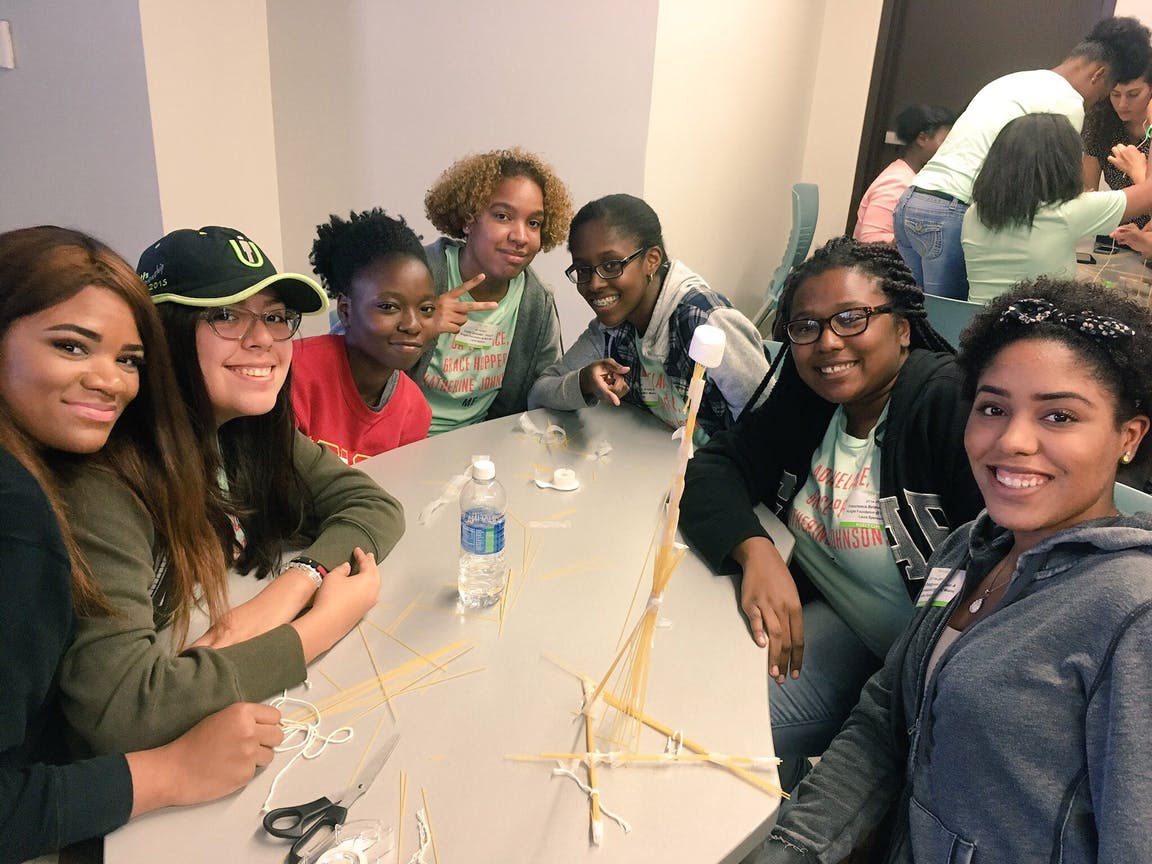 As an alum of Miami-Dade County Public Schools, I felt a special connection with the Miami cohort because I had been in their shoes not long ago. In 2013, I graduated from Felix Varela Senior High, a public school in West Kendall, and set sail for Stanford University. Before attending Stanford, I had very limited knowledge about computer science; as a result, when I enrolled in Stanford's introductory computer science sequence CS106A, my experience was suboptimal. I will never forget how uncomfortable I felt in that course as the inevitable imposter syndrome crept into my brain. As I recounted this story to the girls on Friday, I realized how much I would have benefitted from participating in a Girls Who Code program when I was younger.
While I was at the event, I thought back to a TED Talk given by Girls Who Code Founder and CEO Reshma Saujani, which focused on the importance of instilling bravery in girls:
"And so I need each of you to tell every young woman you know – your sister, your niece, your employee, your colleague – to be comfortable with imperfection, because when we teach girls to be imperfect, and we help them leverage it, we will build a movement of young women who are brave and who will build a better world for themselves and for each and every one of us."
I heeded this advice and left Mentor Day feeling hopeful for a group of 40 young women who now had the tools to chart their own educational and professional path, and even more grateful to work with a foundation that recognizes the importance of investing in women cracking the gender code in the world of computing and technology.
Maria Cristina Chicuen is the intern for the Community and National Initiatives program. You can reach her at [email protected].
Recent Content