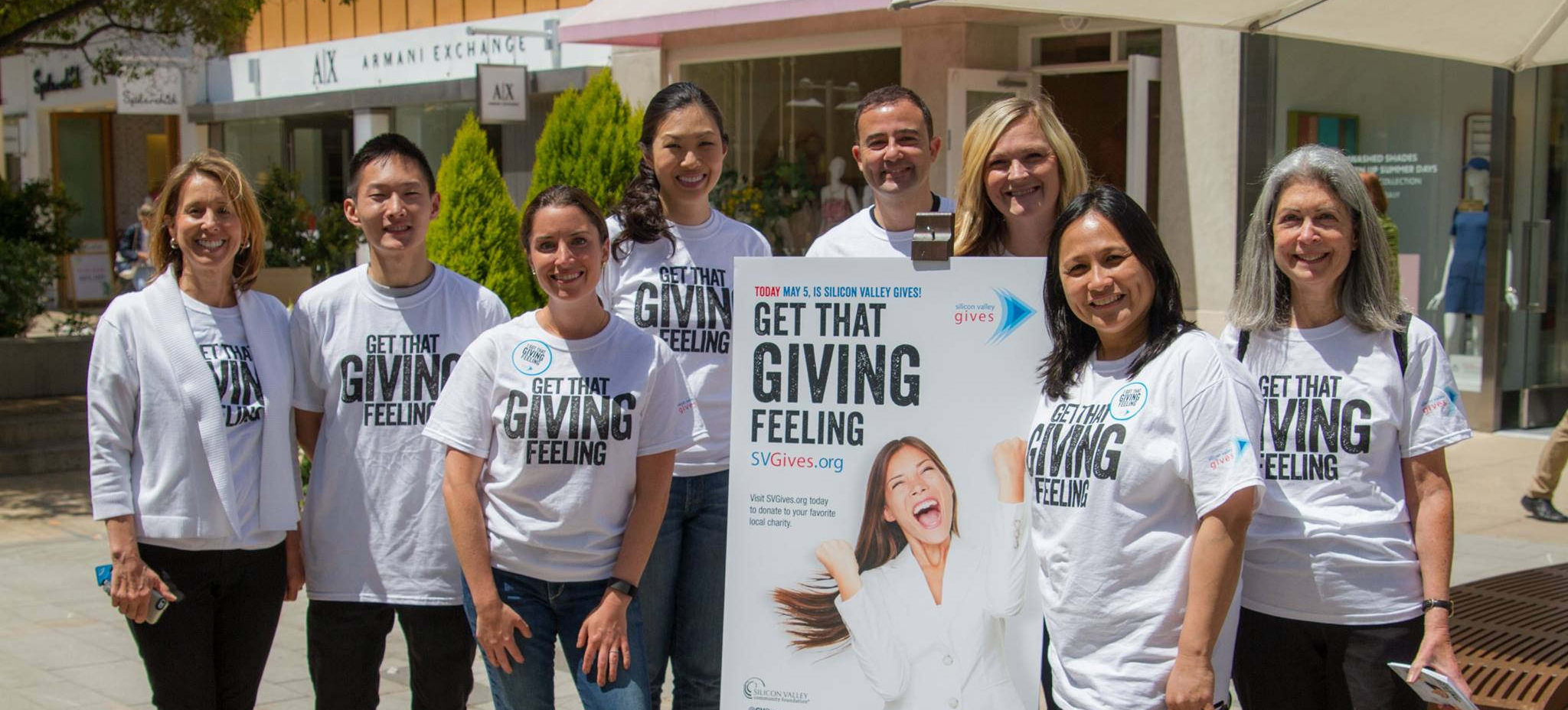 Giving days can be a community win when foundations focus on the big picture
At a time when charitable organizations are vigorously competing to gain the attention—and ultimately the support—of individual donors, giving days offer a powerful tool to drive community philanthropy. In fact, the amount raised through these days is impressive – including more than $116.3 million alone for 18 communities studied by Knight Foundation since 2012. But these online fundraising campaigns are about much more than the dollars, a new Knight report, the culmination of a three-year initiative, found: Over time, when organizers purposefully align the campaigns with their missions, giving days have helped to strengthen community foundations that organize them.
That's not to say that giving days are without risks or that the significant investment of community foundation resources and staff time is always worth it. Certainly, community foundations have been doing a lot of thinking about how to and even whether to continue theirs. Some of this contemplation follows the tech failure during this spring's nationwide Give Local America, when the donation-processing technology provided by Kimbia broke down. Online donations slowed to a halt for two-thirds of the 24-hour campaign, leaving donors, nonprofits, and community foundations in 54 communities across the country in crisis-mode and scrambling for a Plan B. It was not the first giving day tech failure, but it was the largest. Consultant Beth Kanter took a deeper look at what happened for KnightBlog, and considered the implications of this debacle for the future of giving days. In an upcoming blog series, we'll hear directly from community foundations about why they are and aren't continuing with these campaigns.
But despite what happened on Give Local America, we hope that community foundations also pay attention to the progress made through their investments. Having spent considerable time tracking giving day successes and challenges across the country over the past three years, we have seen the long-term value they can provide to both community foundation organizers and the communities they serve. Here are four examples from our new report, "Beyond the Dollars: The Long-Term Value of Giving Days for Community Foundations," of what that change looked like.
Giving days, the report found:
· Helped to grow and democratize philanthropy, furthering the mission of many community foundations. By heightening awareness and excitement around local causes, giving days brought in new funding to participating nonprofits and activated a significant number of donors, including those with smaller financial capacity: 36 percent of donors surveyed thought they donated more than they would have had the giving days not occurred. However, giving days still have much work to do in attracting a diverse, demographically representative donor base – an important element in cultivating tomorrow's donors.
· Increased community foundation visibility and credibility in their communities. Giving days helped community foundations communicate their missions and services to larger audiences and establish themselves as valuable to, and trusted by, nonprofits and donors in the areas they serve. Nearly half (48 percent) of nonprofits and donors heard about the community foundations for the first time as a result of the giving days.
· Strengthened the capacity of community foundations to raise funds and engage a broader set of donors online. These campaigns helped community foundations learn how to use digital tools such as social media and online fundraising. Through the campaigns, they were able to find and engage donors online and, to a certain extent, raise funds for their own institutions: 14 of the 18 giving day organizers raised money for their own institutions in at least one of their campaigns.
· Positioned community foundations as hubs of information in their communities. From centralizing information about local nonprofits to collecting widespread nonprofit and donor data, the campaigns put community foundations at the center of a wealth of community information.
These results weren't accidental. They emerged from purposeful planning and goal-setting, through which community foundations aligned their giving days with their missions. Foundations did that in a variety of ways, from using the giving days to increase the amount of nonprofit endowments at the foundation, to having the giving day be part of the foundation's strategy to grow philanthropy in the region. While each community and foundation is unique, these results are attainable and various elements are replicable.
We hope that the Give Local America technology failure serves as a prompt for community foundations to think about how to evolve the giving day model to make it even more effective for both their communities and their own organizations, and to think of what they learned through giving days that might apply to other initiatives going forward. Designing what comes next will help community foundations shape the future of community philanthropy.
Luz Gomez is director of research for Knight Foundation. Mike Berkowitz is principal at Third Plateau, a social impact strategy firm that has partnered with Knight Foundation to evaluate the Giving Day Initiative.