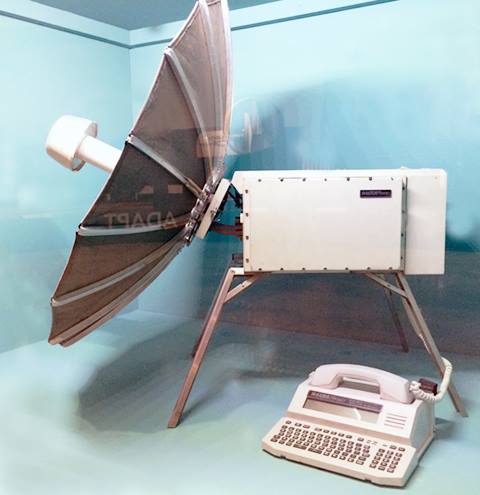 Hackathon will help recode South Florida history
Miami Herald satellite phone and photo transmittal system from the early 1990s on view at HistoryMiami. Why does history matter?
History is about telling the stories of our past. It has the power to bring people from diverse backgrounds together for exploration, discovery and learning. In this spirit, HistoryMiami, an affiliate of the Smithsonian Institution,, along with the museum's seven-member Advisory Board will host a 24-hour hackathon event called Night at the Museum: Recoding History.
The hackathon will bring together developers, designers and the creative communities to design new, digital ways to bring South Florida's diverse and rich history to more people.
"HistoryMiami hopes to use this event to help the organization rethink the way the museum's collection should be experienced," said Stuart Chase, the museum's director/COO. "By allowing the museum to be seen through a highly collaborative and innovative approach, HistoryMiami will highlight the collection of unique historical photographs and documents in a profoundly new manner."
"We are also excited by this initiative because we are looking to increase the level of openness and engagement with the community," said Ramiro Ortiz, Museum President/CEO. "The hackathon will address and design creative concepts that further HistoryMiami's 'Museum Without Walls' goal of educating our community about our vibrant past, even if they can't physically visit the facility."
Registration for the hackathon event begins at 11 a.m. Nov. 8 at the museum. During registration, hackers can scope out the exhibits, share their skills, create teams, and meet the judges. Hacking will begin promptly at 12 p.m..
At the hackathon's conclusion at noon Nov. 9, , teams will present their ideas to a panel of judges. Their solutions will be ranked based on relevance, completeness, functionality, uniqueness and design. The top three teams will be awarded cash prizes: $8,000 for first place, $1,500 for second place and $500 for third place.