Communities
Harvard University Graduate School of Design to work with Miami community on multi-year resiliency project
To engage Miami residents in creating new approaches to address pressing urban issues—including affordable housing, transportation and sea level rise—Knight Foundation has announced $1 million in support to the Harvard University Graduate School of Design. With the funding, the school will embed urban researchers in Miami and Miami Beach to better understand the cities' opportunities and challenges, and launch a multi-year study toward building solutions shaped by residents.
Over the past seMohsen Mostafavi, Harvard University Graduate School of Designveral years, the Harvard University Graduate School of Design (GSD) has engaged with the communities of Miami and Miami Beach to think holistically about their futures as cities. Together, they represent one of the world's most remarkable cultural and urban landscapes, and we as designers have a responsibility to understand and help ensure its continued vitality. Toward that end, our design faculty have led a series of courses focused on the variety of challenges facing South Florida, and we have convened community and civic leaders to articulate the role of design in ensuring a resilient future for the region and its residents. Building on this work and our momentum, we are very pleased to launch an expanded multi-year study on the Miami region, supported by the Knight Foundation.
As part of this project, we will embed faculty experts and urban researchers in the area to work alongside community leaders and local stakeholders on producing a set of actionable, design-based recommendations. Bringing to bear the cross-disciplinary approach we teach and are continuously working to advance at the GSD, we will work across multiple fields of knowledge and research to develop a set of toolkits, white papers, and other materials for use by community leaders, many of whom will be involved throughout the study. Our aim is that our research and the recommendations it yields are rigorous yet grounded, and that our findings stimulate conversations among decision-makers at all levels across the U.S. on the future of the American city.
In that way, this work serves as the first phase of a new initiative at the GSD we are calling the Future of the American City, which will also include Boston, Detroit and Los Angeles. Collectively, these city-based projects and the initiative overall represent a continuation of the GSD's history of leadership in applied, project-based design research, and they reaffirm the School's and the Knight Foundation's commitment to developing ethical, humanizing approaches to the design of cities.

In Miami, the focus of our new research will include three themes, which we identified together in conversation with community civic stakeholders: urban mobility, affordability and climate change. My colleagues Charles Waldheim, John E. Irving Professor of Landscape Architecture, and Jesse M. Keenan, Lecturer in Architecture, will join me in leading the study.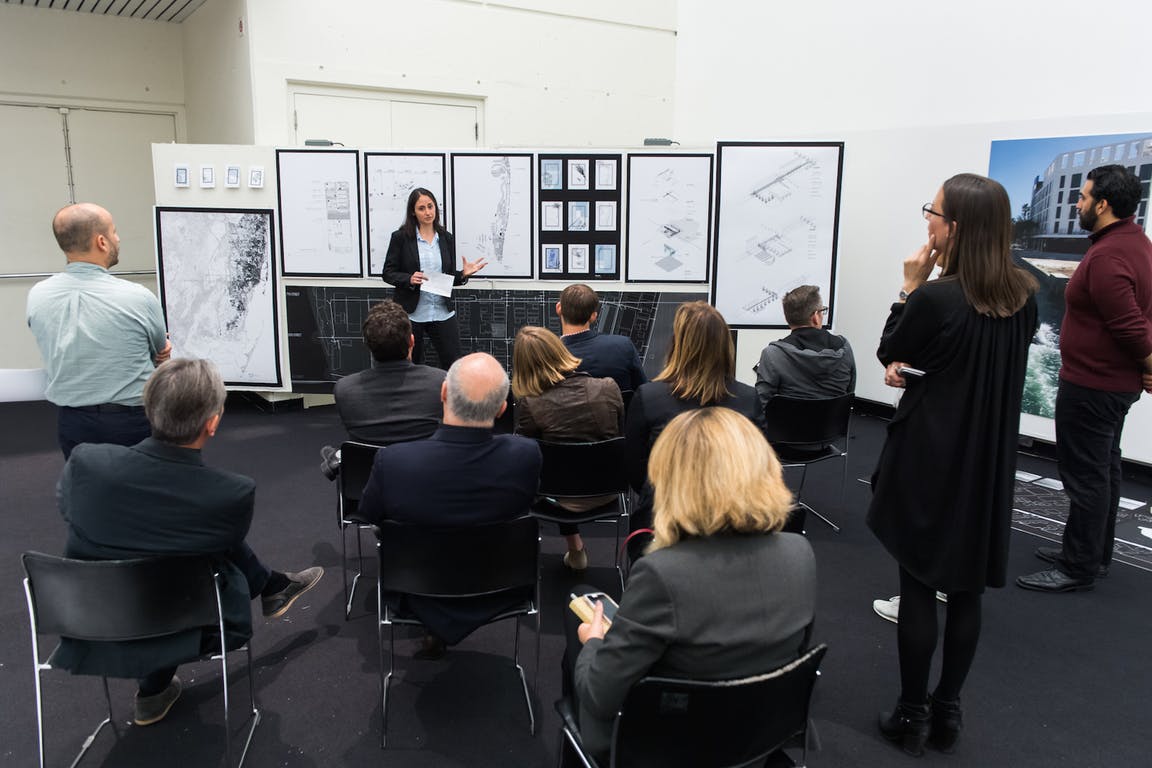 As part of this research, participating GSD faculty will organize three design studios through three courses, one offered each fall semester. Consisting of 12 graduate students and a professor, each studio will conduct independent research together in conversation with leaders in the field. These groups will spend at least a week on the ground in Miami speaking to residents, civic organizations, politicians and others. This model of studio-based, design-driven research is fundamental to the GSD's core pedagogy, and we believe the intensive, iterative and collaborative nature of this process ultimately works to collapse the distance between theory and impact.

While this next phase of research represents a formal culmination of our institutional commitment to studying and engaging with South Florida's built environment, we seek to establish a platform for those who envision a path forward for a more inclusive, livable and affordable Miami. In that regard, we are very excited to be partnering with Knight Foundation on this project. Their commitment to strengthening communities across the United States through increased engagement and economic opportunity is important work that aligns with the GSD's pursuit of a more beautiful, coherent and equitable world. We hope that our work in Miami is a first step toward developing a national discourse on the future of cities and urban life across America.
Recent Content