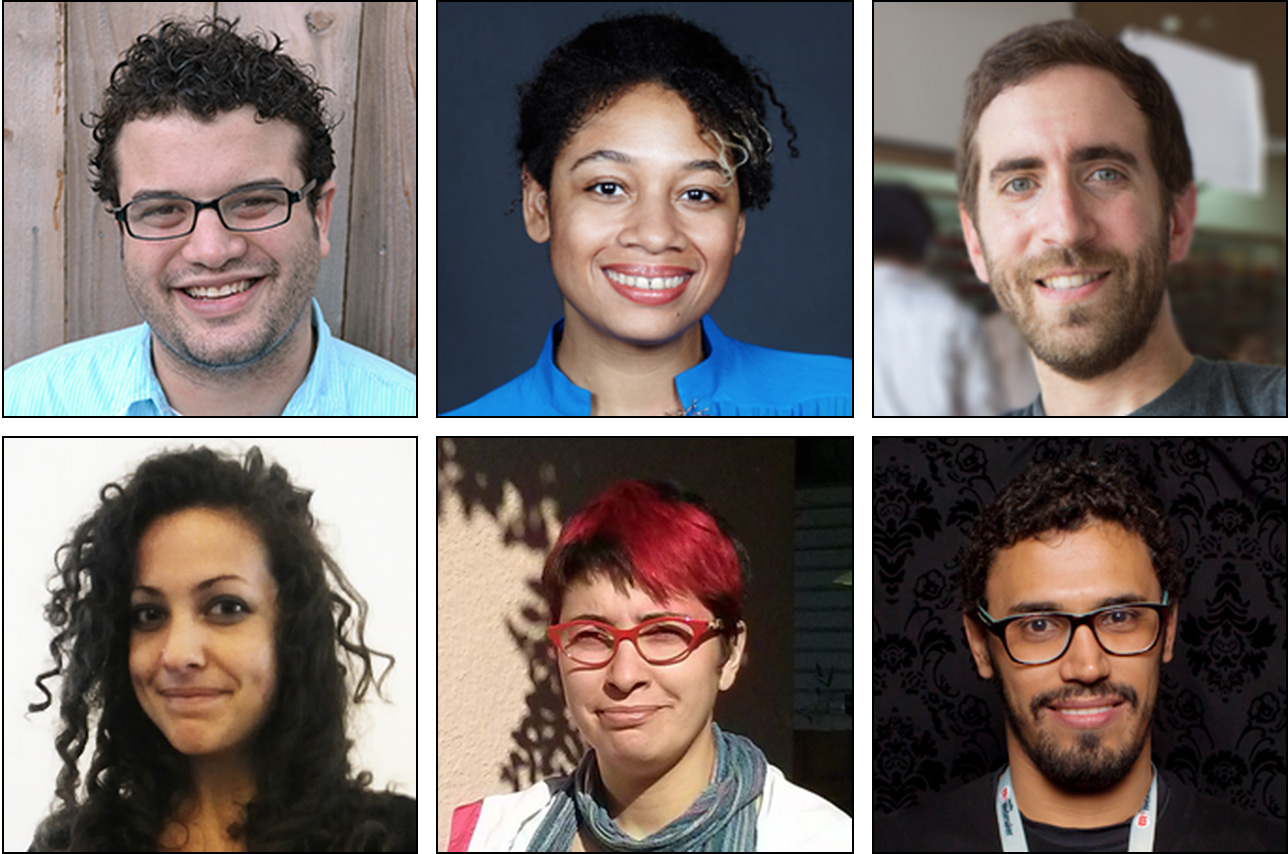 Communities
Knight-Mozilla Fellows take on era of 'no excuses,' public data demands
Above: 2014 Knight-Mozilla fellows.
In newsrooms around the globe, data experts are embracing daily challenges from their ever-demanding, increasingly info-savvy audience. Related Link
Members of the code community — with and without journalism experience — are partnered with newsrooms as part of the Knight-Mozilla fellowships program.
Ben Chartoff, 28, says that as a result of his experience as a Knight-Mozilla Fellow this year, he believes communities across the world are in a "no-excuses" era when it comes to public data demand. He says he has worked with the The Washington Post on more than 30 data projects since the start of his fellowship.
"If I can essentially qualify self by tracking my every step with a Fitbit," he said, "I'm going to expect the same level of access to information from my local news, radio, and TV station."
Prior to the fellowship, Chartoff developed data visualizations for the Sunlight Foundation. He says that it does not matter whether you're working in the newsroom or in philanthopy, the role of a data specialist is to add credibility by providing reliable, clean data that people can trust.
"In a time where I can get information from anywhere," Chartoff says, "the role of a data analyst is to make information easy to understand and, more importantly, to provide evidence that the numbers can be trusted."
Rodriguez, a 38-year-old Uruguayan native, made the transition to her host site alongside her two young children. She says that the fellowship has been an adventure for her whole family.
As a longtime community activist, she says the fellowship has given her a real sense of how the exchange of information changes from country-to-country, depending on the government's relationship to citizens and journalists.
"Communication between the government and journalists is not good in Argentina," she said. "Like the United States, the citizens here generally use data analysis as a way to seek out and report on corruption and disparities."
In Uruguay, however, Rodriguez says it's common to see the government push for more data reporting from citizens to better understand what service needs are or are not being met. She returns to Uruguay each month as part of her Knight-Mozilla arrangement to continue her workshop series, which aims to raise awareness of data developments abroad and provide citizens with access to new tools.
Angelica "Momi" Peralta, data project manager at La Nacion, says with the help of the Knight-Mozilla Fellows the last two years, the quality and depth of coverage has led to an increase in transparency.
"There has been a lot of skepticism in the past because data was never available like it is in the U.S. and U.K.," Peralta said, adding that Argentina ranks 107th out of 178 in the transparency index. "We hope that our free open data reports continue to bring on more changes and increase awareness."
At The Texas Tribune, Marcos Vanetta says that he too sees data analysis as an opportunity to serve as an effective activist at home and abroad. Vanetta, a seasoned software writer and hacker from Buenos Aires, says he continues to be impressed by the diverse open source data projects he has seen globally.
"I realize now that there are opportunities everywhere to write software that really matters," Vanetta, 30, said. "At the close of this fellowship, I know that I'll continue to write software that really makes an impact."
According to Texas Tribune Managing Editor Ayan Mittra, the 2009 integration of a data team in the newsroom and the involvement of Knight-Mozilla Fellows such as Vanetta helped their small data team make big strides.
"The community is learning that this data is available to them; they're using this information to decide which hospitals to go to and decide which metropolitan schools are best for their children," Mittra said. He added that Vanetta was instrumental to writing the software for the hospitals project. "They see this as a part of the future of journalism."
Knight-Mozilla OpenNews Program Manager Erika Owens says it's exciting to see the alumni network of 19 fellows continue to expand.
"We continue to do outreach to women in tech communities and expect to have a large number of women applicants as well," Owens said. "Much like our experience last year, we've again found that personal relationship building is a big part of what encourages applicants to apply."
Recent Content