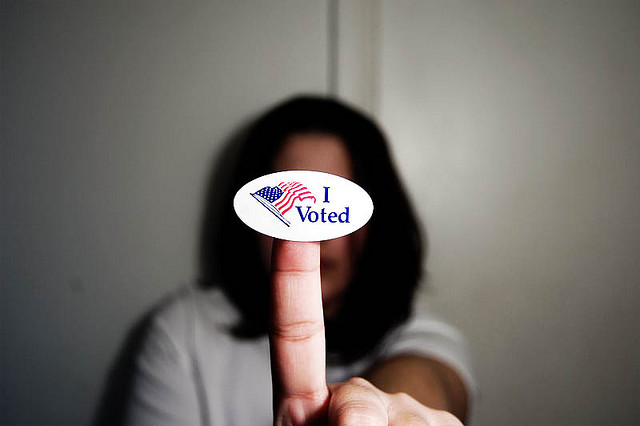 Journalism
Knight News Challenge to focus on elections
This post was updated on Feb. 24, 2015.
On Feb. 25 we will open the next Knight News Challenge with this question:
How might we better inform voters and increase civic participation before, during and after elections?
The challenge is a collaboration between Knight Foundation, the Democracy Fund, Hewlett Foundation, and Rita Allen Foundation, all of which plan to contribute funds, expertise and outreach as well as helping to review entries. What's at stake, for the winners, is a share of more than $3 million. Related LinkS
As with past challenges, this one will cast a wide net. We are looking for innovative ideas ranging from new ways that news organizations, civic tech entrepreneurs and others can better inform voters and increase civic participation. Projects could range from bringing more transparency to money and politics, to making voting easy, efficient and fair, to converting election participation into longer-term civic engagement — on the local, state or national level.
With newsrooms and civic organizations gearing up for the 2016 elections, this is a prime moment to explore new ways to engage Americans in the political process and increase participation in our democracy.
Here's what you should know before the contest opens for ideas:
We are interested in ideas from anyone, including journalists, civic technologists, academics, students, startups, nonprofits, governments and individuals.
The challenge will open for submissions on Feb. 25 and close at 5 p.m. ET on March 19.
Winners will be announced in June.
The challenge will not fund projects involving voter registration, lobbying or advocating for specific parties, initiatives or candidates.*
News Challenges usually have at least $2.5 million at stake, with winners receiving funding of anywhere from $35,000 to several hundred thousand dollars. This time, Knight has three partners, and the Democracy Fund has already announced it will contribute up to $250,000. Hewlett Foundation and Rita Allen Foundation are still finalizing details of their participation, but all partners will stimulate ideas, do outreach and help review entries. Other reviewers will include a diverse set of experts in journalism, governance and civic tech.
The challenge follows a mid-term election that had both the lowest turnout since World War II, as well as the most spending on a mid-term ever by political parties and outside groups. Many voters are apathetic, or feel that their vote doesn't make a difference. We see that as a challenge. We see civic participation as the way communities take hold of their futures. New forms of civic participation are emerging, some enabled by technology, but elections remain central.
What if voters felt better informed and more confident going into elections? What if they could easily find and track trustworthy information on the issues they cared about? What if the election process were more pleasant and felt empowering? What if voters made connections – to information, or people – in the course of elections that made them want to become more engaged in their communities after they cast their ballots? The goal of a News Challenge is to find organizations and people out there who may have answers.
* The Knight News Challenge will only support nonpartisan ideas. There are categories of ideas the challenge will not fund, under laws governing elections and nonprofit organizations. It will not support ideas that are aimed to influence the outcome of any specific election or legislation. Nor will it fund, directly or indirectly, a voter registration drive. We will be offering virtual office hours during the application period and otherwise responding to questions to make sure applicants are clear on the parameters.
Recent Content