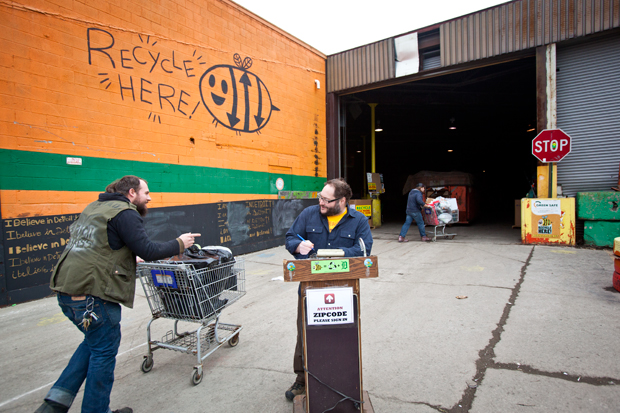 Communities
Learning Lab gathers ideas on promoting community engagement
Our mission at Knight Foundation is to help people become informed and fully engaged in the lives of their communities so that democracy will thrive.
But what does it mean to be fully engaged? Does it mean helping a neighbor? Wearing the colors of your favorite local sports team? Attending a neighborhood festival or local arts event? Volunteering for and donating to good causes? Staying current on local issues? Expressing your point of view on social media or in a letter to the editor? Voting in local elections?
It could mean all of that and more.
But for argument's sake, we can likely agree that sure signs of full engagement in a community would include knowing that a majority of community members who are eligible to be citizens are citizens; who are eligible to vote are registered; cast a ballot in local elections and feel informed about their choices; and feel responsibility for the civic commons and express that in a practical way.
Unfortunately, we know that few communities attain this level of engagement. One sign is most telling: While voter turnout in presidential elections rose to 57.5 percent in the 2012 election, the typical turnout for recent mayoral elections in large U.S. cities is a mere 25.8 percent. And the future doesn't look particularly promising, with market research showing that today there is very little overlap between those who always vote in local elections and young, college-educated citizens.
What can be done to nudge behavior to encourage engagement? Rather than the exception, how can robust acts of citizenship become the default behavior?
It is a question we are asking at Knight, and to help us learn more, we're hosting the Civic Innovation Learning Lab on Robust Engagement Thursday, April 24.
The lab will bring together via Web conference 10 experts from multiple fields with Knight Foundation staff to share research and ideas on the practices, tools and systems to catalyze acts of citizenship and make them pervasive in our communities.
Participating experts include:
· Charles Duhigg, author of "The Power of Habit" and a reporter for The New York Times, who will share his work on changing habits and routines.
· Ryan Enos of Harvard University, whose research investigates political psychology and political behavior in the U.S.
· Todd Rogers of Harvard University, whose work focuses on behavioral economics and decision-making related to election participation and future-minded policies.
The Civic Innovation Learning Lab on Robust Engagement is scheduled from 8 a.m. to 1 p.m. EDT, Thursday, April 24. Follow the conversation on Twitter via @knightfdn and #knightcities.
Carol Coletta, vice president of community and national initiatives at Knight Foundation
Recent Content