Communities
Local Color initiative turns San Jose vacant building into community arts space
A new project is adding a bit of color to what was once a drab, vacant building in the heart of Downtown San Jose.
Erin Salazar, founding founding executive director of Exhibition District, and her organization have worked with the city and downtown association to transform a former retail store into a creative community center they call Local Color, a just-announced winner of the 2017 Knight Cities Challenge.
The 20,000-square-foot building, at 27 S. First St. in Downtown San Jose, had been vacant since last year. The building may eventually be torn down for a new use, so the property owners are temporarily allowing Local Color in the space. Knight Foundation seeded the initiative to help Local Color get off the ground.
"It's kind of poetic that it used to be a big corporate Ross and then now it's just like a bare-bones art space," Salazar said.
Since Local Color opened in mid-December, it has hosted more than 75 independent events, ranging from burlesque shows to swap meets to punk shows to community meetings for design classes. "We just want to be the home for all the weird stuff in Downtown San Jose," Salazar added.
Local Color is currently hosting 13 artists-in-residence who have studio spaces in the large, open building. Salazar said part of the goal is to give new producers an opportunity to host a show without a high financial bar. In addition to various ticketed events, the space hosts public hours primarily Thursdays through Sundays.
"I've always wanted an opportunity like this, a space to work in that I like to be a part of," said Jim Fonseca, one of the artists in residence. "It's given me that home … where I have a studio space to work on my stuff. But it's not just my studio space: it's mine plus 12 other artists' spaces."
Fonseca, who was born and raised in San Jose, says the unique, open layout has allowed him to interact with other artists – inspiring friendships and collaborative projects.
Artist-in-residence Francisco Ramirez was always drawn to art as a child, as he grew up in San Jose since age 7. "San Jose never really had a sanctuary for artists. That's usually why a lot of artists from San Jose end up going to San Francisco or something."
Ramirez, who is now a full-time artist, said the art world in San Jose has been changing in the last five to 10 years. Local Color allows residents to meet artists and "actually see the creativity that's happening in San Jose," he said.
Salazar said she learned in a recent arts fellowship to define her community through its assets instead of what's missing. So she started thinking about the numerous vacant buildings in San Jose, . many of which may be torn down in coming years as the city undergoes a major redevelopment cycle, part of a focus of creating a vibrant urban core for the sprawling city.
"I thought if we could use some of them as a creative space, then that would be amazing," Salazar said. "The reactivation of vacant buildings is not necessarily a new idea, but it's a really exciting idea for those of us here in San Jose that haven't really had a lot of that."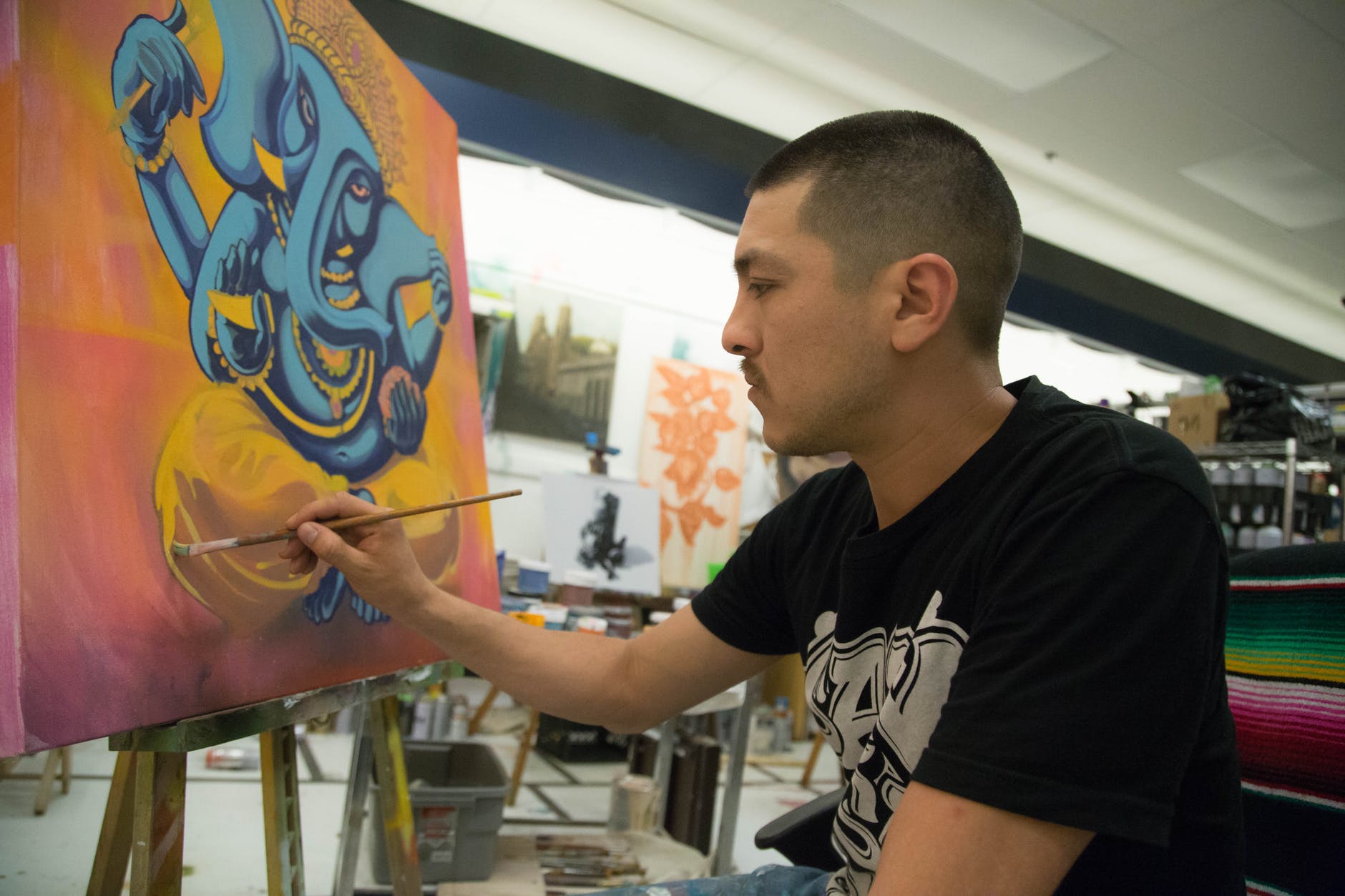 Local Color's temporary space is slated to be around until December.
Salazar, who has also worked to add public murals across San Jose, says this experience has allowed Exhibition District to prototype this idea before scaling toward an eventual goal of having a long-term space with studios and live-work options. Salazar said she ultimately would like to see more public art and jobs created through the arts in San Jose.
"I want to go out and meet new people and be able to shake their hand – and when I ask them what they do, they can say that they're an artist," Salazar said. "Not that they're a waitress and they do art or—they tend bar and they do art—but I want to start making real artists here … in an area where it's economically viable and people have a place to live."
Vignesh Ramachandran is a Bay Area-based freelance journalist. He can be reached via email at [email protected].
Recent Content