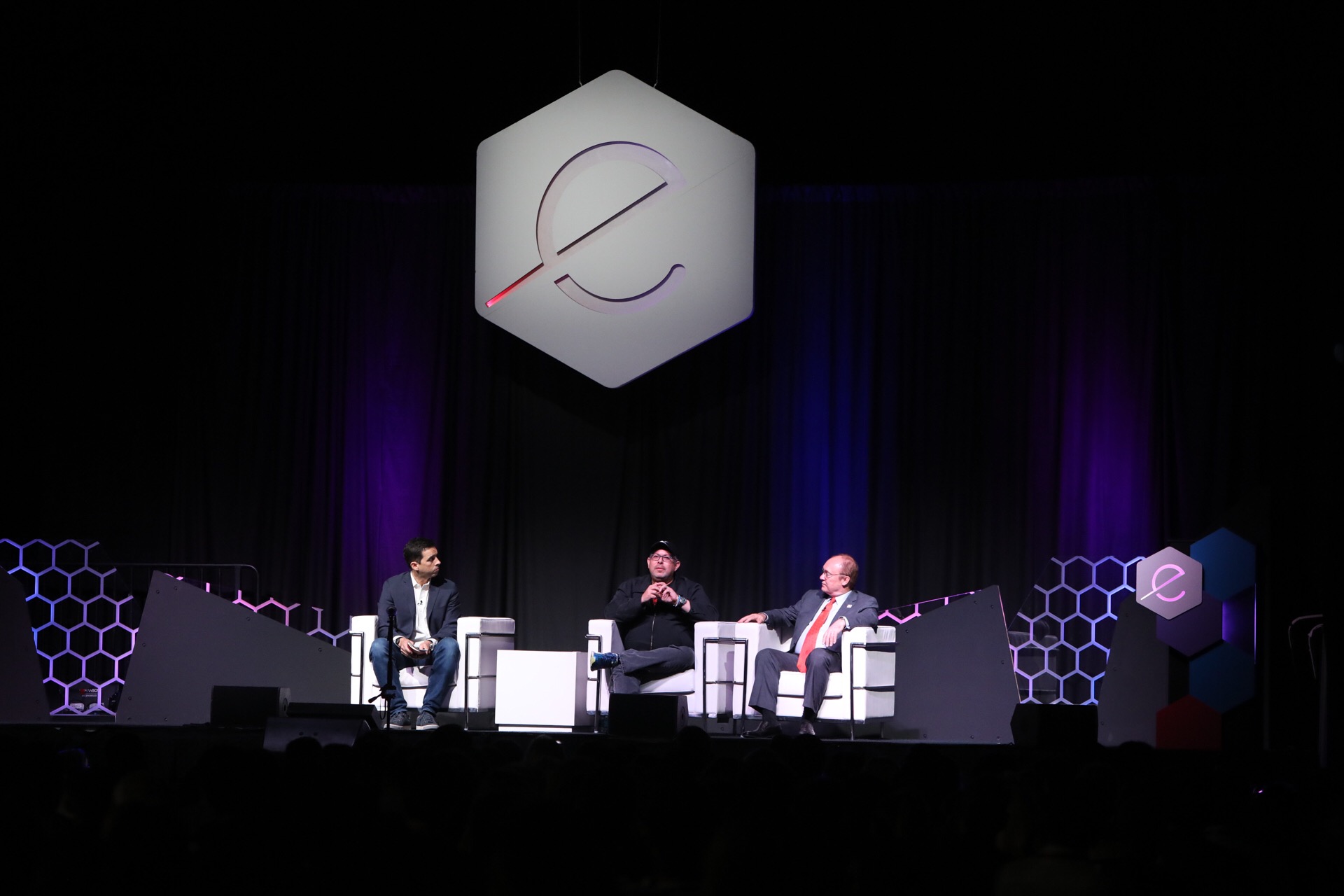 Communities
Magic Leap dreams bigger while South Florida gets real
Magic Leap still hasn't released a product. But the dream world it's creating keeps getting richer and richer.
Magic Leap founder and CEO Rony Abovitz spoke this week at the eMerge Americas conference on Miami Beach, joining Jean-Pierre Bardet, dean of University of Miami's College of Engineering, on a panel moderated by Knight Foundation's Miami program director, Matt Haggman.
Virtual reality and augmented reality, he suggested, are just gateway technologies to the experience the secretive South Florida company is building.
"We are doing a new class of computing. You can think of it in terms of spatial and ambient, it is contextually aware and wire-free, you're not holding up a phone looking through a video display," he explained. "You just live in this big space with all kinds of people and you are contextually aware. So we're trying to build a computer that acts like people."
Abovitz offered few details about the actual device, its launching date, and its price. He would only go as far as saying that yes, "2017 will be a big year for Magic Leap," reaffirming a posting in his blog, and that "Launch is not far away."
The mystery surrounding Magic Leap has raised questions in the tech world, but fellow panelist Bardet, who visited the company and tested its device, had no doubts.
"I knew that it was a disruptive technology but when I actually experienced it, it really validated the story," the dean said. "What is disruptive is how the device interacts with you. That's a frontier in science and engineering."
Writer Kevin Kelly, who tested the device for a Wired story, explained that it projects images onto the retina, which allows the user to interact with the virtual and physical reality simultaneously. It's what Abovitz called "symbiont technology," making the human part of the technology.
As for the impact of these technologies, Abovitz noted that ethics and morality will play a large role in the next decade. "This is one of those times where you can move in a dangerous path or you can do great things," he said. "We will be replaced by AI or will be amplified by it and will be much more empowered. We are completely 'people first' everything. What we are building is about how we can amplify you as an individual, not replace you."
The wait for a product has not deterred venture investors. The Plantation-based company has raised nearly 1.4 billion dollars from Google, the Chinese e-commerce giant Alibaba, Warner Bros., and venture firms, and there has been speculation in tech media that the next investment round might value Magic Leap at $6 billion to $8 billion.
That would make Magic Leap by far the best funded startup in South Florida's burgeoning startup ecosystem, an ecosystem that Knight Foundation has strengthened over the past five years by supporting meetups, coworking spaces and coding programs, connecting experienced and novice investors, bringing in the startup mentorship network Endeavor, and more.
This is not Abovitz's first South Florida-based success story. In 2004 he was one of the founders of Mako Surgical, a pioneer in robotic-arm assisted surgery. Nine years later, the company was acquired by Stryker for $1.65 billion. Abovitz, a University of Miami grad, said that without the "noise that you find sometimes in the West Coast and the groupthink, you have this ability to think clearly" in South Florida.
He said that Magic Leap employs "nearly" a thousand people, including 800 in South Florida, and has been bringing people from all over the world. "So they are setting roots here in South Florida; at some point, they'll spin out their own startups."
"When I started Mako I felt alone in a raft by myself, today I don't feel that at all," he said. "There's definitely movement and energy and it's cool and open-ended. But I do hope that universities start turning out top notch engineers and innovators who wants to stay here. A lot of the really good ones go to Boston, go to Europe, to San Francisco. They don't think they can actually do it here, and hopefully they'll realize that they have a better shot to stand out here."
R
Recent Content