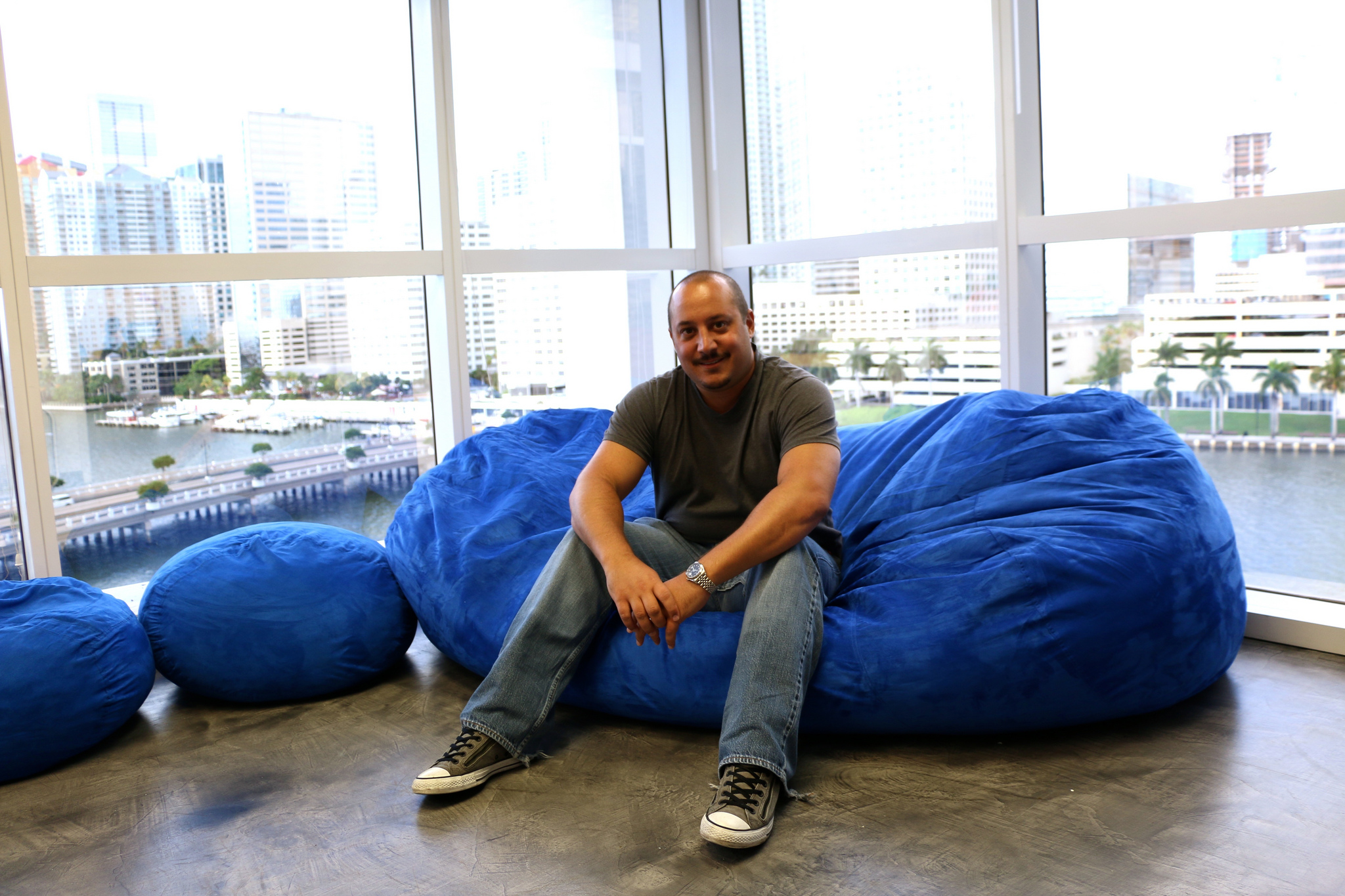 Communities
Masters of Tomorrow Summit amplifies energy of Miami's here and now to advance big ideas
The concept behind the Masters of Tomorrow Summit, the daylong conference and music event focusing on technology, design and music at The Light Box at Goldman Warehouse in Miami Wednesday, Nov. 30, is simple: bringing together smart people who have great stories to tell in a fun setting where they can meet, learn and, perhaps, nurture the next big idea.
"When we say 'masters' we are thinking of the artistic concept of dominating a craft, of excellence," explained Demian Bellumio, co-founder of MIA Collective, the producer of Masters of Tomorrow. "And we are saying 'of tomorrow' because the idea is not only to bring masters who have done it back [to share, but] you could be the master up there tomorrow. That's the uniting factor here, bringing people who have done it with people who want to do it."
The summit is sponsored by Knight Foundation.
For Matt Haggman, Miami program director at Knight Foundation, "having a conference such as Masters of Tomorrow, which brings together a range of innovators and thinkers and entrepreneurs from very different disciplines and fields, allows us to reimagine what those ideas could be and what problems we could be solving here in Miami."
The Masters of Tomorrow Summit builds on the experience of SIME MIA and MIA Music Summit, past events produced by MIA Collective and sponsored by Knight Foundation, that have focused on technology, entrepreneurship and art.
"Two big things come out of these type of events," Haggman said. "Number one, they connect people and help create a sense of community; and number two, they prompt people to think anew about Miami, about what can be built in Miami and create a greater sense of possibility about what we can achieve in Miami."
For Masters of Tomorrow, Bellumio and MIA Collective partnered with the Miami-based Industrial Arts & Method Foundation, founded by Walter Bender, a technologist and researcher, former director of the Massachusetts Institute of Technology Media Lab, and Franco Lodato, a designer and innovator who has worked for companies such as Motorola, DuPont and Pininfarina, the Italian coachbuilder and design firm.
"Miami is a bridge, a place of connection and integration between different cultures," said Lodato, who also helped curate the Masters of Tomorrow program. "I lived in Germany, I lived in Caracas, I lived in Palo Alto … and you appreciate the opportunities that come from being surrounded by a multicultural world. Miami can become another hub in the world."
Bender and Lodato's Industrial Arts & Method Foundation will use the occasion to unveil plans for the Miami College of Design, an educational space "created to support the future leaders in design and innovation," as their statement notes, in the Wynwood Arts District of Miami.
"We are in Wynwood because we wanted to be close to the reality of the community," said Lodato. "It's the hub for art and local technology."
The day program, titled Masters of Design, will explore various trends in design thinking in various disciplines such as technology, visual, fashion and industrial design with speakers such as Ariel Garten, co-founder of InteraXon (makers of Muse), Toronto; Diego Saez-Gil, CEO of the high-tech luggage company Bluesmart, San Francisco; Michael Mansouri, co-founder of the innovative digital cinema company Radiant Images, Los Angeles; and Joanna Berzowska, associate professor of design and computation arts at Concordia University, Montreal.
"During the day, it's going to be the typical event, fun, multidimensional, multifaceted; you are going to have your keynotes, The Light Box turned into a lounge; we are going to have people with headsets. We're going to do things outside with music and food trucks, and then at night, after 6, it's when the party starts," Bellumio said.
The evening session, titled Masters of Sound, begins at 6 p.m. in the back yard of The LAB Miami, and it will feature South Florida-born experimental electronic producer Helado Negro (aka Roberto Lange); Miami producer Byrdipop; DJ and producer Jacques Renault and Miami-based Christian DJ True Vine (aka Santi Vidal).
"I knew that we would bring amazing speakers, and this time there's a strong music component that brings people together — and that's how you make connections," said Bellumio. "There will be food, drinks, and it's going to be a celebration."
Recent Content