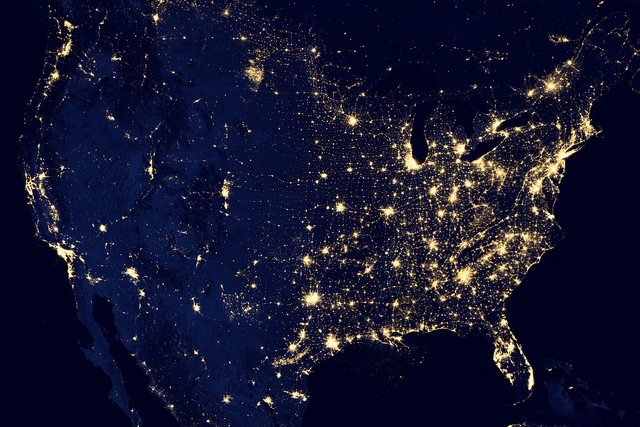 Journalism
New project aims to connect the dots in open data
I first proposed the idea of the U.S. Open Data Institute to Knight Foundation in the spring. Knight immediately supported the concept and nurtured the organization into existence. And now we're getting to work.
I'm convinced that we already have many of the right people, organizations and businesses working on open data in the United States. They just don't know about each other. (The organization certainly won't duplicate any of the efforts of the folks in this space.) And we have nearly all of the necessary software, but so much of it is only known within its narrow domain, despite its broad applicability. The institute will connect all of these entities, promote the work of those who are leading the way and provide supportive, nonjudgmental assistance to those who need help. We don't have all the answers, but we know the folks who do. We want to amplify their message and connect them to new collaborators and clients.
There are oceans of information in the hands of government and businesses, information that, if released to the public, could be of great value. Of course, there are the classic examples of the National Weather Service's data and the nation's Global Positioning System—information produced by government that has become crucial to the nation's economy. But it's time to move beyond those tired examples and create new industries premised on other types of open data: health, transportation, commerce and many others that nobody's thought of yet.
Groups such as Code for America, the Internet Archive, the OpenGov Foundation and the Sunlight Foundation—many supported by Knight—are doing crucial, foundational work with open data here in the United States. In addition, thousands of specialized organizations and businesses are starting to see the value of open data, and they are doing their best to join the movement.
In a very healthy development, there are businesses sprouting up that specialize in open data. Dozens of small consultancies exist around the nation, and big players, such as Socrata, are providing enterprise open data solutions. But there are also thousands of businesses that produce data that would be valuable to open up.
There are also some laudable government efforts. Significant leadership has come from the White House, with Data.gov and President Obama's recent open data executive order. Then there are a handful of cities, such as Philadelphia and San Francisco and New York, that are aggressively—and successfully—promoting innovation and economic development through open data.
Knight Foundation's $250,000 grant will enable us to spend six to nine months trying out the model established by the London-based Open Data Institute to determine how to best work with the many actors in this space. In collaboration with the Aspen Institute, Knight held an event in Aspen, Colo., this summer to bring together leaders in the open data community to discuss if there was a need for a new organization and whether the Open Data Institute's model was a good one to replicate. That event led to the plan that we're now executing.
In 2014, we'll take some major steps. We will test out messaging. We will try to assist the whole range of government agencies, spotlight and contribute to open source projects in the open data space and promote the businesses that offer valuable skills and products in this field. We'll support the hackers and innovators who have done so much of the technical work that undergirds the infrastructure of open data.
This is a remarkable time in the development of open data, and the U.S. Open Data Institute will help us all make the most of it.
Recent Content