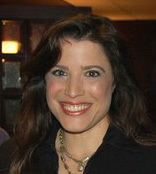 Journalism
News Challenge Mentors and First Meetup in NYC Announced
Today, the Knight News Challenge, a $5 million annual contest funding innovative digital ideas for local news delivery, begins officially accepting applications. You can apply here.
If you would like to work through your idea before applying and have expert mentors help, the News Challenge Garage is a new site dedicated to improving your idea before you apply. The Garage remains open until November 1, 2008, when contest submissions close.
To learn more and receive help in person from the News Challenge team, plan to attend one of the upcoming meetup events (entire schedule soon). Mark your calendar for September 9th at CUNY in NYC; details on the Upcoming invitation; please RSVP on the Facebook event page.
Still unsure whether to apply? Marika Lynch has profiled a few of the teams matched with mentors in the News Challenge Garage. Below, past winner Lisa Williams of Placeblogger.com
and contest hopeful Danielle Gaines:
Reason No. 1 to seek out a Knight News Challenge mentor, according to software developer Lisa Williams: they'll actually know what you're talking about.

Sounds simple. But in an at-times isolating profession like hers, only a finite number of people with a similar knowledge base can offer informed opinions, Williams said.

"It's a way to take the heat off family and friends tired of you talking about online communities," Williams, a 2007 Knight winner said, only half-joking. "I'm sure my family and friends are sick of me saying 'hyperlocal.'"

Williams, who founded placeblogger.com, the largest live site of local weblogs, is one of 50 mentors offering insight on the News Challenge. She and placeblogger's Tish Grier have been paired with applicant Danielle Gaines, who wants to create a platform for Native American kids to share their stories using video and other forms of media.

The two have just started to correspond about the project, but Williams and Grier have already given Gaines much to think about.

"It was like we were speaking the same language," Gaines said. "We went for over an hour on our first call, and it was just like everything made sense. I felt like I was being guided, and these are the next steps I have to take."

The best piece of advice Williams gave her was to write a short essay focusing on two words: why bother. Instead of talking about what makes her project unique, Williams told Gaines she should tailor her essay and then her application to explain why the project is so important that it should be funded.

"It is helping me to consider what the value is here," Gaines said. "It's going to help me tell a compelling story and hopefully persuade Knight Foundation to sponsor us."

Good mentors were essential to Williams when she created placeblogger.com, which she launched before winning the Challenge with a lot of passion and $3,000 of "sell-all-your-posessions-on-eBay" money. The Knight grant allowed her to expand it exponentially, she said.

In the early days of a project, she often needed an outside ear to bend, she said.

"The pernicious thing is you are always comparing your project, and its flaws'to other people's finished projects. That can be very demotivating," Williams said. By talking to others, software creators are reminded that kinks are part of the creative process.

Williams urges everyone who feels strongly about their idea to apply ' whether or not they consider themselves someone who would typically seek out foundation grant money.

"The Knight Foundation has both the scale and the sort of insight to actually change how people get information, particulary civic information, and news online in the next decade," Williams. "If that sounds good to you and you want to be a part of that, you should apply."
Questions? Let us know in the comments.
Recent Content