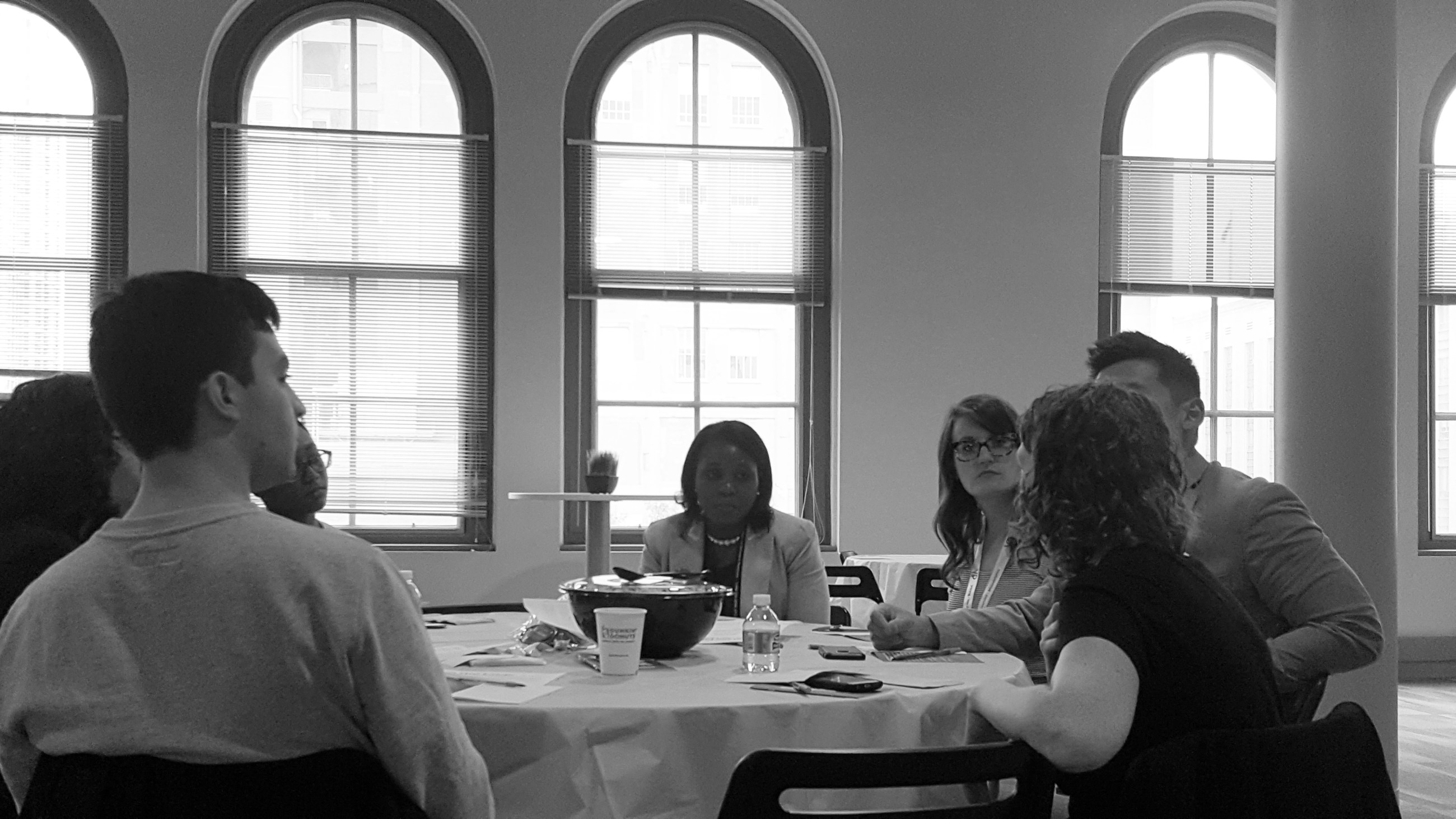 Communities
This newsroom used On the Table as an experiment in audience engagement
Sandra Shea is the managing editor, Opinion, for the Philadelphia Media Network. Below, she writes about the Philadelphia Media Network's experience with On the Table in 2017. Today, Knight Foundation is announcing a $2 million re-investment in the On the Table initiative to connect neighbors over mealtime conversations in cities.
We live in a new era of change and instability. We have grown used to disturbing terms like "alternative facts" and "fake news;" been exposed to policies and rhetoric that create division and fear, and have had to scrutinize our identity as a nation and a democracy. Amid this uncertainty, there are a few things I am sure of: we can always find truth in people's stories. We can always find strength in conversations with each other. We can always solve our problems if we are at the table, together.
That's why we at Philadelphia Media Network were excited to participate in "On the Table" and why it felt like it came at just the right time. The timing was also good because not long before, we began examining ways we could develop deeper relationships with our audience, and listen to them more deeply.
We invited five different groups – for breakfast, lunch and dinner – and invited editors and reporters to participate and help moderate the conversations. We had done initial screening and selected topics based on participants' interests, but tried to let the people shape the conversations.
Our editors and reporters found the conversations at each table illuminating. Many reporters followed up with some participants as sources for stories, and editors were inspired to think about these kinds of gatherings as a way to connect with our audience. What was most meaningful was watching how each group, made up of diverse individuals representing a broad spectrum of opinions and outlooks, found ways to listen to each other, and to connect.
I can't help thinking that this program is the beginning of a new chapter in our democracy – one that shaped by the act of listening, and written by the people in every neighborhood across the city and beyond.
Recent Content