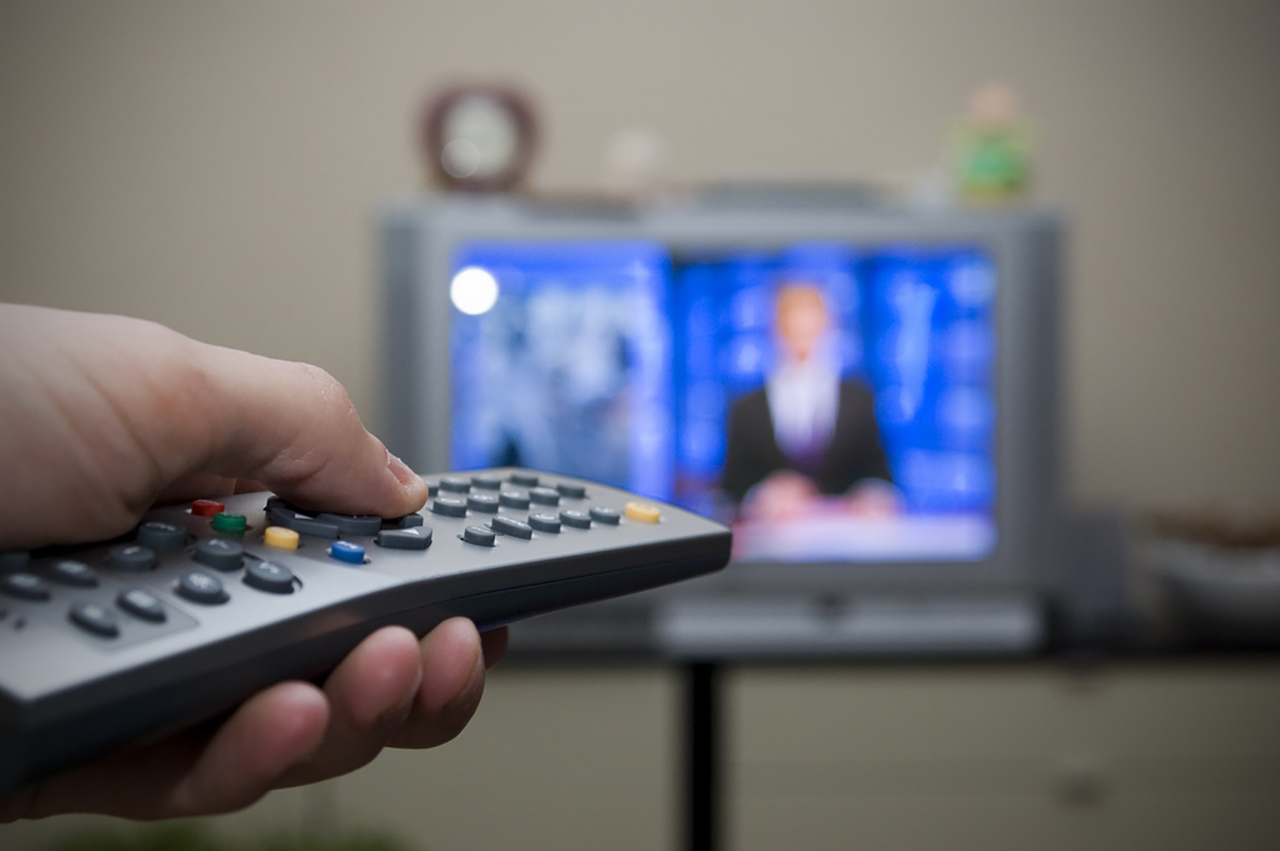 Journalism
Is TV news headed for the digital cliff?
In contrast to print journalism and its well-documented struggles, television news has demonstrated remarkable resilience. Local television news viewership has declined slightly in recent years but advertising revenue has increased since 2009. Has TV news found a way of weathering the digital storm that led print journalism to skid off the road?
A report released today by Pew Research Center seemingly confirms the strong state of television news at first glance. The report titled "The Modern News Consumer" produced in association with Knight Foundation shows that 57 percent of U.S. adults often get their news from television, surpassing any other source. Among people who prefer to watch rather than read news (46 percent vs. 35 percent), an astounding 80 percent prefer to watch news on television compared to just 12 percent who say they prefer to watch news online. The balance of analog vs. digital platforms is quite the opposite among those who report they prefer to read news, among which 59 percent say they prefer to do so online compared to 26 percent who prefer to read a print newspaper. So, while digital has clearly disrupted the way people read their news, it hasn't profoundly changed the way they watch their news.
But a closer examination of the report data along with lessons from print journalism signals a looming, fundamental shift in how people watch news. More than three times of those in the 65 and older age group report getting news often on TV (85 percent), compared to people ages 18-29 (27 percent). Given the proliferation of mobile video apps and increased preferences for consuming news on mobile devices, it seems likelier than ever that a significant number of news watchers will increasingly shift from plasma screens to mobile, tablet and laptop screens. Though not yet at the point of extinction of the "young print newspaper consumer" (only 5 percent of people ages 18-29 often read print newspapers), the "young television news consumer" should certainly be placed on the endangered species list.
Younger generations may also be harbingers of an era of declining trust and loyalty toward media. Less than half as many 18-29 year-olds report having "a lot" of trust in national news organizations compared to those aged 50 and over (10 percent vs. 22 percent). Younger generations also show less loyalty to specific news sources with 28 percent of 18-29 year-olds reporting being "very loyal" to a particular news source compared to 60 percent of adults 65 and over. The skeptical and skittish nature of younger news consumers will certainly challenge news organizations scrambling to attract and engage a consistent consumer base.
Despite large generational divides in media consumption habits and preferences, people are remarkably consistent across all ages when it comes to engaging with news. Younger and older adults are equally likely to share and repost news on social media. The most common form of follow-on engagement after consuming news online remains the tried-and-true method of discussing it with some else (30 percent), outpacing the combined total of online forms of engagement including posting about the news on social media (11 percent), sending it via email or text (5 percent) or commenting on the story (3 percent).
Leveraging findings about the evolution of news consumption will be crucial for organizations seeking to pilot and pioneer new approaches to achieving impactful journalism. The "Modern News Consumer" answers many important questions while posing a larger rhetorical one: what are the ingredients to success for the modern news producer?
Jonathan Sotsky is the director of strategy and assessment for Knight. Contact him via Twitter at @jonsotsky.
Recent Content