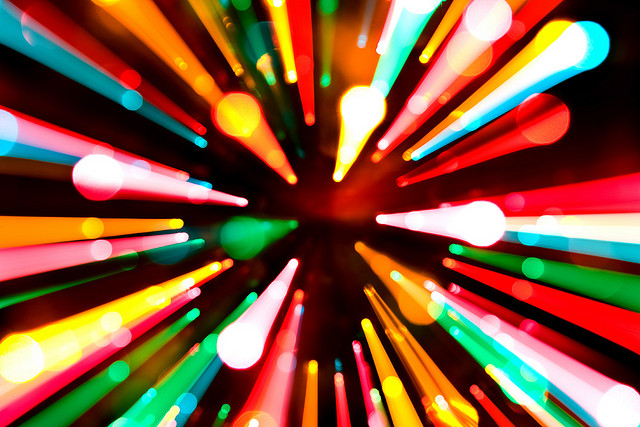 Points of Light: How nonprofits are using big data
Last week I attended the Points of Light National Conference on Volunteering and Service. Aptly named "Service Unites," it gathered more than 5,000 leaders from the nonprofit, corporate and civic sectors to learn and help shape the future of volunteerism. These changemakers from across the country were examining how to put civic engagement into action, a mission we live every day at Knight Foundation.
Throughout the conference, many of the topics on measuring impact touched on big data; nonprofits have shown a growing interest in the topic. Earlier this year Knight sponsored a webinar hosted by the Stanford Social Innovation Review, "Data-Driven Strategy in the Social Sector," which attracted a record number of registrations. Corporations, philanthropies and nonprofits all know big data is out there but how can they leverage it to inform decisions in the social sector? One significant way is through using data to assess the effectiveness of their work or to broaden it into more areas of need.
Here are a few themes related to big data that stood out from the conference:
Just start measuring: During a session called "Moneyball in Service," the panelists noted that organizations sometimes get bogged down by the prospect of creating any assessment program and can be stalled by indecision. John Bridgeland, CEO of Civic Enterprises, said the best way to break through this inertia is to just start measuring something. The data collected and the lessons learned from the process can help shape future decisions and be invaluable to the organization; check out Knight Foundation's evaluation resources to kick-start the process.
Big data requires big collaboration: Oswaldo Mestre, director of citizen services for the city of Buffalo, shared his city's unique approach to big data and collaboration during a session called "Data to Decisions." Buffalo combines city level data such as 311 call information with data shared by the local police department, emergency response services and labor statistics to determine neighborhoods that are most in need of help, such as boarding up vacant houses, removing debris and filling potholes. The city then uses the data to target the highest need neighborhoods for "Operation Clean Sweep," a daylong neighborhood cleanup and outreach program. The city collects additional resident data during Operation Clean Sweep and shares it with organizations such as the Center for Employment Opportunities to provide residents with additional support. This collaboration between local government and community partners helps increase the city of Buffalo's effectiveness and prioritizes limited services to high-need residents.
Volunteers – not just for trash cleanups anymore: Without the resources of the private sector, most nonprofits face unique challenges for collecting, analyzing and applying data. Many nonprofits are facing these challenges head-on by leveraging pro bono and skilled volunteers to lend their expertise to various projects. The Taproot Foundation is part of a growing network of pro bono intermediaries around the world that offers high-quality professional services to nonprofits; it can be a good starting place when seeking skilled volunteers for a data or assessment project.
The Points of Light conference was an inspiring place to connect with all types of people and organizations. I learned from some of the best leaders in the field and look forward to seeing the impact this convening will have on service in the future.
Anna Dilernia is an assistant on the strategy and assessment team at Knight Foundation.