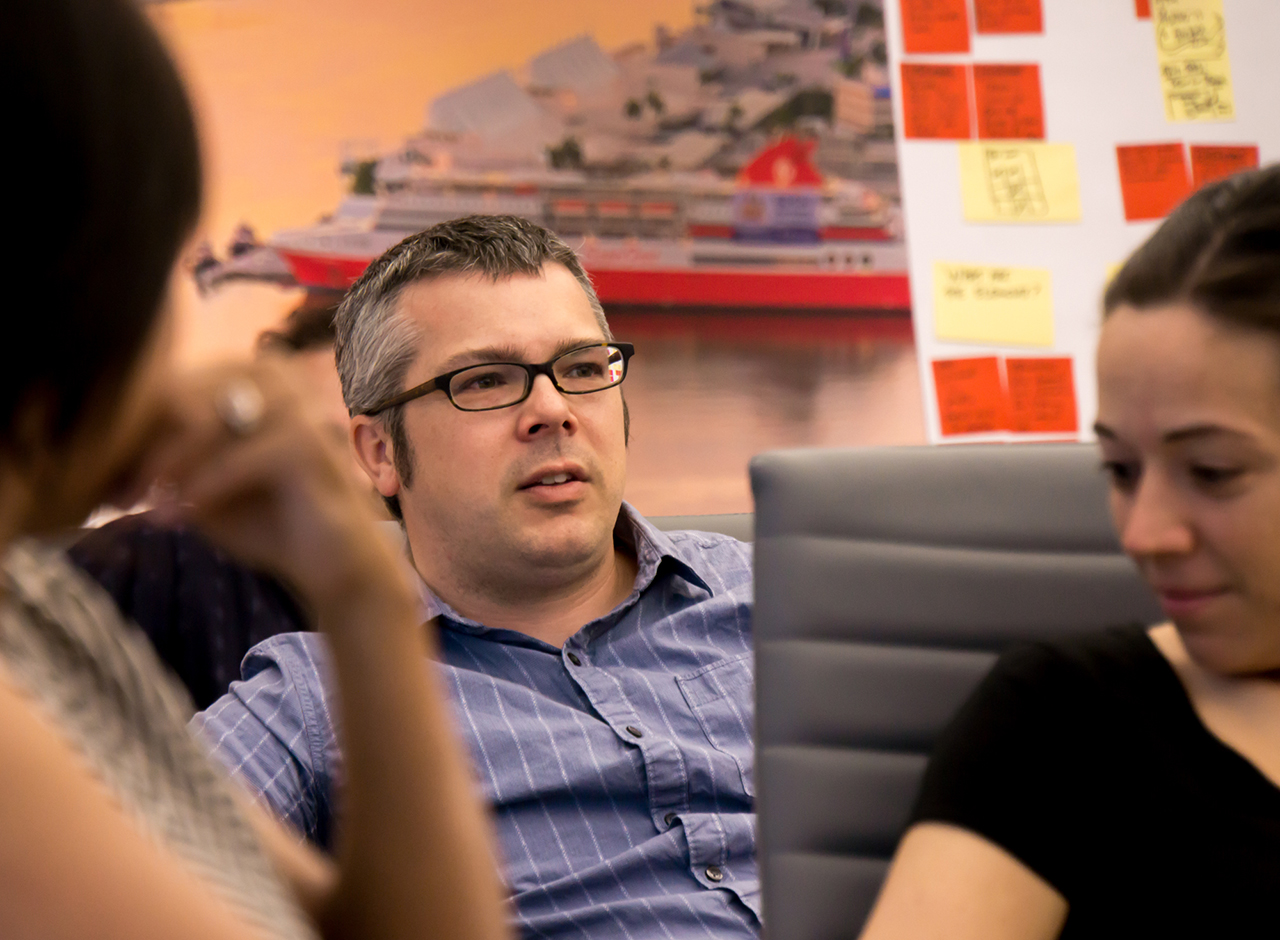 Communities
For-profit news: New Jersey foundation looks for ways to strengthen business models
This post is one in a series on what four community and place-based foundations are learning by funding media projects that help to meet their local information needs. All are funded through the Knight Community Information Challenge. More business experiments from Dodge micrograntees:
● MorristownGreen: Developing an events strategy; relaunching a film festival; starting to monetize local video news.
● New Brunswick Today: Invested in newspaper boxes to reach offline communities. Offers a range of ads online, on social, in print, and as billboards on the newspaper boxes.
● New Brunswick Today and The Lo-Down: Ran successful crowd-funding campaigns, used as an on-ramp to building events and membership strategies.
● Jersey Shore Hurricane News: Founder Justin Auciello is developing a new mobile-first website for the outlet that started on Facebook.
Since commercial media, especially newspapers, continue to shrink their local, accountability journalism, it's reasonable to think that public and nonprofit media will be key players in producing more civically important journalism.
But public media alone may not be able to save the day. In New Jersey, for instance, public radio and TV were eviscerated in 2011 and are still recovering. Most other public-media outlets in the U.S. find it difficult to grow news-coverage capacity since funding is, as always, a struggle.
With a limited public-media footprint and without multiple nonprofits to support, Dodge is positioned to support the complete range of media players serving New Jersey: public media, nonprofit news AND for-profit news startups. "If you're a small place-based or community foundation, it may be that your only option is to support local journalism as a business," de Aguiar says.
Dodge is moving aggressively to shore up local news in New Jersey in part because it is one of four community and place-based foundations receiving Knight funding for local news and information projects. Of the four, Dodge stands out for its support of and grants to small for-profit news startups, in addition to public and nonprofit news entities, with the mission of helping the news startups grow enough so that communities in New Jersey receive more civically important news coverage.
Josh Stearns, who heads the Journalism Sustainability Project for Dodge, says that it only takes small amounts of money to make a big impact when it comes to assisting the news startups. The foundation initially is supporting six small digital news outlets, primarily with advice, tech assistance and business training. But each of the six also received $5,000 microgrants to use toward experiments in revenue and sustainability.
One of those grantees is Brick City Live, a news site serving Newark that focuses on stories that mostly go unreported – "business and entrepreneurship, art, style, tech, innovation, and the like." Founder Andaiye Taylor used her microgrant to launch a pilot for Brick City Bucks!, a Newark-based program that offers discounts at local restaurants and stores. In addition to offering deals, the program tightens Brick City Live users' relationship and expands their engagement with the news site, as "members."
A deals-card program is not a new idea, and Taylor conceived of creating Brick City Bucks! when she started the website in 2013. But it was the $5,000 and support from Dodge that enabled her to finalize and launch the pilot. The program has several initial merchant partners and is about to expand. Stearns says that because of the "overwhelming" initial response to Brick City Bucks!, two other Dodge-supported news sites are looking at initiating membership and/or business loyalty programs, as well.
Of course, the local-news sites can't count on ongoing foundation financial support. de Aguiar views the foundation's modest direct funding of the sites as "a way to boost them up to the next level," so that they are more likely to survive and thrive when they're no longer getting Dodge's assistance. If Brick City Bucks! indeed turns into a healthy revenue source, for instance, Taylor and her team will be able to expand editorial operations and news coverage.
An important lesson coming out of Dodge's media and local-news work is the need for flexibility in philanthropy, to get things done faster, and to be less risk averse. Some Knight Foundation funds are being used in the Dodge media experiments, and Knight's directive to Dodge is "to experiment – to really sort through what's working in the ecosystem and what is not, and try to be a catalyst for the things that are working," says de Aguiar. That has freed up the Dodge media team to be more creative and move quickly.
"Having a partner say, 'Take this money and experiment like crazy' is hugely liberating," she says. "We should be talking about this more. How can philanthropy be more nimble in supporting local journalism?"
Many community foundations stay away from providing any funding to for-profit entities, but IRS regulations do allow breathing room when support for an entity other than a 501(c)3 fulfills the foundation's charitable mission and the public good. Such is the case when Dodge provides support and modest direct funding to local-news startups that technically are for-profit entities.
Of course, small local-news startups are but one piece of the puzzle, and Dodge has its eyes scanning across the board. "There are many actors in an ecosystem and many different roles for them. We're interested in understanding how philanthropy can help the ecosystem maximize its individual strengths toward a stronger, collective whole. That model can be applied anywhere – not just New Jersey," says de Aguiar.
"We're curious about commercial (local-news) sites because that's what's predominant in our ecosystem. We don't really want to see more nonprofit journalism sites, frankly – there aren't enough philanthropic dollars to go around. If local journalism can be a sustainable business, that's a better option for everyone. So why not experiment with how philanthropy can provide a boost to get local sites on the path toward sustainability?"
Stearns sums it up: "When philanthropy can be creative in how it approaches supporting news and information needs – approaching it from many different angles – that creativity can inspire really important experiments at small local newsrooms. Foundations can be catalysts in the short term for big changes in the long term."
Recent Content