Shepard Fairey. We saw a lot of him last year, during the 2008 presidential race, when his iconic "HOPE" image of Obama became one of the most recognizable of the election.
And for years before that, he bombarded us with his ubiquitous "OBEY" sticker campaign, one of the most well-known graffiti images ever.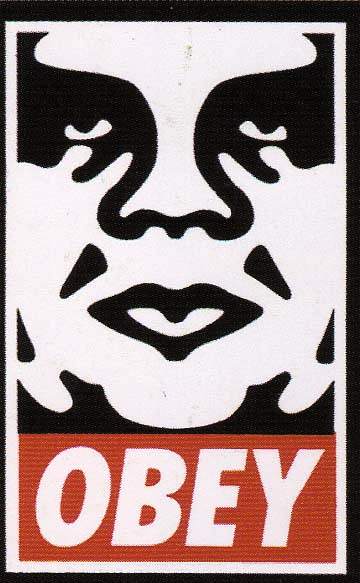 This year, coinciding with the festivities of Art Basel, it seems Fairey is going to be all over Miami as well.
At MAM, Fairey will unveil a 20-foot wide vinyl banner on the museum's exterior, titled Arab Woman. The work, loaded with political implications, will be an update of a 2006 piece of the same name.
Head on down to 2700 NW 2nd Ave. on December 3, and you'll see another public art project by Fairey. This major site-specific street installation will be a mural presented on shipping containers in a vacant Wynwood lot.
And if that wasn't enough Fairey, OHWOW is having a benefit group exhibition (for the Lance Armstrong Foundation), in which they will present even more work by the artist. The show is called STAGES and is to take place December 3 through 6 at 888 Biscayne Blvd., downtown, just a hop and a skip from the American Airlines Arena.