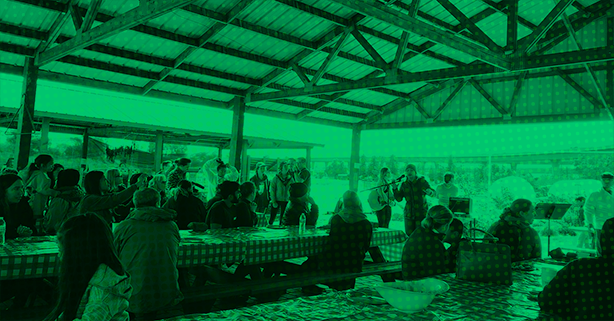 Communities
Speak up for a people-first San Jose
In San José, Knight seeks to place people at the center of the city's future. From walkable and bikeable neighborhoods to more user-friendly design of city services to building vibrant public spaces for all, Knight aims to help San Joseans enjoy their city every day.
Knight's Speak Up San José initiative invites all residents for conversation and action to advance our city's future. Specifically, the foundation is committing $150,000 to community groups to host events over the course of the year. From community dinners to street parties, each event is conceived by local organizations, community groups and neighborhood know-it-alls to advance locally relevant issues. Most importantly, every event is free, open to the public and/or engages a diverse group of individuals, and built around a specific action point.
If you are an individual or organization interested in gathering community members in support of a big idea, action or neighborhood gathering, send us an email.
To learn more about this initiative and view past events, click here.
Upcoming events:
Image (top): Veggielution First Friday. Photo by Danny Harris on Twitter.
Recent Content