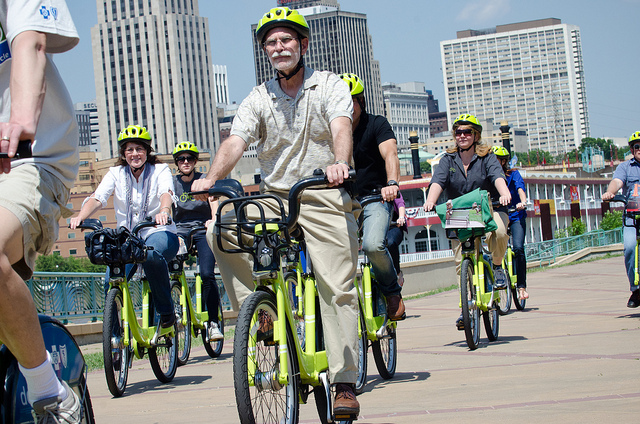 Communities
Strong neighborhood associations key to successful community engagement
Having strong neighborhood associations and getting input from residents is key when it comes to successful community engagement.
That's one of the major lessons in "Bright Spots," a new report released this week. A series of case studies reveals that creating greater civic participation in communities like San Jose, Calif., Akron, Ohio and St. Paul, Minn., is easier when residents are involved in meaningful ways around issues that impact them, like area and neighborhood redevelopment.
For example, in 2003 Akron residents decided they wanted to help revitalize their schools and neighborhoods. As a result, citizens approved a 0.25 percent income tax increase to partially fund remodeling or rebuilding efforts at all area public schools. The schools were designed to serve as Community Learning Centers, which offer in school, after-school and summer programs for students. Additionally, the Akron Neighborhood Trust helped identify a vision for the Buchtel neighborhood. A call for volunteers led to community engagement dialogues with nearly 40 people being trained as facilitators – including representatives from the mayor and city council's offices. Community meetings in these centers have resulted in 30 to 60 participants per meeting. They've also helped identify neighborhood issues and priority areas, like public safety, job readiness and service delivery from local government and literacy programs.
In San Jose, Calif. the Strong Neighborhoods initiative (a 19-neighborhood initiative) is often cited as a strong example of city-led democratic governance. The initiative brought community members and leaders together with the city to launch a comprehensive revitalization program—focused on building clean, safe and prosperous neighborhoods. But because much of its identity and purpose was tied to an $80 million redevelopment fund, it struggled with how to survive when the money ran out and the state legislature dissolved it. Some of the contacts and activities from the initiative are being maintained by the city manager's office, with reduced staffing. The community is now building on successful examples of online engagement initiatives; for example, the NeighborGoods platform that was designed to build local networking and sharing opportunities online.
Ensuring meaningful community engagement was at the heart of the redevelopment strategy in St. Paul, Minn.'s central corridor. The central corridor light rail line (which will connect downtown Minneapolis to St. Paul by 2014) involved a major planning and decision-making authority. The strategy involved a city-led, civic-minded planning initiative launched by Mayor Chris Coleman to address potential land use and the economic and social development impact of the construction. The report reveals how a series of task forces, which consisted of 18 to 20 representatives of residents, businesses and communities of color, were key to helping guide decisions in the corridor. In meetings held over a series of nine months, community and neighborhood representatives were able to conduct focus group discussions, open houses and presentations. They also connected with city's system of district council to gather diverse community input.
Recent Content