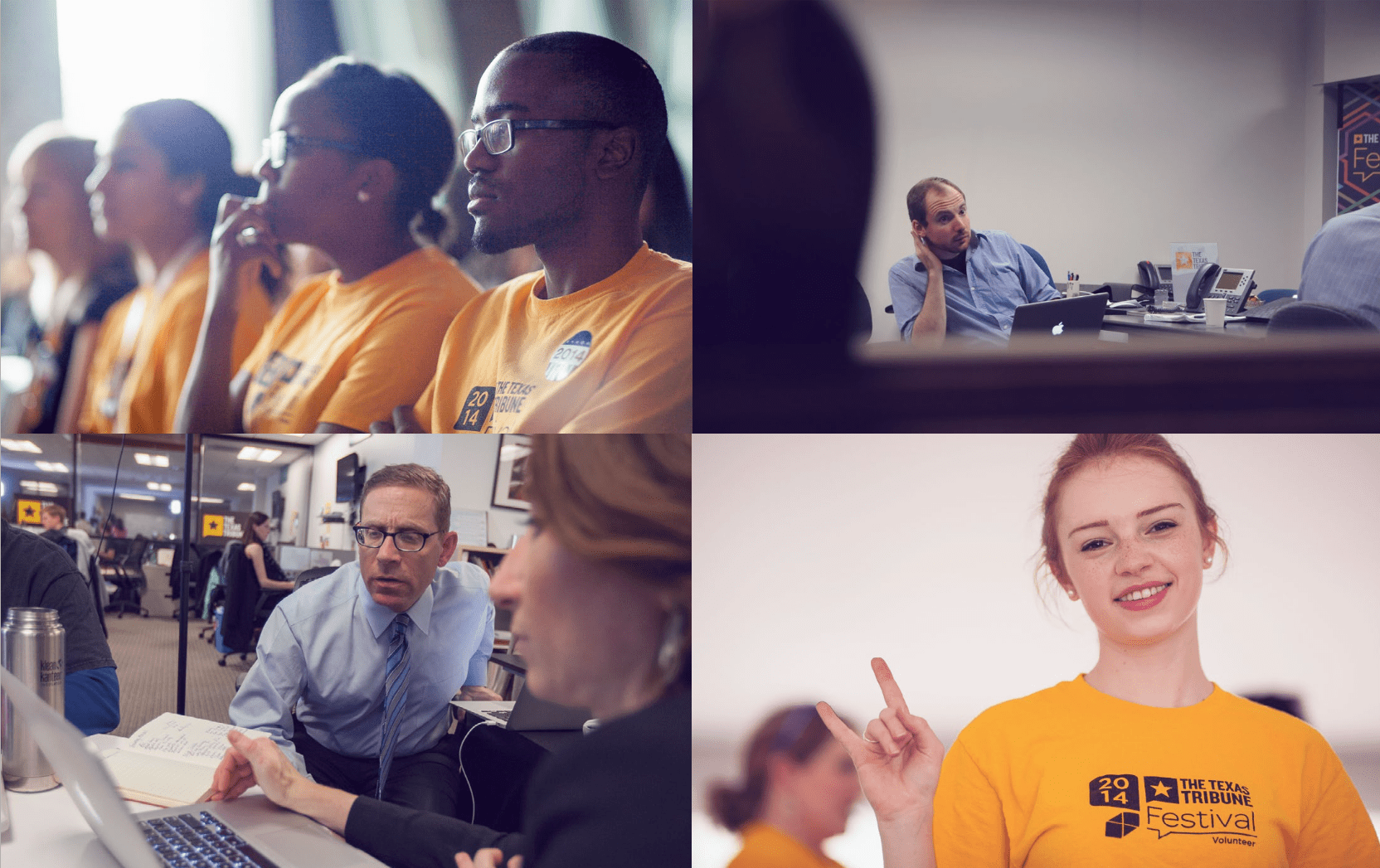 Journalism
Sustainable strategies: Lessons from a year at The Texas Tribune
Those of us who live in Texas inevitably –– and repeatedly –– encounter that persistent, eyeroll-inducing cliché: "Everything's bigger" here in the Lone Star State.
It was no different in the late summer of 2013, when I began my stint as a Knight Foundation-funded Texas Tribune Fellow. Working as an embedded researcher in Austin, I studied the early success of the Tribune's business model, searching for best practices and survival strategies that other news nonprofits might follow. Throughout my fellowship year, the most frequent question I encountered was whether the Tribune's swift financial growth since its 2009 launch was simply another bigger-in-Texas story. RELATED LINKS
"How possible will it prove for other start-ups to replicate this miracle?" Forbes writer Jeff Bercovici asked when he broke the news about the grant that funded this fellowship. Would a year of immersive study produce the prevailing takeaway "that most of what the Tribune has accomplished can be exported, or is it a flower that can only thrive" in Texas soil?
Having now explored that question from vantage points both outside and within the Tribune newsroom, here's my conclusion: While the Tribune certainly benefited from unique factors, many of the strategies that propelled its success absolutely can be replicated –– by both nonprofit and for-profit news organizations.
The Evolution of the Texas Tribune's Business Model. This section, a case study, traces the Tribune's shifting revenue streams over its first five years. The site initially relied on funds from wealthy donors and foundations, but in recent years it has created more of its own income through events, corporate sponsorships, memberships, crowdfunding and other sources.
Is the Texas Tribune Model Replicable? This section unpacks the unique geographic, cultural and personality-driven elements of the Tribune's formula that are unlikely to be replicated elsewhere, while also identifying the core strategies that can –– and have –– produced sustainable results for other nonprofit news organizations.
Best Practices in Revenue Strategies for Nonprofit News. This section distills common practices in each of the five main revenue streams propelling nonprofit news. It draws from my fellowship blog (NewsBiz: Tracking Best Practices in the Business of Digital News), insights shared during the one-day Digital News Revenue Summit I organized in April 2014 at the University of Texas, and other previously unpublished material.
My hope is that this fellowship report can provide practical lessons relevant to both newsrooms and classrooms. Earlier this semester, my media entrepreneurship students at Southern Methodist University reviewed and reacted to a draft version of "Earning Their Keep." "Do you believe the Tribune's financial success can be replicated by other news organizations?" I asked in a homework assignment. "Why or why not?"
One graduating senior, Meredith Carey, responded that the Tribune's progress toward self-reliance and sustainability is an encouraging sign that the news industry "is not in fact dying, but is finding new delivery methods of revenue and content … the main problem is breaking out of the cultural thought gap that relegates revenue to traditional advertising sources. I think that once that barrier is broken, the ideas can be adapted to most any situation."
Finding new ways to pay for public-interest journalism is a puzzle much larger than Texas. I offer this report as a resource that might help point to some solutions.
Recent Content