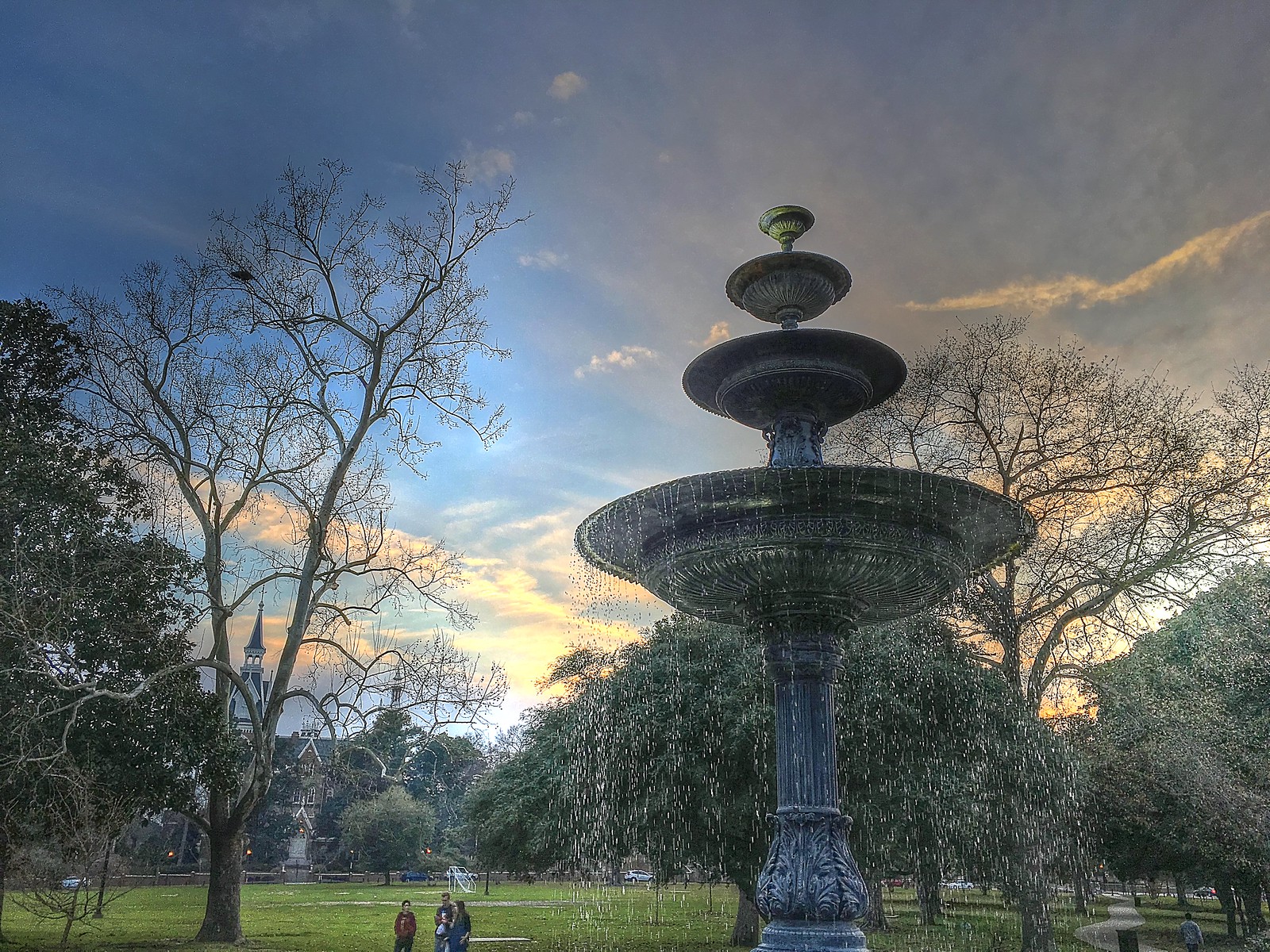 Communities
The power of collaboration: working together for a more vibrant Macon
Macon has always been a special place. Nestled in the heart of Georgia, the city has a rich history, long roots in arts and culture, beautiful architecture and southern hospitality that makes it as charming as its residents. At the same time, it has faced challenges brought on by urbanization, deindustrialization and dwindling commerce, resulting in issues from depopulation and blight to declining economic opportunity.
Recognizing these effects, Knight Foundation has worked alongside local partners to provide strategic support for our urban core's revitalization. We all want to see this area become the vibrant, inclusive community we know it can be — a place where every resident of Macon is able to live, work and play.
To that end, over the past 10 years, we have provided more than $29 million in support for Macon's urban core. It's important to note that our investment has been made in collaboration with key partners; it's also important to note that much of this work builds on our early work with the College Hill Alliance. The Alliance was launched in 2009 with an initial $2 million investment from Knight, and has resulted in more than $200 million in private and public investment in the city. To date, Knight has invested more than $7.5 million in the initiative.
We've also seen that the funding has democratized revitalization efforts in the community, becoming catalysts for civic engagement in Macon. The Macon Action Plan and Downtown Challenge have engaged more than 2,500 individuals, ensuring that our residents' unique voices are leading change efforts.
The Downtown Challenge has advanced Macon's core as an attractive destination and neighborhood as it brings in visitors with its frequent community programming.
Finally, Macon organizations are leveraging the community's rich history to shape the city as a unique cultural destination, particularly through the Historic Macon Foundation's work to revitalize the Beall's Hill neighborhood and Mercer's restoration of the historic Capricorn recording studios.
Still, as the report shows, there's a big opportunity to continue advancing downtown Macon's revitalization. The report's recommendations can serve as a guide for all who are supporting success within the urban core.
First, we need to ensure that all of Macon's residents have a voice in improving economic opportunity. While a large number of residents are already engaged, there's a substantial opening to intentionally engage with residents of Macon's "first neighborhoods" in the urban core.
Next, we want to see downtown's economy strengthen in its resiliency. Though it's improved, we hope that continued growth and engagement will help the neighborhood build a sustainable infrastructure that will prosper for years to come.
To that end, we're furthering Knight Foundation's commitment to prioritize jobs and population growth — most specifically, the priorities for these areas which are outlined in the Macon Action Plan.
We recognize that the urban core shouldn't be the community's only priority; growth opportunities for Macon extend to the county line (and, frankly, beyond). The expectation is that our focus in downtown will have wider impact. We are proud to have a seat at the table with many collaborators committed to the success of Macon, including Mercer University, the Peyton Anderson Foundation, the Community Foundation of Central Georgia, Historic Macon Foundation, Macon Bibb Urban Development Authority, and NewTown Macon — in addition to many others!
Our community is already showing signs of great promise for a prosperous future, and we are excited for what is to come. If you're interested in participating in the revitalization of Macon's urban core, we encourage you to read HR&A's full report and consider what you can bring to the table.
I am so proud that Macon is becoming known as a community who works collaboratively to create and implement a plan for success. Together, we will continue to chart a course toward a better Macon for all its residents.
Lynn Murphey is Macon program director at Knight Foundation. Email her at [email protected].
To learn more about Knight's work in Macon, click here.
---
Recent Content