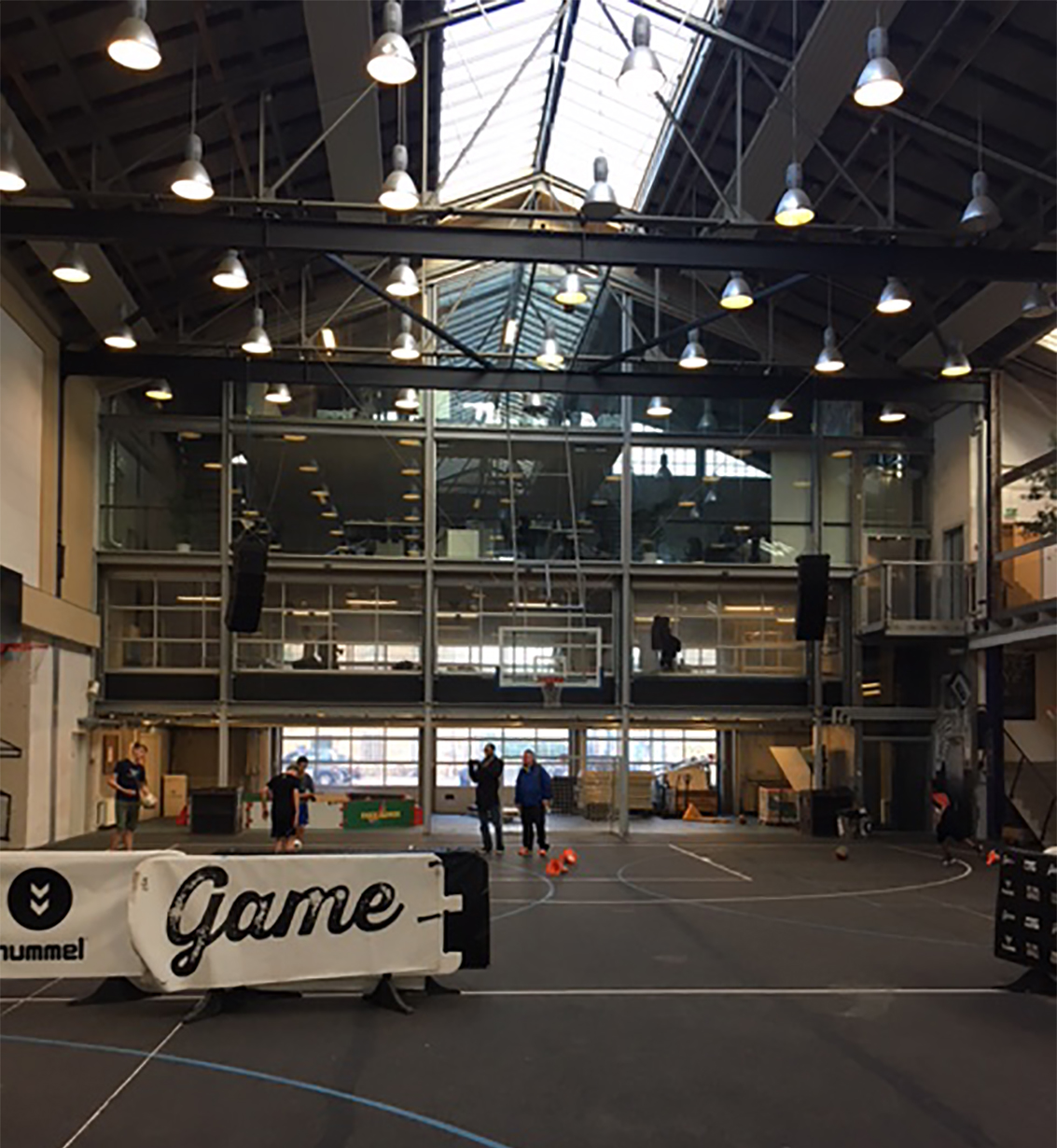 Communities
They got GAME: How a reimagined recreation center in the heart of Copenhagen fosters social change
This fall I joined the 8 80 Cities study tour of Copenhagen, Denmark. The trip, sponsored by Knight Foundation, empowers leaders from Knight communities to experience how a city puts people and public spaces first. The tour also encourages them to acquire ideas that can be put to work back home. This trip, my first, brought back memories from my childhood.
I grew up in Brooklyn, where I spent a lot of my youth hanging out in the city's rec centers with my friends. Looking back, I realize how critical the rec centers were to our community.
The rec center was our local meeting place. Everyone we knew would hang out there. Some came for the sports. (I know a few who eventually became professional athletes.) Some for the art lessons or other after-school activities. Some came for moral support or for help with their schoolwork.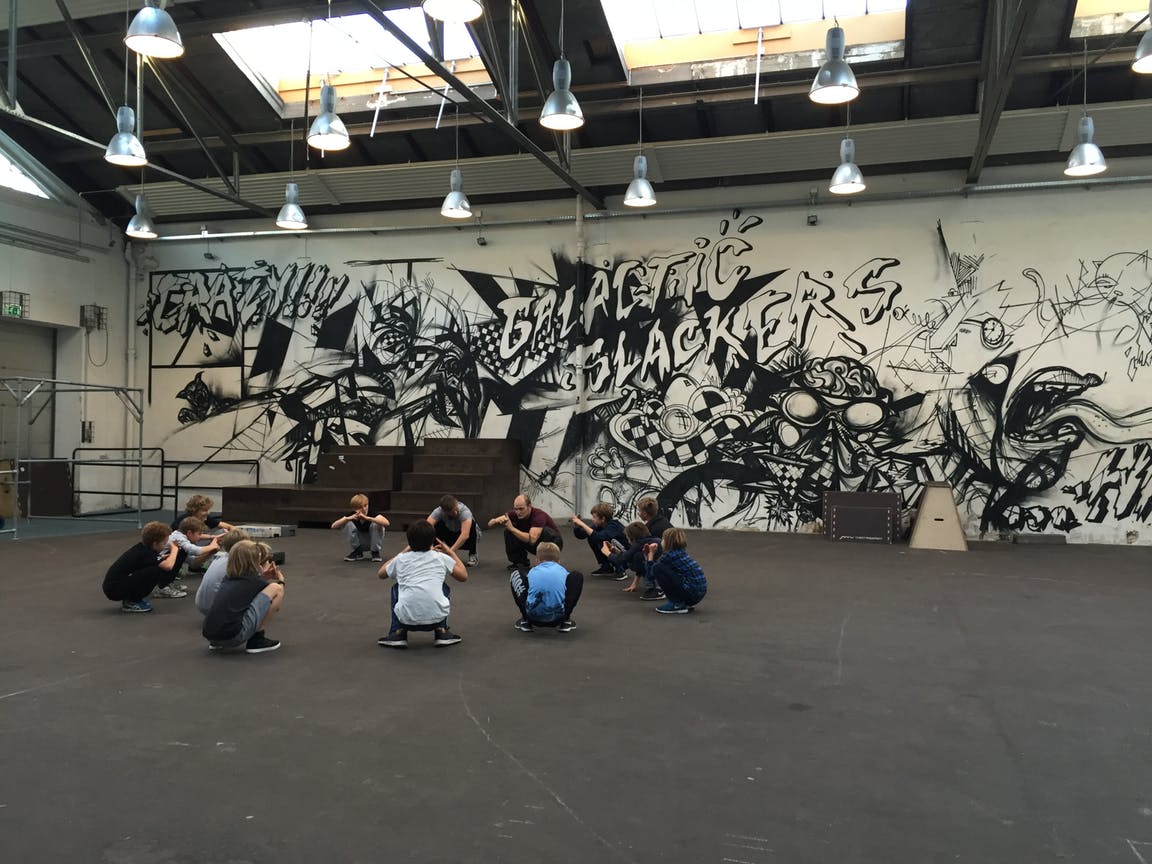 It was literally our refuge from the streets. For some, being at the rec center literally saved their lives. It diverted them from the violence and criminal activities that, at the time, plagued our neighborhood.
So it has been sad to see how, over the years, the funding for rec centers has diminished. Many have closed and the remaining ones don't facilitate the same activities they did in my childhood. They have fewer opportunities to inspire children for their future. With fewer rec centers, we also now have fewer places to connect with new people, to share ideas and to build community.
Can we reimagine or reinvigorate this once proud civic asset?
In Copenhagen, I found the answer: Yes!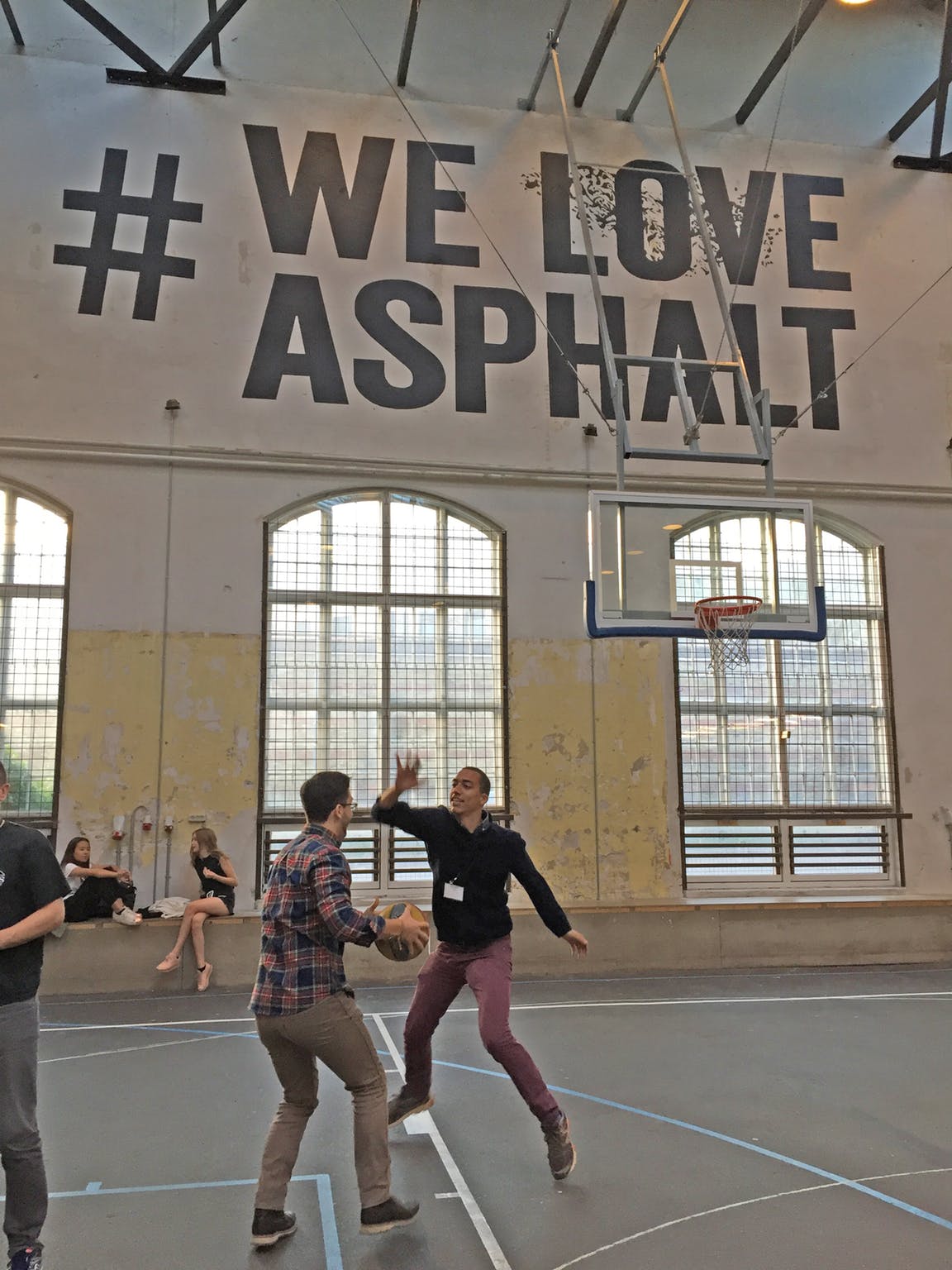 We visited GAME, a Danish street sport nongovernmental organization (NGO). GAME runs a recreation center—what they call an "indoor asphalt facility"—in the heart of Copenhagen. GAME's mission is "to create lasting social change through youth-led street sports and culture. The program is a fusion of different urban sports, dance, urban culture and an effort to bridge between differences."
GAME is inspiring not only because the programs focus on the youth, but GAME itself is led and organized by the youth. Its programming and services are reflections of who it serves. The rec center creates an atmosphere where kids from low-income families can and want to go to escape the stress in their neighborhoods. (The center runs "GAME Zones" in 26 disadvantaged neighborhoods all over Denmark. And, the center has spawned nine GAME Zones in Lebanon, which operate under an independent board.)
GAME doesn't just have sports-focused programs. This unique space houses turntables for those who want to learn how to DJ; dance programs for Muslim girls from disadvantaged families (including refugees and immigrants); and leadership programs that empower youth with life and professional training skills. All these programs can change the trajectory of young lives, helping youth to become active, productive members of society.
One of GAME's most unique qualities is the location of the center in Copenhagen. GAME's planners strategically chose a location adjacent to a prison so the center could bridge worlds that usually don't connect.
Many of the inmates are pretrial detainees who haven't been convicted, and GAME helps reintroduce some of the prison population to the community in preparation for their release.
GAME has developed a proven model that focuses on breaking down barriers across socio-economic, religious and ethnic divides. It promotes inclusivity. Now, more than ever, we need to reimagine and reinvest in our recreation centers—and ideas like GAME—in all communities of the United States.
Recent Content