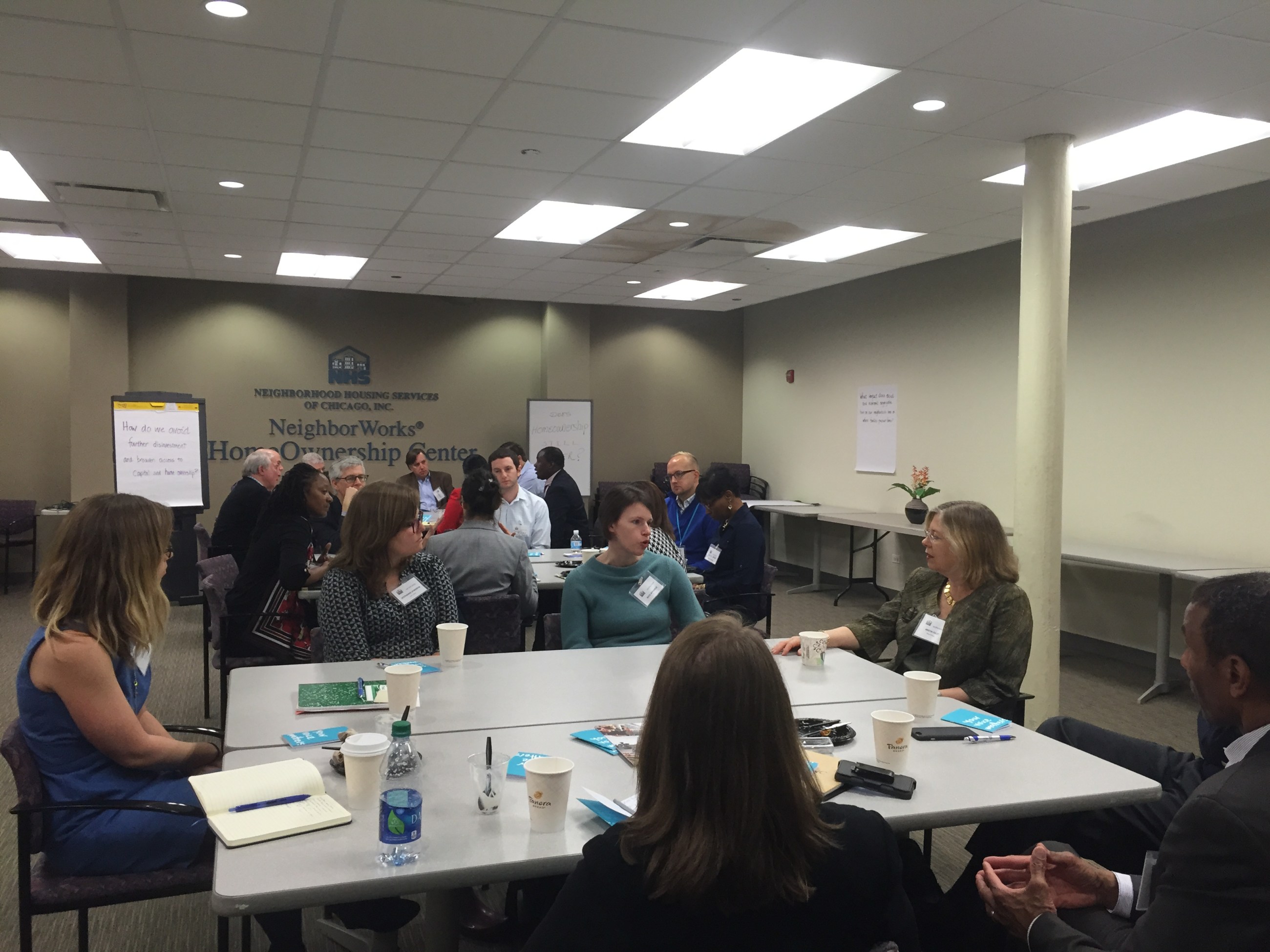 Communities
Three lessons from breaking bread with 55,000 Chicago residents
'On the Table' in Chicago. Photo by Lilly Weinberg.
The trust saw this as an opportunity to not just engage residents but to use data from those conversations to better inform its strategy and Chicago decision-makers. Knight followed the initiative's success and thought, What if we could do this in Knight cities, leveraging the leadership of local community foundations? As a result, this year we funded the On the Table Symposium, which allowed for civic leaders from all 26 Knight communities to learn directly from the trust. In fact, a day of the symposium included the On the Table event, in which participants had breakfast, lunch and dinner with residents across Chicago. It was filling in more ways than one, so with much optimism, here are my top three takeaways for replicating the event successfully:
1. Quality not just quantity: While getting as many people as possible to partake in the meals should be a goal, creating an inclusive and intimate environment is a must. Whether the event is at a large community center or someone's home, limit each table to a maximum of 12 people. This allows for people to feel more comfortable and decreases the likelihood of cross-talking. Everyone should be allowed to have a voice, and having respect for each other is nonnegotiable.
2. No agendas: This one made me a bit uncomfortable; we all like a bit of structure, right? How can you assemble so many people effectively without an agenda? But these conversations aren't trying to sell anyone anything. They are bringing people together from different communities to problem-solve issues they want to discuss. To do this successfully, the participants have to believe they can trust one another. In my last meal—held without an agenda—I overheard a police officer and teens from Chicago's South Side discuss the core components of community trust, love and hope—a rarity for a community where trust and optimism are at an all-time low.
3. Solutions-oriented conversations: While we all want to talk about the problems in our communities, it's important to have conversations focus more on solving problems. While we want to be mindful of being too structured (see No. 2), light moderation may be necessary to guide conversations. As the Chicago Community Trust teaches, these conversations should "affirm and inspire" individuals to action. And that's just what happened last year, surveys showed that two-thirds of participants are likely to take action and collaborate on these issues. And this year, the trust will award $1,000 to up to 50 of the best community solutions.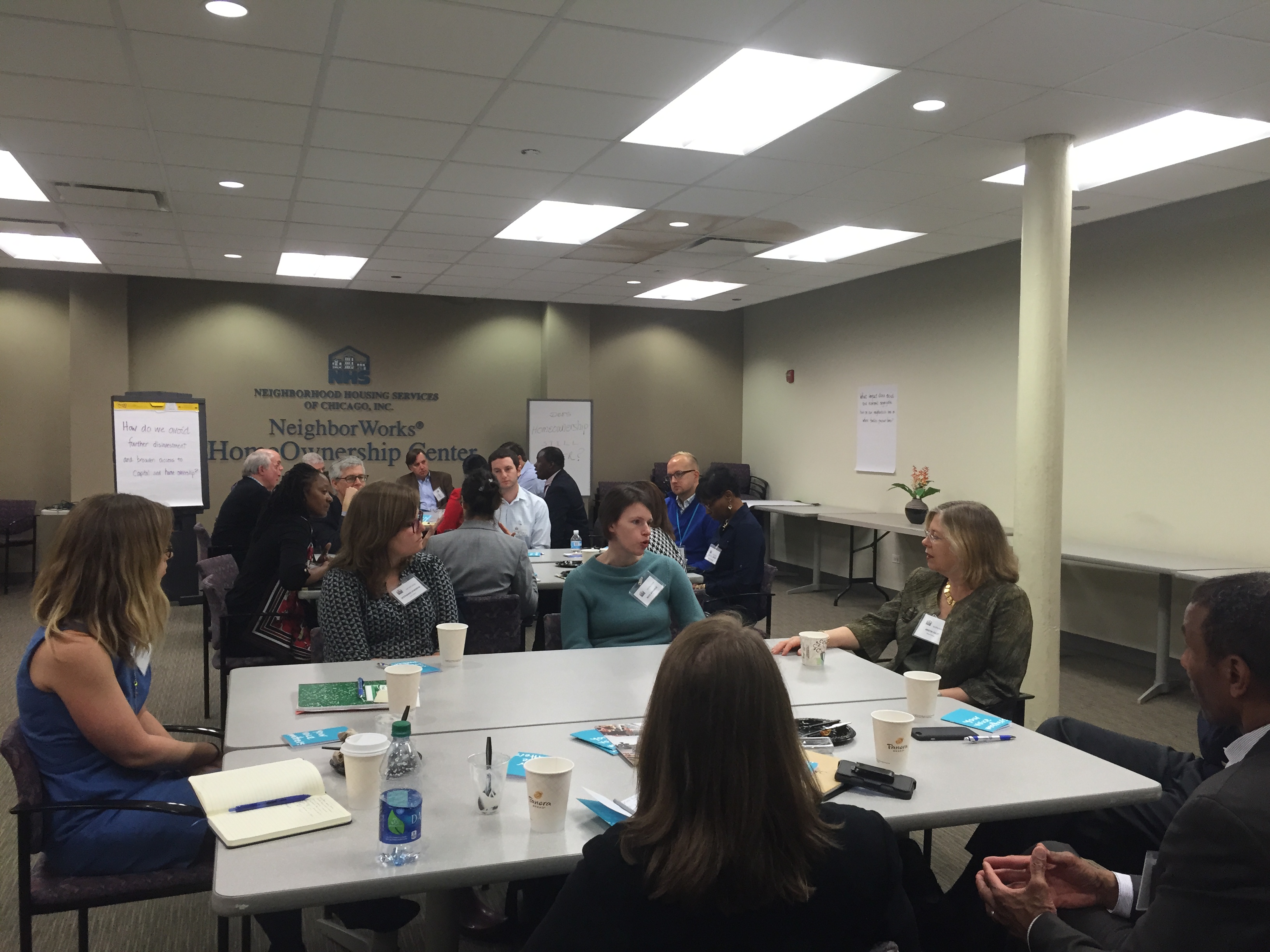 So what's next? Can we replicate this in other communities? The trust has devised a sophisticated system to analyze surveys, notes and social media metrics from these meals. There is a lot to be learned from this work. I believe there is a tremendous opportunity for our Knight cities, in particular with the help of community foundations, to take a leadership role in organizing such events in their communities. Plus, the Chicago Community Trust wants to help. All of its work is open source, and for the next few months, the trust will help participants from the symposium via webinars on the tactics and strategies for execution. With 26 diverse Knight communities across the country, I am excited to see what's next.
Recent Content