Communities
Trust in news, misinformation and new media models top agenda at Knight Media Forum
"I am a prisoner of hope and I am a techno-optimist. But I have to admit, so far it's been a tough new century for trust and authenticity." – Knight Foundation President Alberto Ibargüen
Indeed. As far as trust in the media is concerned, the 21st century is off to a bumpy start.
As bots proliferate, attacks on a free press continue and the average person finds it difficult to separate fact from fiction, trust in American news sources is sinking to new lows. Just how the media can regain trust was at the heart of the conversation at the Knight Media Forum, a gathering of leaders in philanthropy, media and technology working to strengthen local news and communities. No one offered a quick fix. If they agreed on one thing, it's that the rebuilding will take time. Meanwhile, a new Knight Commission on Trust, Media and Democracy is traveling the country to look at causes and offer solutions.
At the forum, Commission co-chair Tony Marx offered four early framing questions for the group's work:
How are we going to help people determine what is factual and what is not?
What is the business model for local news?
How can we figure out what to do about the dark money that fuels misinformation online?
How can we encourage people to get out of their information silos?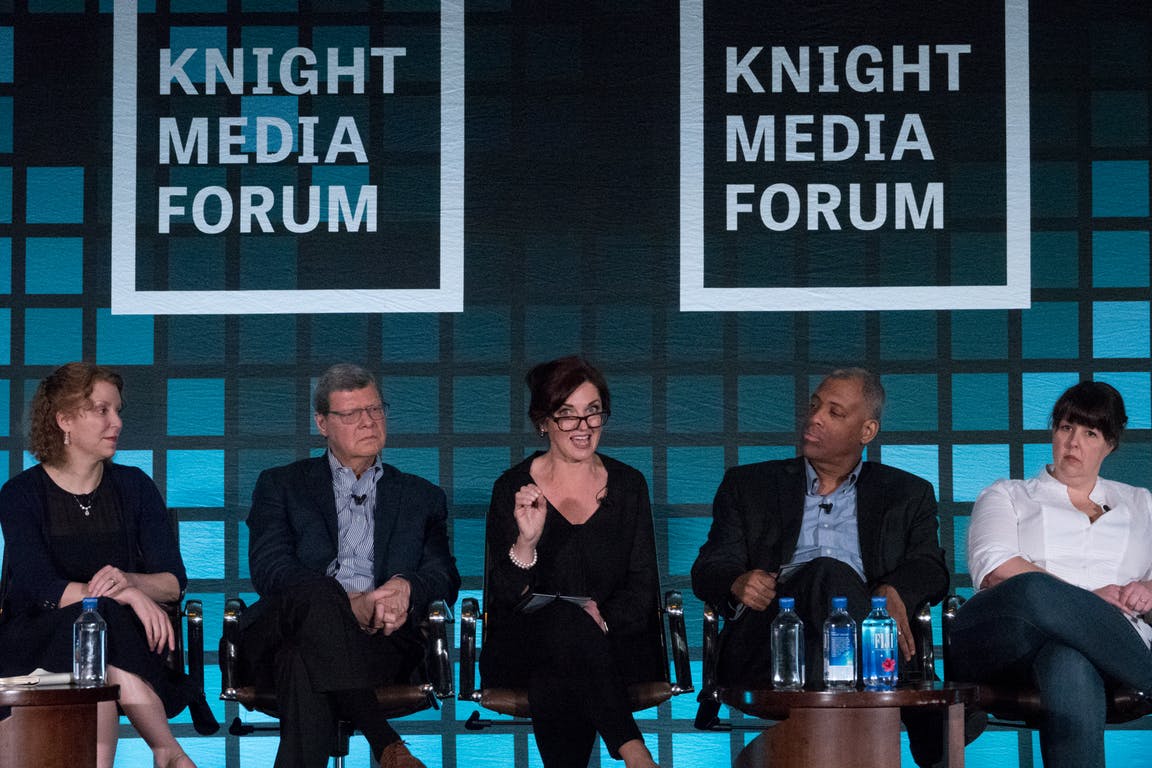 Here are some key takeaways from the two-day event, which was held Feb. 19-21, 2018 in Miami:
Fake news isn't a market failure. It's an intrinsic part of the system.
Algorithms increasingly hold sway over our lives, and what we see in our social feeds. But those algorithms are optimizing for profit, said Tim O'Reilly, CEO of O'Reilly Media. They favor the kinds of sensational news that gets clicks and is often shared. And fake news makes money.
Still he offered hope, and a call to action to funders in the room: to advocate for creating, or recreating algorithms to optimize factors beyond revenue.
"I am an optimist that these vast algorithmic systems we are learning to build can be a basis of very different markets, that are more equitable, and create a more inclusive society that looks after all of us in a way that the dog-eat-dog economy does not. We need to master the systems before they master us."
O'Reilly also offered advice for local news organizations that want to build sustainable operations people trust. Local news sites need to stop chasing the clicks that fuel the online advertising industry and incentivize sensationalism. Instead, he suggested they focus on offering quality news, and find revenue through subscriptions or other models.
Fake news is about to get more sophisticated.
Take a moment to look at this video:
The piece was created by University of Washington researchers, who used artificial intelligence to recreate President Barack Obama's face and voice. It was an experiment. But imagine the potential as this technology gets into more people's hands, said Amy Webb, founder of the Future Today Institute.
What if someone stuck words into a world leader's mouth, and duped a journalist or the public?
What if someone placed the face of a journalist into a political rally, in a dangerous part of the world?
What if someone used your face to propagate fake news?
Fake news is not going away, Webb said. It's going to become more sophisticated and harder to detect.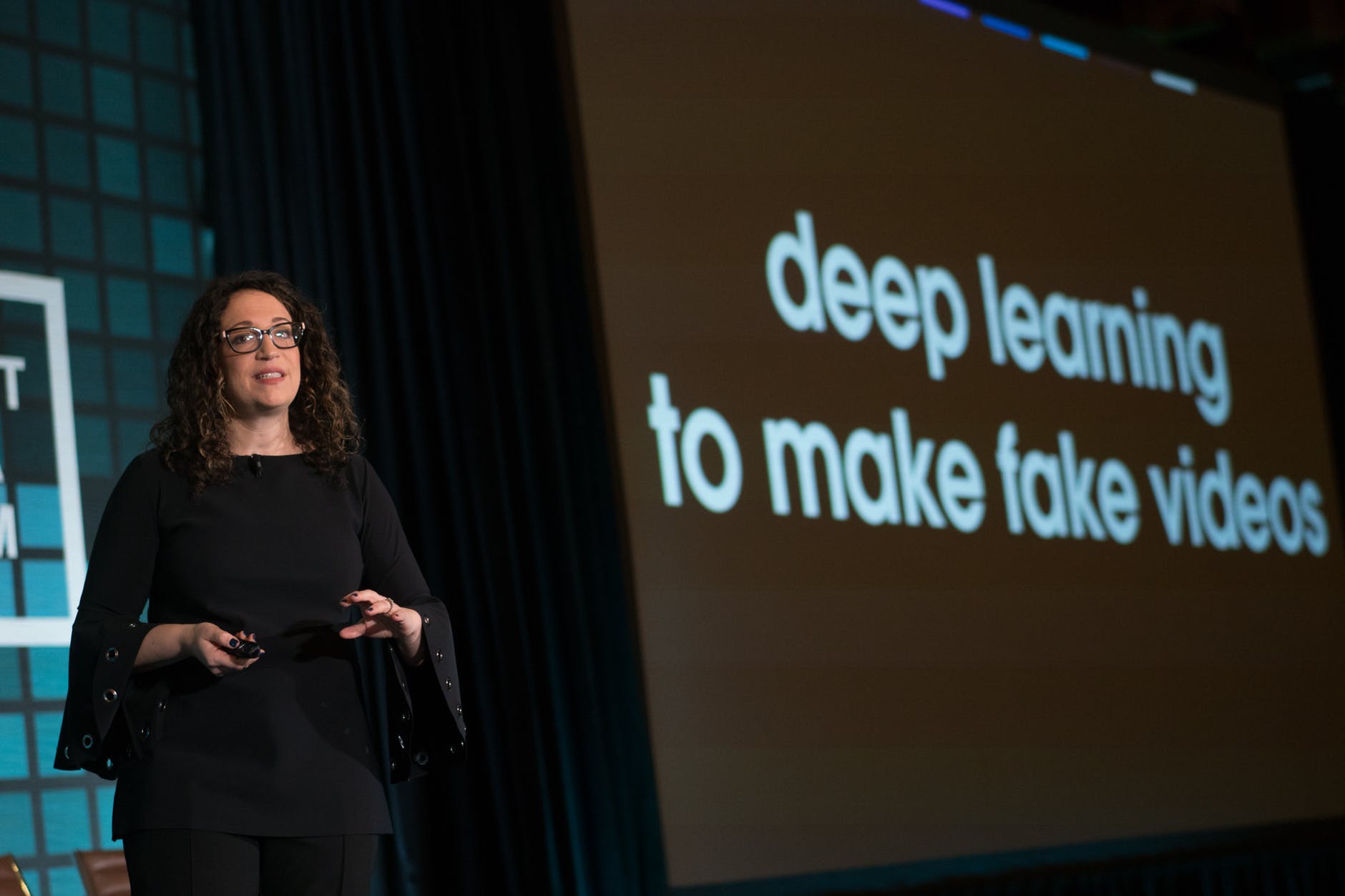 We're living in tumultuous – but not unprecedented times.
The invention of the printing press fundamentally changed life in Europe – but it was followed by some 30 years of war, said Bob Schieffer, former CBS news anchor and host of "Face the Nation." His point? As we enter this new chapter in human history, driven by technology, expect turbulence.
Case in point: Even though we all have access to multitudes of information at any given time, our newsrooms are shrinking. In fact, Schieffer said;
The United States has lost 126 newspapers in 12 years.
The number of journalists has shrunk to the point that one in five reporters lives in Washington, D.C., New York or Los Angeles.
21 of 50 states do not have a single Washington correspondent, and many news organizations can't afford to cover the state house.
Yet Schieffer believes we will emerge stronger from this time of change. Technology always comes before we have a chance to understand it, he said. In the meantime, "it's going to be a bumpy ride."
Online civility is a problem, but may be overrated.
It was no surprise that on a panel titled "Civility, Technology and Community," the discussion would center on why online discussions often devolve into arguments and insults, and how the Internet might be fixed.
Yet, scholar Frank Fukuyama,of Stanford University's Center for Democracy offered a different perspective. Yes, social capital, trust and civility have been in decline since the 1950s. But those were the days when "white men formed the elite in every city," he said. Since then, our communities have become more diverse, and offer more economic opportunity to a wider swath of people. It would be surprising if people were as tightly bound or had the same norms and values, he said.
"[Civility] is necessary for deliberative discourse in a democratic political system, but it can be overrated in a society when what it masks is the hegemony of one particular group whose rules have to be accepted by all the other players," Fukuyama said.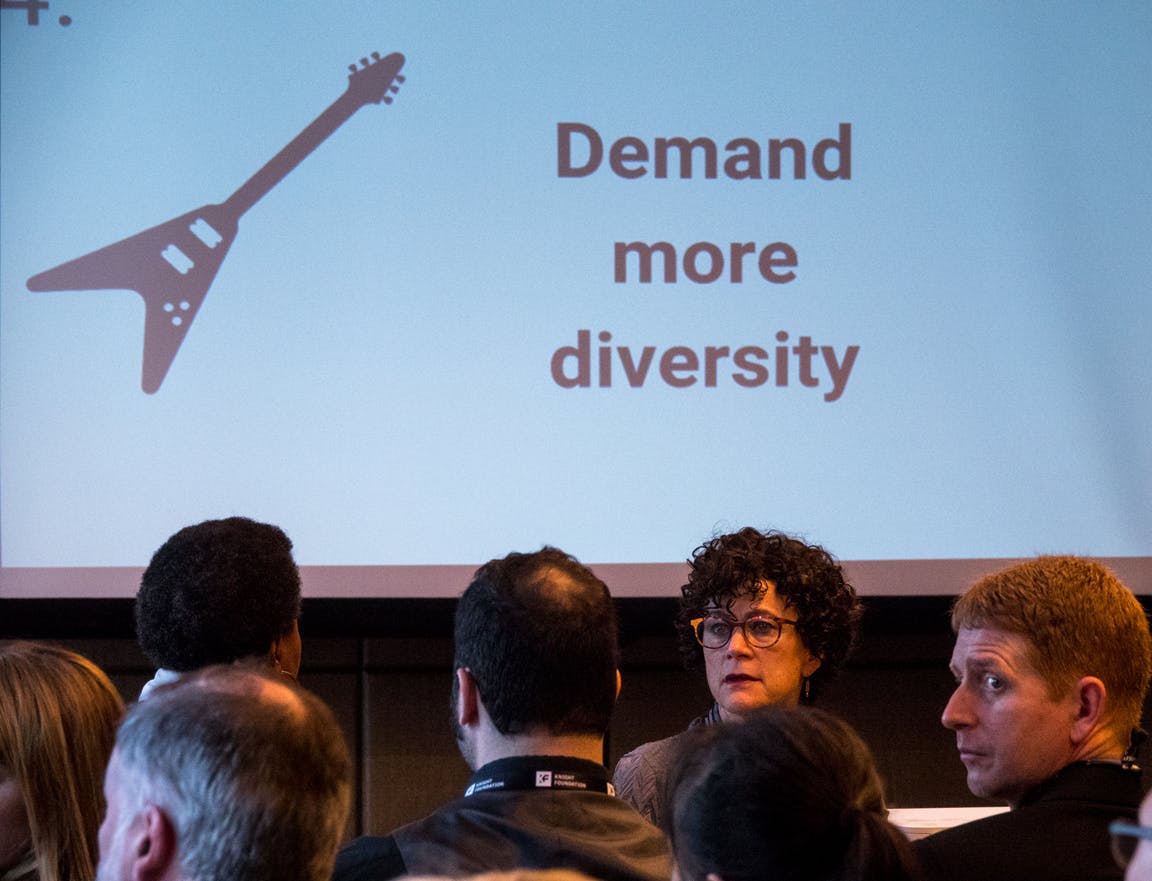 Funders and online news start-ups are seeing some successes.
A decade ago, as news outlets began to shrink, local funders and journalists started to come together to seek solutions for informing communities. Many of them received matching funding from Knight Foundation, through its Knight Community Information Challenge, which spurred funders to think of news and information as an integral part of community life.
One such example is VTDigger, an investigative news site in Vermont, launched originally with a $6,000 grant from the local community foundation. Over time, and with the help of foundation staff, 24 funds at the community foundation have supplied $1.3 million to the news site, helping it grow to a staff of 20 with a $1.5 million budget. Over time, VTDigger switched from relying on grants to cultivating underwriting and memberships.
"It has been about ultimately the journalism, and the fact that we are reporting on things the people care about," said founding editor Anne Galloway.
Local funders have experimented with a variety of models. The Wyncote Foundation, for example, supported a news site on public planning in Philadelphia, run by the local public radio station, and the LOR Foundation partnered with local news organizations in the Intermountain West on solutions-focused journalism projects. You can read more about those and other models in a new publication from the Wyncote Foundation.
And still the experiments continue. Wikipedia Founder Jimmy Wales recently launched WikiTribune, a pilot project combining professional journalists with community contributors for local news stories.
"The truth is the resources aren't there [for local journalism.] We have to find new ways to lower the cost of journalism by engaging communities," Wales said. "If we can find a way to fully engage and benefit from thoughtful and kind people in a local community … then I think we are on to something."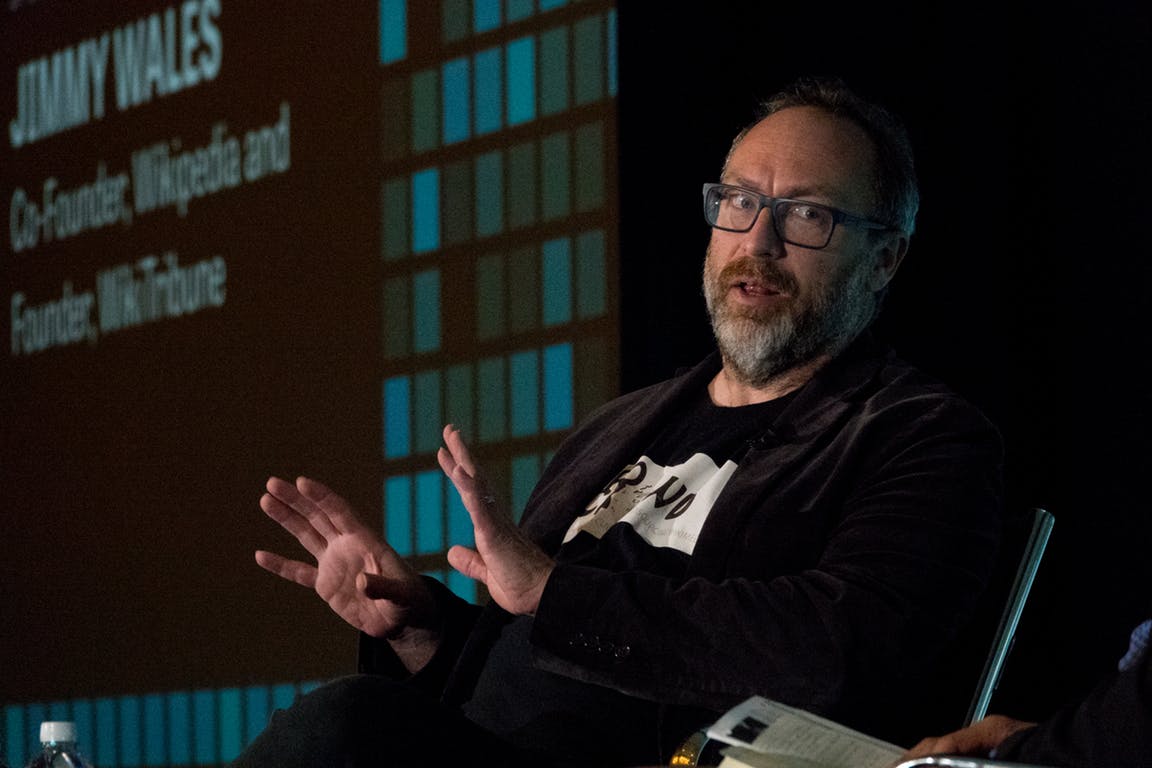 Daily receptions provided KMF attendees with the chance to network and share information and resources with colleagues between formal conference sessions. Photos: Angel Valentin
View all the Knight Media Forum's keynote addresses on Vimeo
Recent Content