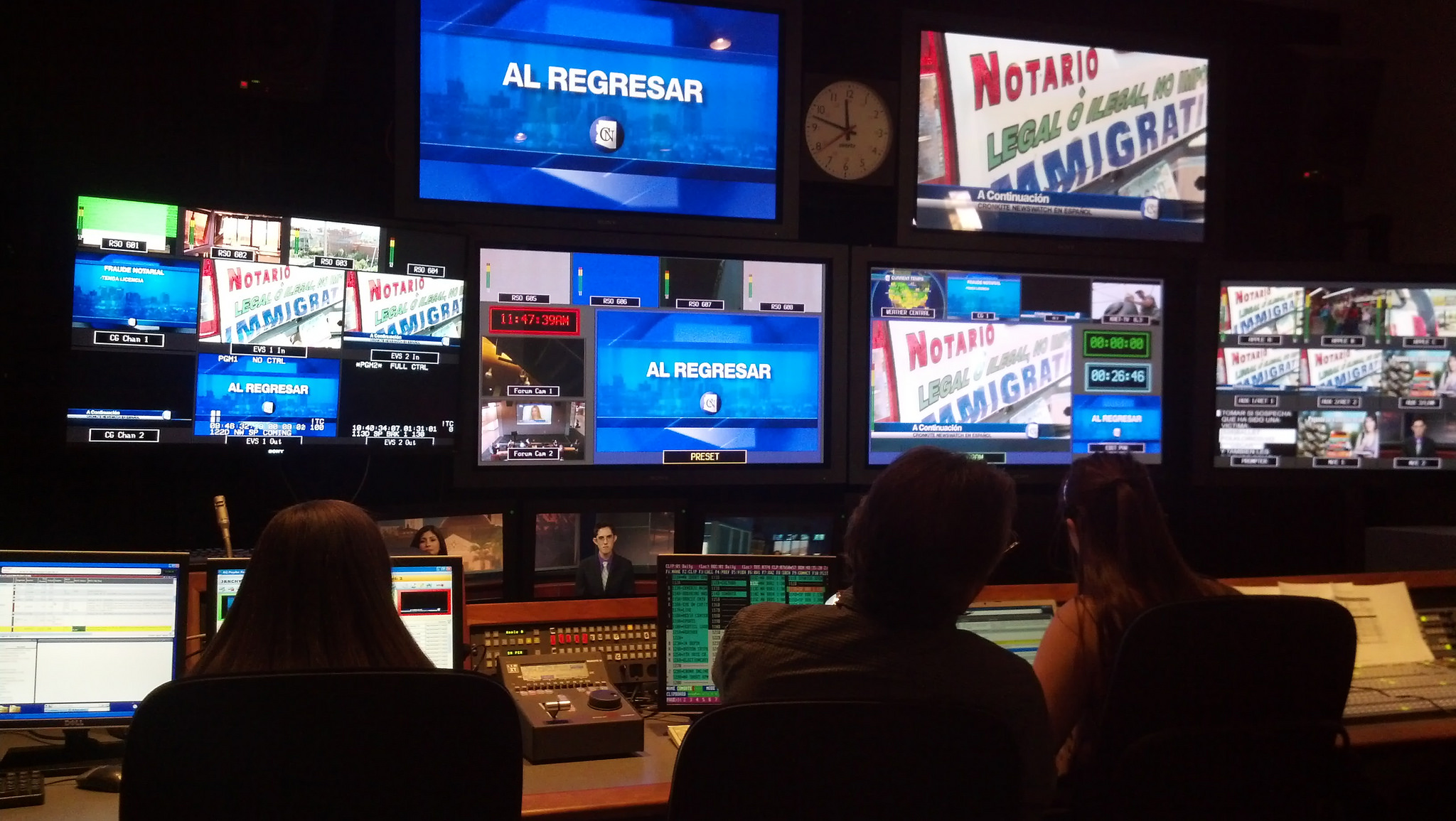 Journalism
What about television news?
Local newspapers across the United States continue to grapple with collapsing business models amidst the digital disruption of news. The decline, and in some cases, disappearance of these traditional news outlets has created big gaps in local information ecosystems, limiting the full participation of citizens in shaping their community. So how do we support informed communities in this environment?
Knight Foundation has focused many of its initiatives on advancing the sustainability of nonprofit and local newsrooms in communities, including most recently, the Knight News Match and the Knight-Lenfest Newsroom Initiative. In the last year, to build on this work, Knight Foundation turned its attention to local television newsrooms and the role they could play in informing communities.
We started with data. For the past two years, Pew Research Center has reported that most Americans get their news from television, specifically choosing local newscasts over cable and network programs. Seeing these numbers as an opportunity, we set out to better understand the impact of local television on informing and engaging citizens, and its potential for fulfilling this role into the future. We studied existing research, commissioned our own (which is forthcoming), and interviewed close to 200 television news leaders. We asked them how they were looking at news innovation for the future, even encouraging them to imagine wildly. With an eye on print media's disruption, we also asked them to sharpen their focus around a single question: What are television newsrooms doing today to ensure their place as strong community news providers in the future?
Everyone from vice presidents at cable networks to news directors at local stations to digital strategists for station groups offered us insights. Many of them are wrestling with the same digital transformation questions their counterparts in radio and print have grappled with: which future technologies to place bets on, how to better serve mobile and social audiences and diverse communities, and how to earn – or earn back – trust.
While local television still has a wide audience, influence and profits, it is also ripe for cultural and digital transformation. In some instances, local stations are seizing the opportunity to better inform their communities where local newspaper companies have cut staff or shut down. Many stations are focused on strategies to find and reach new audiences, and those efforts have most often involved social platforms. Television newsrooms aren't just reporting news on the box in your living room anymore. They are delivering news and information through digital, mobile, social and streaming platforms.
Today, Knight is announcing $2.65 million in new support to five projects based on some of these lessons. The projects aim to explore the ways in which television can help strengthen quality journalism and innovation in local news. Our focus is broad, addressing the news and information television stations provide across their broadcast, digital and next generation platforms. Journalists, technologists and news leaders will receive support around investigative and civic reporting, data journalism, change agent leadership, innovation projects and digital transformation.
The organizations receiving support include Arizona State University, Investigative Reporters and Editors, the Emma Bowen Foundation, Radio Television Digital News Association and the Carole Kneeland Project for Responsible Journalism. We will also continue to work with the National Association of Broadcasters' PILOT, to develop innovation projects around the future of broadcasting's role in advancing more informed communities.
This support is driven by the knowledge that today's television journalists are working to reach audiences well beyond those watching the six o'clock news. We are investing in innovation so these organizations might prepare for the future.
Recent Content