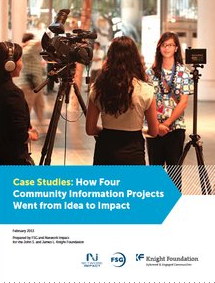 Communities
What's Up: Turning local news into information empowerment
Why it is important to establish easy access to online information on offline channels to reach all members of the community.
How the What's Up initiative is informing and engaging local citizens in Central Wisconsin.
Key lessons from the initiative (so far) and best practices for other foundations.
What's Up uses digital signs, print materials, an all-access phone system and a webpage to connect job-seekers with opportunities.
This free, one-hour webinar will offer tips and tools for community foundations and other mission driven organizations seeking to bridge a digital divide in their communities. The partnership is also releasing a white paper on the initiative.
Recent Content