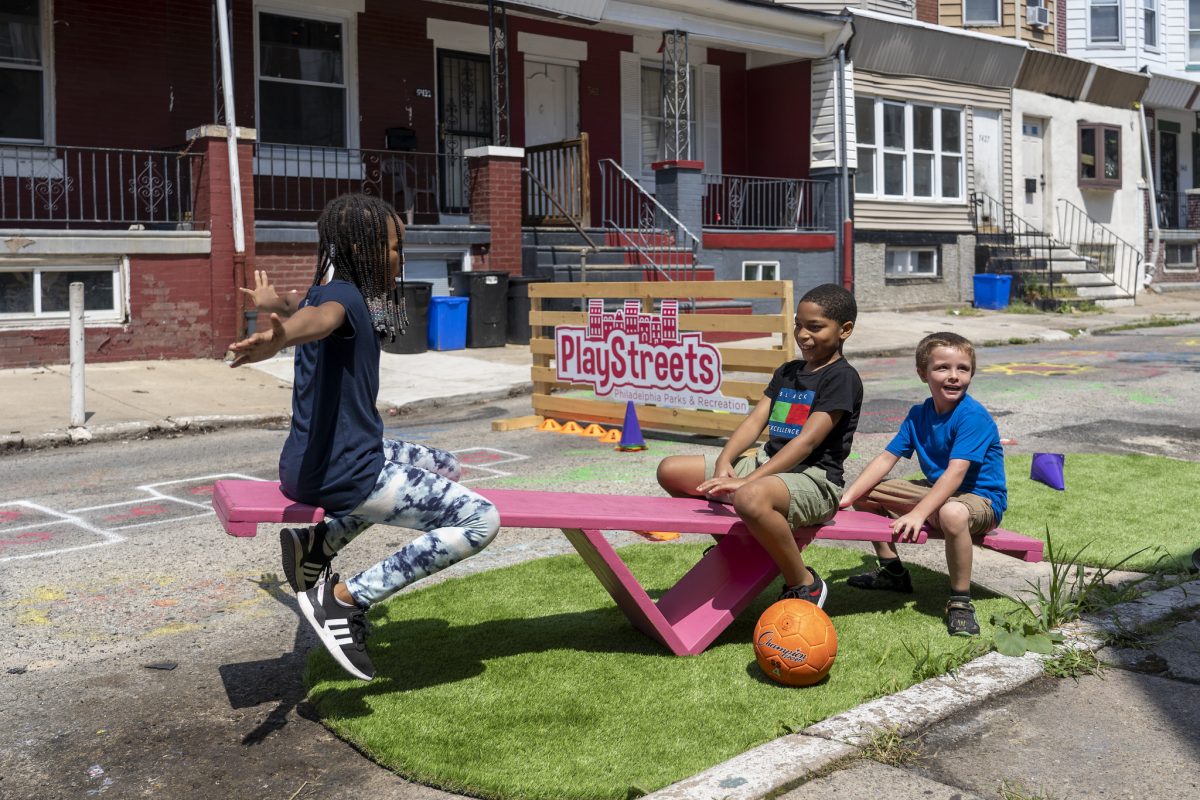 Communities
Why Philadelphia's public spaces should serve all residents
On April 8, 2021, Knight Foundation announced $2.2 million in new support for nine Philadelphia projects. Click here to see the press release. Knight's Ellen Hwang shares more below.
Philadelphia is a city where residents' pride in their neighborhoods is palpable, reflected in our block-to-block subcultures and hyperlocal histories. In this city, our neighborhood roots are deeply embedded in our collective and individual identities; so when there's change, it's personal.
In recent years, the city has steadily grown in population, positioning our economy to do more: more business, more tourism, more housing, more everything. The very landscape of the city is rapidly changing — and in turn, its neighborhoods — begging the question: who benefits from all this change?
Today, to help ensure residents play a key leadership role in their neighborhoods, we're announcing $2.2 million in new investments in nine community projects, which will help build equitable, engaging, and innovative public spaces anchored in our community's priorities and interests. Our investments will help residents influence the future of their communities through the planning, development, and activation of their assets: their public spaces.
At Knight Foundation, we believe public spaces are critical to advancing Philadelphia as a thriving and more engaged city. Public spaces bring people together and spur critical dialogue and decision-making about the future of their neighborhood. They are shared assets in our city, but they need to be developed and stewarded with the vision, desire, and leadership of local and long-time residents to be equitable.
Through the pandemic, we've seen and reckoned with inequities in neighborhood development caused by historical disenfranchisement and gentrification across Philadelphia's communities. Across social distancing, virtual learning and working online, we needed the outdoors to stay healthy and connected to our city and to each other. And as many Philadelphians sought refuge in the outdoors a critical challenge surfaced: Philadelphians needed equitable access to quality and safe public spaces. It is essential for daily life.
A recent report from Gehl and Knight explores this concept. The pandemic showed that there are more communities in Philadelphia that need quality and safe access to public spaces, connection to their neighbors, and access to their community resources.
As Philadelphia begins to prepare for the recovery and reopening of our city from the pandemic, we hope these investments will position our community for a better and brighter future. And that will help create a brighter future for all Philadelphians.
Ellen Hwang is Knight Foundation program director for Philadelphia. Find her on Twitter at @ellen_hwang_phl.
---
Photo (top): students play at on a Philadelphia Parks & Recreation Play Street. Photo by Ken McFarlane.
Recent Content