Building resilient city budgets: a guide for city practitioners
BUILDING RESILIENT CITY BUDGETS: A GUIDE FOR CITY PRACTITIONERS
The COVID-19 pandemic turned the world — and in turn the health of cities — upside down. Communities are facing major challenges as they work to address economic downturn, structural inequity and other challenges brought on by the pandemic.
This year, Cityfi brought together a cohort of five cities to identify new revenue generation opportunities, cost reduction measures, and inclusive and resilient budget allocation processes. The Budget Resiliency Planning process, supported by Knight Foundation, helped leaders from each city work to leverage equitable frameworks and strategies for the rebuild and reopening of their communities.
On June 25, we'll hear from leaders from three of these cities — Macon, Ga., St. Paul, Minn, and Philadelphia — as they share their experience, lessons learned and tips for city practitioners in similar situations. We'll also hear from leaders from Cityfi, who used lessons learned from the Budget Resiliency Planning program to build a playbook for city leaders to use as they approach similar issues in their work.
Featuring
Story Bellows, Cityfi
Kelly Jin, Knight Foundation
Sherita Jones, Macon-Bibb County
Gabe Klein, Cityfi
Laura Logsdon, City of Saint Paul
Sadia Sattar, City of Philadelphia
Lilly Weinberg, Knight Foundation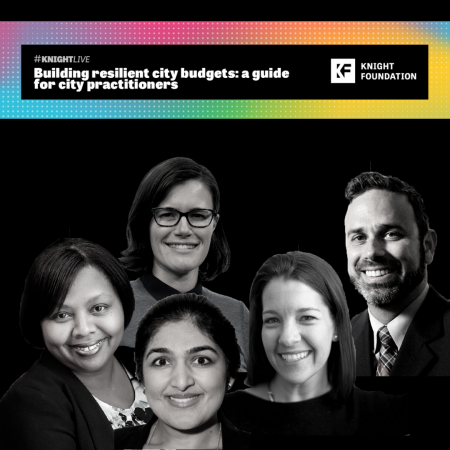 ---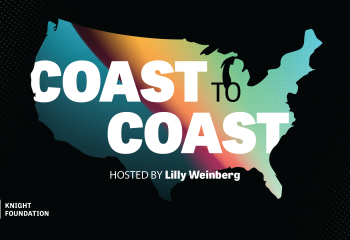 "Coast to Coast" is a weekly Knight Foundation show. Hosted Lilly Weinberg, Knight director in the Community and National Initiatives program, the program will take a weekly deep dive into cities and the important ideas and insights that move them forward.
Coast to Coast