EPISODE 5: MEETING PEOPLE WHERE THEY ARE
The pandemic and accelerating racial justice movement have tested our ability to connect with each other and challenged institutions to serve their communities with greater thoughtfulness. The arts have risen to the challenge, bringing people together and sparking important conversations. How can we design and deliver arts and culture — and experiences of all types — to achieve positive impacts in our communities? What does engaging a community look like amid a pandemic — and what does it mean for the future? On Episode 5 of DISCOVERY, we'll talk with Joy Bailey Bryant, vice president and managing director of Lord Cultural Resources. Together, we'll explore how to effectively engage our communities in creating an equitable future.
Through her role as VP and managing director for Lord Cultural Resources, Joy Bailey-Bryant serves as a specialist in municipal engagement around culture and certified interpretive planner. She works with city officials, institutional leaders, and developers in global municipalities like Chicago, New York, Dhaka, Bangladesh, Dharan and Saudi Arabia to creatively plan cities and bring people to public institutions. She has been an integral part of the development of identity museums where people of color are engaged in telling and interpreting their own story, and she has led the teams for planning on remarkable projects like the National Museum of African American History and Culture in Washington, D.C., the National September 11 Memorial and Museum at the World Trade Center and the Albany Civil Rights Institute in Albany, Georgia. Driven by the engagement philosophy of "meet people where they are," Joy has authored several articles on community engagement. Joy began her cultural career at the Braves Museum at Turner Field and completed her M.A. in Arts Management from American University in Washington, D.C. and her B.Sc. in Public Relations from Florida A&M University in Tallahassee, Florida.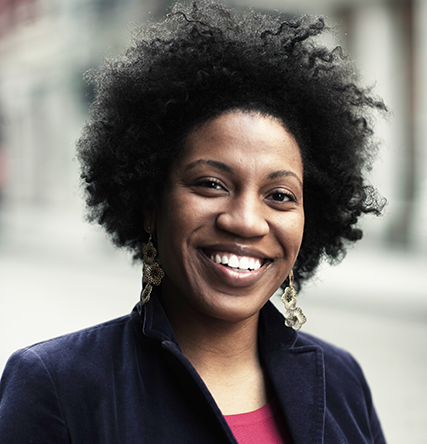 ---