EPISODE 18: WHAT TO EXPECT AFTER THE UNEXPECTED: 2021 PREDICTIONS
With each new year comes a sweeping new sentiment of hope. But will 2021 look any different from 2020? On Episode 18 of "Informed and Engaged", the Knight Foundation partners with the Nieman Journalism Lab and the Nieman Foundation at Harvard University to share 2021 predictions for journalism and informed communities. Host Karen Rundlet, Director/Journalism at Knight Foundation, will talk with guests Joshua Benton, Director of the Nieman Journalism Lab, and Laura Hazard Owen, Editor at the Nieman Journalism Lab, about their predictions for what is to come in 2021 for journalism. How do some of the smartest people working in journalism and digital media imagine the field will change, against the backdrop of a year that delivered a global pandemic, a new U.S. presidential administration, massive protests to right racial injustice, and extreme weather events? Join us for this provocative conversation.
Learn more about the Nieman Journalism Lab.
For a look at the "Predictions for Journalism 2021" from Nieman Lab, now live here.
---
Informed and Engaged Homepage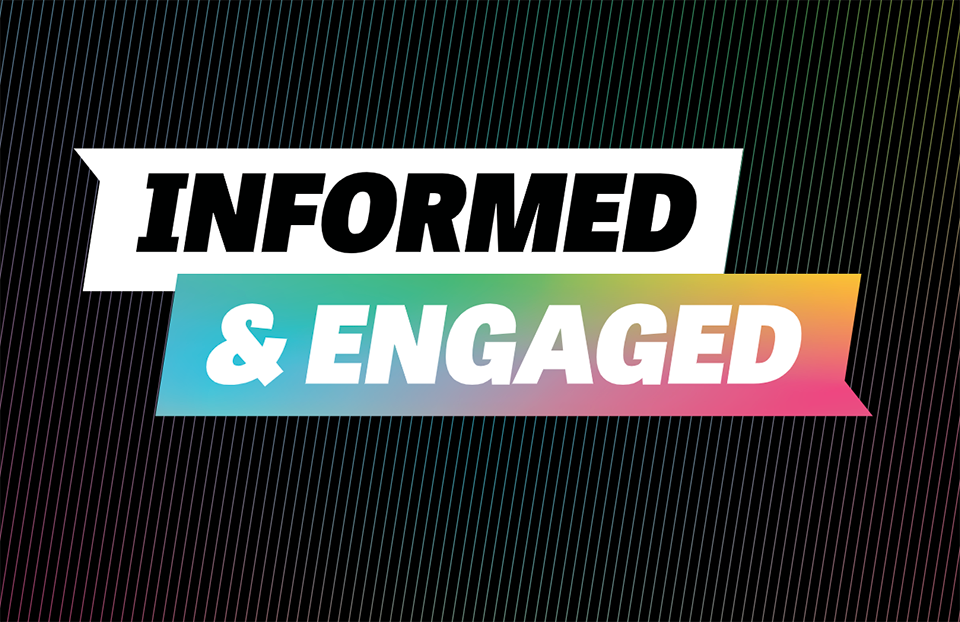 Informed & Engaged is a weekly Knight Foundation show that unpacks the ideas and solutions impacting the changing media landscape. Hosted by the Knight Journalism team
Informed & Engaged