Democracy has always relied on independent journalism to provide citizens with accurate information and to hold the powerful accountable. Yet, several forces pose significant challenges to that effort, including the financial difficulties faced by many news organizations and a broad distrust of news among the public.
Recent trends have offered us reasons to think that we're on the cusp of an upswing – and trust in local news has remained far stronger than in national news. But there's a long road ahead – and we need your help.
Join us at the 2023 Knight Media Forum, the premier annual event for leaders in philanthropy, journalism and technology. Together, we'll learn from leading thinkers and practitioners, and foster efforts to strengthen, scale and sustain informed and engaged communities.
Register for Virtual Attendance, February 22-23
After 13 years, it's still a dream come true for Lisa Ashner Adkins, JD, to serve as president/CEO of Blue Grass Community Foundation (BGCF).
Lisa believes it's a privilege to help build more generous, vibrant, engaged and equitable communities across Kentucky, while having a blast helping individuals and organizations give away their money to do the most good. During Lisa's tenure, the Community Foundation's assets have grown from $30 million to more than $200 million. But she'll be the first to tell you that BGCF measures its success by the charitable dollars invested back into the community, which now total more than $150 million.
Lisa is a collaborator, convenor and leader who focuses on working in partnership with community. New initiatives during Lisa's tenure at BGCF include The GoodGiving Challenge, an annual, online giving campaign for local nonprofits; On the Table, a Knight Foundation national replication effort to foster civic engagement; the Lexington Black Prosperity Initiative, a Black-led racial equity fund; and multiple partnerships with the city of Lexington to create a more walkable, bikeable and people-centered downtown.
Lisa serves as co-chair of Philanthropy Southeast's Community Foundations Committee and has served on the transition team for two Lexington Mayors, Jim Gray and Linda Gorton.
Ashley Alvarado (she/her) is vice president of community engagement and strategic initiatives at Southern California Public Radio (KPCC + LAist). She develops strategies and opportunities to engage new and existing audiences across platforms. Ashley is focused on engagement and source development to diversify sourcing, enrich programming, and grow audience.
She is board president of Journalism That Matters, on the board of the Online News Association, on the board of Greater Public, on the advisory committee of Gather, on the national advisory board of Poynter, and a Table Stakes coach.
In 2019, SCPR won the inaugural Gather Award for engaged journalism portfolio at the Online Journalism Awards. SCPR won the award again in 2020 and 2022.
As Chief Strategy Officer at the Wichita Foundation, Courtney articulates and implements the vision and framework for the Foundation while focusing on effective growth of the organization. She joined the Foundation in 2013 and has served in a variety of capacities, including program management of the Knight Foundation Fund at WF. During her tenure, Courtney designed and executed the agreement of WF's single-largest investment in organizational history, significantly increased discretionary grantmaking, negotiated the first WF impact investment, and, in 2022, worked with Board and staff to redefine the Foundation's mission, vision, values and metrics.
Her past experience includes the Wichita State University Foundation and communication consulting. Courtney has a master's degree in communication and a bachelor's degree in journalism, both from Wichita State University. She was chosen for CFLead's Executive Leadership Institute for VPs in 2021 and the Wichita Business Journal's 20 to Watch in the 2020s.
Sarabeth Berman serves as the Chief Executive Officer of the American Journalism Project, the first venture philanthropy dedicated to local news.
Previously, she was Global Head of Public Affairs at Teach For All, a network of social enterprises in more than 50 countries, where she led communications and marketing, public-sector partnerships, and research and evaluation. Before joining Teach For All, Sarabeth spent seven years in China, where she helped build Teach For China and managed a Chinese contemporary dance company. She was a 2006 Henry Luce Scholar based in Hong Kong.
A graduate of Barnard College, she and her husband, the journalist Evan Osnos, live in Washington, D.C., and have two children. Sarabeth serves on the boards of Capital B and the Mark Morris Dance Group.
Madeleine Bair is the founder of El Tímpano, an award-winning civic media organization that has been described by peers as an "outstanding innovation model" for its work to produce journalism with and for the Bay Area's Latino immigrant communities.
Madeleine has been carrying a microphone in her backpack since she belonged to the Oakland bureau of Children's Express. She has taught radio production to young adults, worked on a morning show at Chicago Public Radio, produced multimedia for Human Rights Watch, and collaborated with media activists from around the world. Her stories have appeared in the Washington Post, the San Francisco Chronicle, Colorlines, and Orion, and broadcast on PRI's The World and Independent Lens.
As second generation publisher of Black Voice News, Paulette is transforming the half century old weekly print outlet into a solutions-oriented data journalism and justice-focused community news organization. As past president of the California News Publishers Association and current board member of the California Press Foundation, she works to strengthen the state's information ecosystem. In 2019 she co-founded Media in Color, a philanthropically funded initiative designed to assist legacy media outlets serving communities of color with digital transformation. She also led an effort to create a guidebook for California-based community foundations, community media, and philanthropy to financially support local journalism.
Paulette is also on the boards of the James Irvine Foundation, American Press Institute, and Inland Empire Community Foundation.
Jim Brady, who joined Knight Foundation in 2021, is a digital media innovator whose experience ranges from leading major brands such as washingtonpost.com and Digital First Media to starting a company that built local news sites in three cities. 
Brady is CEO of Spirited Media,  which developed local news sites Billy Penn in Philadelphia, The Incline in Pittsburgh and Denverite in Denver, which differentiated themselves with a mobile-first approach and a business focus on events and membership — rather than advertising — as core revenue lines, In 2019, Spirited Media sold Denverite to Colorado Public Radio, The Incline to digital startup Whereby.us and Billy Penn to WHYY, Philadelphia's iconic public radio station.
Previously, as editor-in-chief of Digital First Media, Brady was responsible for the strategy and management of the 75 daily newspapers, 292 non-daily publications and 341 online sites owned by Journal Register Company and MediaNews Group. He also built and managed the company's Thunderdome unit, which comprised more than 50 digitally focused journalists charged with providing cutting-edge national content for DFM's local properties. 
During Brady's tenure as executive editor of washingtonpost.com, the site won a national Emmy award for its Hurricane Katrina coverage, a Peabody Award for its "Being a Black Man" series, and numerous other journalism awards. He also ran AOL's news coverage of the 9/11 attacks and 2000 presidential election, and served as ESPN's public editor from 2015-18.
Brady is a past president of the Online News Association, a two-time judge of the Pulitzer Prizes, and currently serves on the boards of the American Press Institute, NewsMedia Alliance, and the National Press Foundation. He is a graduate of American University.
Thomas Brennan is the founder of The War Horse, an award-winning nonprofit newsroom exploring the human impact of military service. He served as an infantryman in Iraq and Afghanistan before studying investigative reporting at Columbia University's Graduate School of Journalism. His reporting has appeared in Vanity Fair, the Center for Investigative Reporting, and on the front page of The New York Times. Thomas is the recipient of two Fourth Estate Awards, three Edward R. Murrow Awards, and the prestigious Robert F. Kennedy Human Rights Journalism Award.
Emma Carrasco is the senior vice president of corporate affairs at NBCUniversal News Group, which is comprised of NBC News, MSNBC and CNBC and through its broadcast and digital platforms reaches more American adults every month than any other news organization. In this role she partners with leaders throughout the organization to drive internal collaboration, such as "Inspiring America: the 2021 Inspiration List," a new annual, cross-brand and cross-platform franchise. She also focuses on engagement opportunities with various constituents and communities of importance to the News Group.
Prior to joining the NBCUniversal News Group, Carrasco was senior vice president and global engagement officer for the National Geographic Society. She and her team played a critical role in liaising with key stakeholders around the world, including foreign delegations and dignitaries, corporations, funders and global program partners. Under her leadership, the National Geographic Explorers Festival was expanded and internationalized, convening changemakers in Washington, D.C., London, Mexico City and Hong Kong.
She previously served as chief marketing officer and senior vice president of audience development for NPR, responsible for all aspects of marketing, branding, communications, events, consumer products, audience services and non-news programming (cultural and music programming, podcasts) to diversify and build audience share. She partnered closely with news leadership, journalists and member stations across the country on audience development and acquisition strategies, including the launch of the live events practice NPR Presents.
Over the years, Carrasco has also contributed her skills to República/Havas, Nortel Networks, McDonald's, Univision and Fleishman-Hillard.
She serves on the board of Toast Ale, a social enterprise that tackles food waste by turning surplus bread into beer.
Carrasco holds a B.A. in communication and media studies from Loyola Marymount University.
John Celestand serves as the Program Director for the Knight x LMA BloomLab, a $3.2 million initiative funded by the Knight Foundation and managed by Local Media Association (LMA) to help drive sustainability for 26 Black-owned local media organizations through technology. Mr. Celestand is responsible for organizing and managing the Lab and its activities, working with the participants, the rest of the LMA team, independent consultants, industry R&D partners and various service providers.
Before joining LMA, John was the Director of Engagement at the Corporation for Public Broadcasting in Washington, DC where he oversaw community engagement initiatives and led multiple cohorts of public media stations participating in grant-funded programs.
John was a member of the 2000 Los Angeles Lakers NBA Championship team playing alongside the late great Kobe Bryant and Shaquille O'Neal He also spent six years in Europe playing for some of the most well-known teams in France, Italy, and Germany. After his playing career ended, John spent several years working as a sports broadcaster for various media organizations including ESPN Regional Television, Sportsnet New York and Comcast Sportsnet Philadelphia. He also served as a columnist for SNY and wrote feature articles for the Big East Conference.
For the past six years, Lisa Gale, Ph.D., has served as Chief Program Officer at StoryCorps.  Lisa is a researcher and social worker by training who has worked for more than 30 years in adult literacy education, workforce and community development, and in social media.  She holds a BBA in marketing and consumer research from Baruch College, a master's degree in social work from the Hunter College School of Social Work and a Ph.D. from the Graduate Center of the City University of New York.
Larry Hogan is not a career politician. As a lifelong Marylander and small business owner who was fed up with sky-high taxes, politics as usual, and decades of one-party rule, he started Change Maryland, the largest non-partisan grassroots citizen organization in state history.
In 2014, out-numbered in party registration by more than 2-1, and outspent by more than 5-1, Larry Hogan pulled off the biggest upset in America on election night, becoming only the second Republican Governor elected in Maryland in 50 years.
Once in office, Governor Hogan quickly became an example of leadership for the nation, accomplishing what many believed was no longer possible: bipartisan, common sense solutions.
As Governor, Larry Hogan cut taxes for eight years in a row by $4.7 billion, including the largest tax cuts in state history. Overall, after inheriting a $5.1 billion structural budget deficit, the governor left office with a record $5.5 billion in reserves—a more than $10 billion swing. Under his leadership, Maryland produced the greatest economic turnaround in America, going from 49th out of 50 states to number six. He restored peace and order to Baltimore City during the riots of 2015, reduced the cost of health care premiums by over 30%, made historic investments in education, transportation infrastructure, and protecting the environment, and was the only Republican Governor in the country to overturn a Democratic gerrymandered map. He even achieved all this while overcoming a personal battle against cancer.
After four years of economic success and bipartisan progress in one of the bluest states in America, Governor Hogan was overwhelmingly re-elected to a second term in 2018, making him only the second Republican to do so in the entire history of the state.
When COVID struck the United States in 2020, Governor Hogan led the nation's governors through this crisis as Chairman of the National Governors Association. In Maryland, the governor's decisive and balanced leadership helped save countless lives and livelihoods.
Regardless of party affiliation, Marylanders agree: Governor Hogan delivered results for his state. As Governor Hogan left office, polling consistently showed an overwhelming majority of all Republicans, Democrats and Independents—nearly 80% of all Marylanders—approve of the job he did, the highest of any governor in Maryland history and one of the highest of any governor in the nation.
He is the former publisher of The Miami Herald and El Nuevo Herald. During his tenure, the Miami Herald won three Pulitzer Prizes and El Nuevo Herald won Spain's Ortega y Gasset Prize for excellence in journalism.
He graduated from Wesleyan University and the University of Pennsylvania Law School. Between college and law school, he served in the Peace Corps in Venezuela's Amazon Territory and was the Peace Corps Programming and Training Officer in Colombia, based in Bogotá. After law school, he practiced law in Hartford, Connecticut, until he joined the Hartford Courant, then Newsday in New York, before moving to Miami.
Ibargüen is a member of the boards of the Paley Center for Media and the National Museum of the American Latino, and formerly the Lincoln Center for the Performing Arts, Wesleyan University, Smith College, the Council on Foreign Relations, the Committee to Protect Journalists, and ProPublica, as well as the Secretary of State's Foreign Affairs Policy Board and the Citizen Advisory Committee of the Public Company Accounting Oversight Board.
Ibargüen served on the boards of American Airlines, PepsiCo, AOL and Norwegian Cruise Lines. He is a former board chair of PBS, the Newseum and the World Wide Web Foundation, founded by web inventor Sir Tim Berners­-Lee to promote a free and universal web.
Ibargüen is a fellow of the American Academy of Arts & Sciences and a member of the American Philosophical Society and the Council on Foreign Relations. For his work to protect journalists in Latin America, Ibargüen received a Maria Moors Cabot citation from Columbia University. He has been awarded honorary degrees by several universities, including Wesleyan University, The George Washington University and the University of Miami.
Kelly Jin is Vice President for Community and National Initiatives at the Knight Foundation, where she leads a team of 20 in eight offices across the country, a $150M active grant portfolio, and $30M in annual grant-making. The Community and National Initiatives team invests in the future of more engaged and informed 26 Knight cities, with investment strategies including downtown and neighborhood revitalization, smart cities, public spaces, and economic opportunity.
Kelly most recently served as Chief Analytics Officer for the City of New York and Director of the Mayor's Office of Data Analytics. Her New York City team focused on delivering insights for a more equitable and efficient city. Her office launched the NYC Recovery Data Partnership, a first-of-its-kind effort for community, non-profit, and private organizations to share data with the City to aid in COVID-19 response and recovery efforts.
Previously, she was a director at the Laura and John Arnold Foundation and worked in the White House Office of Science and Technology Policy, where she advised the chief technology officer and chief data scientist of the United States. She built and co-led the City of Boston's analytics team, working alongside front-line workers to gain a deeper understanding of how to collect data to make informed decisions and recommendations.
Kelly speaks nationally on using data and technology to responsibly improve governments and organizations. Her teams and projects have been featured in Wall Street Journal, Forbes, The Economist, New York Times, PBS NewsHour, Wired, City & State, and Governing. Kelly holds a degree in economics from the University of Pennsylvania and is a trustee of the Phillip and Patricia Frost Museum of Science.
Michele Jolin is the CEO and Co-Founder for Results for America. She is also a Senior Fellow at the Center for American Progress. Earlier in her career, Michele was appointed in 2010 to be a Member of President Barack Obama's White House Council for Community Solutions. She additionally served as a Senior Advisor for Social Innovation at the White House under President Obama, where she designed and launched the first Social Innovation Fund. Prior to that she was a member of President Obama's Presidential Transition Team, where she helped create the White House Office of Social Innovation and Civic Participation and the new Obama Administration's social innovation policy agenda. Before joining the White House, Michele led the Presidential Transition Project at the Center for American Progress and co-edited the book Change for America: A Progressive Blueprint for the 44th President.
Catherine Kelly is the Executive Director and Founding Editor of BridgeDetroit, a nonprofit newsroom founded on a belief that Detroit's 700,000 residents deserve a transparent, innovative and diversely staffed newsroom. The media outlet serves as a vital news and civic information source for the city's residents.
Susan King is the John Thomas Kerr Distinguished Professor and served as the school's dean from Jan. 1, 2012, until Dec. 31, 2021. Under her leadership, the school revitalized the undergraduate education curriculum to respond to the digital and visual demands of the communication business, centralized and strengthened student services, and built the Curtis Media Center, a state-of-the-art learning environment utilizing the latest technology. During her tenure, the school also surpassed the school's campaign fundraising goal of $75 million.
King received the prestigious Scripps Howard Administrator of the Year Award in 2020.
King's professional career has spanned the school's two major disciplines — journalism and strategic communication.
After starting her broadcast journalism career in Buffalo, New York, she spent more than 20 years in Washington, D.C., as an anchor and reporter covering politics, including serving as a White House correspondent for ABC News. She also reported for CBS, NBC and CNN, and hosted the "Diane Rehm Show" and "Talk of the Nation" for NPR.
King was confirmed by the Senate twice during her five-year career in government during the Clinton administration. She was a presidential appointee in the U.S. Department of Labor, where she served as the assistant secretary for public affairs, as well as the executive director of the Family and Medical Leave Commission. She also led public affairs for a short period at the U.S. Department of Housing and Urban Development.
In 1999, King joined Carnegie Corporation of New York as vice president for external affairs, leading communications. She launched and led the Carnegie-Knight Initiative on the Future of Journalism Education in collaboration with the John S. and James L. Knight Foundation. The initiative supported 12 premier U.S. journalism schools, including UNC, in their re-invention strategies. King helped establish the Carnegie Medal of Philanthropy awarded by the Carnegie Family of Institutions and led the corporation's 100th year celebration.
King serves on numerous boards, including BBC Media Action, WUNC Public Radio, Carnegie Council on Ethics and International Affairs, Carolina Beacon and the Leadership Roundtable. Previously, she served on the boards of BBC Media Action and her alma mater, Fairfield University. She is a founder of the International Women's Media Foundation and was recognized with the IWMF's Lifetime Achievement Award in 2019. King received the DeWitt Carter Reddick Award for Communication Excellence from the Moody College of Communication in 2015 and was inducted into The Buffalo Broadcasters Hall of Fame in 2014. King was awarded the Earle Gluck Distinguished Service Award by the North Carolina Association of Broadcasters in 2018.
David D. Kurpius joined the Missouri School of Journalism as dean in 2015, pairing a focus on strategic innovation and growth with the School's famed Missouri Method of hands-on learning.
Beginning in 2016, Dean Kurpius implemented an ongoing strategic planning process to engage faculty, staff, students, alumni and industry leaders and chart the next century of work for the School. This resulted in a future-focused and student-centered curriculum with increased student graduation and success rates, improved newsroom structures, more local journalism coverage, and broad growth in diversity, equity and inclusion.
Since starting his career as a local television reporter, improving local journalism in service to democratic life is at the core of Kurpius' work. His research and leadership continually emphasize this effort. Kurpius actively engages the School's Reynolds Journalism Institute (RJI) to improve local coverage. He oversees the School's six professional newsrooms — KOMU-TV (NBC), The Columbia Missourian newspaper, Vox Magazine, KBIA-FM (NPR), Missouri Business Alert, and the Missouri News Network (statehouse bureau) — that are at the center of this effort.
Kurpius also increased the School's impact in Missouri outside of its professional newsrooms, expanding partnerships with the Missouri Press Association and the Missouri Broadcasters Association to share statehouse coverage with more than 100 Missouri news organizations.
Marc Lavallee joined Knight Foundation in May 2022.
He is the director of technology product and strategy for the journalism program. Marc brings more than two decades of experience as a software developer and technology executive in the journalism industry to this role.
Prior to joining Knight, Marc worked at The New York Times for over a decade, where he led cross-functional teams of developers, designers and product strategists in the newsroom and on the business side. In 2016, Marc launched a new research and development unit focused on applying emerging technologies like machine learning and 5G in the service of journalism.
Previously, he was a software developer and technology architect at various news organizations, including NPR, the Washington Post, the Boston Globe and National Journal.
Duc Luu joined Knight Foundation in January 2022. He is the director of sustainability initiatives of the Journalism Program. 
Duc is a business development and operational leader with more than a decade of experience across media and research organizations. Prior to joining Knight, he was publisher and chief revenue officer for Washington City Paper, a local news leader for the Washington, D.C. area. 
He has also served in business development and new product innovation roles at The Economist and Foreign Policy magazine. 
Eric Marsh, Sr. is the Community Outreach Organizer for WHYY and manages the daily operation of N.I.C.E. (News & Information Community Exchange), a mutual-aid journalism collaborative that organizes, supports, and develops hyper-local, grassroots content creators who provide news and information content to underserved communities across the Delaware Valley.
Sonny Messiah-Jiles is the CEO and Publisher of the Defender Network, Houston's leading Black Information Source. The network includes the Defender newspaper, the website www.defendernetwork.com and social media platforms. She has been at the helm of the company since 1981 when she purchased the newspaper at age 27.
Messiah Jiles is a founding member of Word-in-Black, a consortium of 10 African American media companies. She is currently a board member of the Local Media Association. She has held the position of chairperson of the National Newspaper Publishers Association (The Black Press of America), a federation of African-American newspapers across the country and recently was Vice Chair of the NNPA Fund. She also served as the National Alumni Chair for the Houston Alumni Organization (University of Houston). Currently, Messiah-Jiles serves as Vice President and Director of Grand Slam, a marketing/investment consulting firm and formerly served on the advisory board of KIPP Houston. Her professional activities include being the first African-American female board member of the Greater Houston Partnership, and she currently serves on the executive committee of M.D. Anderson Board of Visitors. She has served on the Advisory Board of J.P. Morgan Chase-Houston, United Way of the Texas Gulf Coast, Center for Houston's Future, NAACP-Houston, JobPlus, Hester House, March of Dimes Texas Gulf Coast Chapter, American Diabetes Association, and American Leadership Forum.
Messiah-Jiles received an undergraduate degree from the University of Houston and did postgraduate work at Texas Southern University and Rice University.
Prior to purchasing the Defender, Sonny worked as a radio news reporter, a television talk show host, and an advertising account executive at the Houston Chronicle and Majic 102-KMJQ.
Messiah-Jiles is married to Jodie Lee Jiles, who works in commercial real estate. They have two sons, Jodie and Clyde. She is a native of McNair/Baytown, Texas.
Karen Michel is President and CEO of IndiJ Public Media, a nonprofit news organization that covers the Indigenous world through a digital news site and a weekday newscast. Based in Wisconsin, Karen leads the business operations of the company, which owns ICT (formerly Indian Country Today), located in Phoenix, Arizona. Previously she served as publisher and editor of Madison Magazine and is a past board president of the Wisconsin Center for Investigative Journalism. She is a former executive editor of The Daily Advertiser in Lafayette, Louisiana, and a former assistant managing editor of the Green Bay Press-Gazette. Karen started in newspapers at the La Crosse Tribune in Wisconsin and later became a staff writer for The Dallas Morning News. She has written extensively about Native American issues as a freelancer and was a columnist for The New York Times Syndicate. She is a past president of the Native American Journalists Association, the president of the IndiJ Public Media Board of Directors and a member of the Friends Board of PBS Wisconsin. She has a master's degree in journalism from Marquette University and will receive an honorary doctorate from Marquette on Feb. 9, 2023.
Lila Mills is the founding editor-in-chief of Signal Cleveland, the Ohio Local News Initiative's Cleveland newsroom. Lila, who has experience in community building and journalism, led the launch of Cleveland Documenters in 2020. Cleveland Documenters trains and pays Greater Clevelanders to document local government meetings. More than 600 residents are part of Cleveland Documenters and their work fuels the Signal Cleveland newsroom.
Formerly associate director at Neighborhood Connections, a Cleveland-based organization that has done groundbreaking work building community networks, Lila also has been a newspaper reporter, a student-journalism advisor and a freelance news producer. Born and raised on the southeast side of Cleveland, Lila is a first-generation college graduate with degrees from Columbia University.
La June Montgomery Tabron is president and CEO of the W.K. Kellogg Foundation in Battle Creek, Michigan, one of the largest private foundations in the United States. Since joining the Kellogg Foundation in 1987, Tabron has risen to become the organization's first woman and first African American chief executive, leading work to support thriving children, working families and equitable communities.
Currently, Tabron serves on the Kellogg Company board and chairs the W.K. Kellogg Foundation Trust. She also serves on other boards, including Battle Creek Community Health Partners, Bronson Healthcare Group, the Michigan Economic Development Corporation (MEDC), and the Teachers Insurance and Annuity Association of America-College Retirement Equities Fund (TIAA).
Tabron holds a bachelor's degree in business administration from the University of Michigan and a master's degree in business administration from Northwestern University Kellogg Graduate School of Management. She received honorary doctorates from Grand Valley State University, Ithaca College, Marygrove College and Union Institute & University. She is a certified public accountant. In 2020, Tabron was named the recipient of the Bynum Tudor Fellowship at Kellogg College in Oxford, England. The Joint Center for Political and Economic Studies awarded Tabron the Louis E. Martin Great American Award, the organization's highest honor, in 2022.
Jill Ozarski is an expert on land and water conservation and joined the Walton Family Foundation in 2016. In that role she works with grantee partners across the seven-state Colorado River region to conserve water, restore watersheds, and leverage public funding. Prior to joining the Foundation, she served as the Senior Natural Resources Policy Advisor to U.S. Senator Mark Udall and held other leadership and policy positions with NGOs. She is a 2015 Fulbright-Ian Axford Fellow in Public Policy where she worked in New Zealand to advance public-private partnerships. She is a graduate of Southampton College (B.S.) and Duke University, where she earned a Master of Public Policy and Master of Environmental Management. Her passion is finding community-driven collaborative solutions to the increasingly complex demands facing people and nature.
In her personal time, she represents Congressional District 1 on the Colorado Recreational Trails Committee and the Colorado Conservation Easement Oversight Commission, and chairs the stateside Land and Water Conservation Fund subcommittee. She lives in Denver with her husband and two young children, and spends her free time hiking, cycling, and cross-country skiing with her family.
Emily Ramshaw is the CEO and co-founder of The 19th*, the nation's first independent nonprofit newsroom at the intersection of gender, politics and policy. The 19th* aims to elevate the voices of women and LGBTQ+ people — particularly those left at the margins of American media — with free-to-consume and free-to-republish daily journalism, newsletters and live events. 
Prior to The 19th, Ramshaw was editor-in-chief of The Texas Tribune, an award-winning local news startup and the largest statehouse news operation in the nation. She is on the board of the Pulitzer Prize, where she is serving a nine-year term. In 2020, Ramshaw was named to Fortune's "40 Under 40" list. 
Ramshaw started her career at The Dallas Morning News, where she broke national stories about sexual abuse inside Texas' youth lock-ups, reported from inside a West Texas polygamist compound and uncovered "fight clubs" at state institutions for people with disabilities.
A native of Washington, D.C., Ramshaw graduated from Northwestern University in 2003 with dual degrees in journalism and American history. She lives in Austin with her filmmaker husband, their spunky and spectacular 7-year-old daughter, and a one-eyed wonder dog.
Federal Communications Commission Chairwoman Jessica Rosenworcel believes that the future belongs to the connected. She works to promote greater opportunity, accessibility, and affordability in our communications services in order to ensure that all Americans get a fair shot at 21st century success. She believes strong communications markets can foster economic growth and security, enhance digital age opportunity, and enrich our civic life.
From fighting to protect net neutrality to ensuring access to the internet for students caught in the Homework Gap, Jessica has been a consistent champion for connecting all. She is a leader in spectrum policy, developing new ways to support wireless services from Wi-Fi to video and the internet of things. She also is responsible for developing policies to help expand the reach of broadband to schools, libraries, hospitals, and households across the country.
Named as one of POLITICO's 50 Politicos to Watch and profiled by InStyle Magazine in a series celebrating "women who show up, speak up and get things done," Jessica brings over two decades of communications policy experience and public service to the FCC. Prior to joining the agency, she served as Senior Communications Counsel for the United States Senate Committee on Commerce, Science, and Transportation, under the leadership of Senator John D. Rockefeller IV and Senator Daniel Inouye. Before entering public service, Jessica practiced communications law in Washington, DC.
She is a native of Hartford, Connecticut. She is a graduate of Wesleyan University and New York University School of Law. She lives in Washington, DC with her husband and two children.
Karen Rundlet joined Knight Foundation in November 2015.
She is a director in the Journalism Program. Rundlet works to identify methods, models, programs and projects that will lead to a financially sustainable future for local news, as well as prepare leaders who will manage, partner and serve diverse, digital teams and audiences. Her portfolio includes grantees such as City Bureau, NewsMatch, Sahan Journal, and Solutions Journalism Network.
Before entering the field of philanthropy, Rundlet worked as a journalist/manager at the Miami Herald, where she built the newsroom's first-ever video studio and led initiatives to make video integral to the MiamiHerald.com audience experience.
She also produced business reports for various public radio newsrooms, including WLRN/Miami Herald News and American Public Media's "Marketplace."
Rundlet spent the first part of her career working as a television news producer in Miami, Atlanta and New York City.
She earned a bachelor of arts degree from Georgetown University and was a Maynard Institute fellow.
Most recently, she served on the board of the Lyric Theater in Overtown and is currently an Ambassador for Black Art at the Perez Art Museum Miami.
Darren Walker is president of the Ford Foundation, a $16 billion international social justice philanthropy with offices in the United States and ten regions around the globe. He chaired the philanthropy committee that brought a resolution to the city of Detroit's historic bankruptcy. Under his leadership, the Ford Foundation became the first non-profit in US history to issue a $1 billion desi/gnated social bond in US capital markets for proceeds to strengthen and stabilize non-profit organizations in the wake of COVID-19.
Before joining Ford, Darren was vice president at the Rockefeller Foundation, overseeing global and domestic programs including the Rebuild New Orleans initiative after Hurricane Katrina. In the 1990s, as COO of the Abyssinian Development Corporation—Harlem's largest community development organization—he led a comprehensive revitalization strategy, including building over 1,000 units of affordable housing and the first major commercial development in Harlem since the 1960s. Earlier, he had a decade-long career in international law and finance at Cleary Gottlieb Steen & Hamilton and UBS.
Darren co-chairs New York City's Mayoral Advisory Commission on City Art, Monuments, and Markers, and serves on The Independent Commission on New York City Criminal Justice and Incarceration Reform and the UN International Labour Organization Global Commission on the Future of Work. He co-founded both the US Impact Investing Alliance and the Presidents' Council on Disability Inclusion in Philanthropy and is a founding member of the Board Diversity Action Alliance. He serves on many boards, including Lincoln Center for the Performing Arts, the National Gallery of Art, Carnegie Hall, the High Line, the Committee to Protect Journalists, and the Smithsonian National Museum of African American History & Culture. In the summer of 2020, he was appointed to the boards of Block, Inc. and Ralph Lauren. He is a member of the Council on Foreign Relations, the American Academy of Arts and Sciences, the American Philosophical Society and is the recipient of 16 honorary degrees and university awards, including Harvard University's W.E.B. Du Bois Medal. In 2022, he was awarded commander of France's Order of Arts and Letters, the nation's highest cultural honor, for his work as a benefactor of the arts. He was also appointed by Her Majesty, Queen Elizabeth II to the Order of the British Empire for services to UK/US relations.
Educated exclusively in public schools, Darren was a member of the first class of Head Start in 1965 and received his bachelor's and law degrees from The University of Texas at Austin, which in 2009 recognized him with its Distinguished Alumnus Award—its highest alumni honor. He has been included on numerous leadership lists, including TIME's annual 100 Most Influential People in the World, Rolling Stone's 25 People Shaping the Future, Fast Company's Most Creative People in Business, Ebony's Power 100, and Out magazine's Power 50. Most recently, Darren was named Wall Street Journal's 2020 Philanthropy Innovator.
Lilly Weinberg joined Knight Foundation in August 2012. She is the senior director with the Community and National Initiatives, managing Knight's $140 million investment in 18 small to midsize Knight communities.
Weinberg graduated from the Harvard Kennedy School and the MIT Sloan School of Management, where she concurrently earned master's degrees in public administration and business administration. While attending graduate school, she worked with the Boston Redevelopment Authority and the New York City Economic Development Corp., in both cases creating strategies to promote economic development, entrepreneurship and business growth. She also worked with CVS Caremark on successfully developing new marketing and digital strategies.
Prior to entering graduate school, Weinberg worked with the Connected by 25 Institute, where she specialized in simplifying complicated foster care policies and implementing them.
Weinberg earned a bachelor's degree in economics and environmental studies from Emory University, which allowed her to study and research sustainable development in Botswana, Namibia, Peru, and Turks and Caicos.
She is a graduate of the Leadership Miami class and was a fellow of New Leaders Council. She then served as the executive director and on the advisory committee for the New Leaders Council Miami Chapter until 2016. In 2018, she was chosen to participate in the Leadership Florida Connect Program and Miami's Young American Leadership Program at Harvard Business School. She also serves on the Board of Directors for the International Downtown Association and The Friends of the Underline, a proposed 10-mile linear park and urban trail under the Miami-Dade Metrorail.
Mary Margaret White is the CEO of Mississippi Today, the state's flagship nonprofit newsroom whose accountability reporting on Mississippi politics and policy has created impact ranging from the changing of the state flag to the exposure of the largest embezzlement of public funds in state history. One of the organization's very first hires, Mary Margaret oversees the whole business operation, with a special focus on donor cultivation and philanthropy, and has been integral in the planning and execution of the Deep South Today expansion.
She is a 2021 graduate of the Sulzberger Executive Leadership Program at Columbia University and a 2020 fellow of the Online News Association's Women's Leadership Accelerator. Mary Margaret holds a bachelor's degree in journalism from the University of Mississippi and a master's degree in Southern Studies from the Center for the Study of Southern Culture. A lifelong Mississippian, she lives in Jackson with her husband and two daughters.
Kinsey Wilson is the founder and head of Newspack, a technology startup funded by the Google News Initiative and WordPress.com designed to help digital news organizations find a path to financial sustainability. To date, more than 200 sites have launched on the platform. Kinsey has worked at the intersection of journalism, business and technology for more than two decades. He held top editorial and business positions at The New York Times, NPR and USA TODAY and played a key role in the digital transformation of their businesses, including innovations such as NPR One and The Times breakout podcast, The Daily. He was also closely involved in the development of The Times' 2015 strategic manifesto, Our Path Forward, which set the stage for its gains in subscribers and digital revenue. Wilson is on the board of the Institute for Nonprofit News, the board of visitors for the Knight Journalism Fellowship at Stanford University and the board of directors of the Berkshire Eagle. He also serves as advisor to Hark Audio, a podcast listening startup. He was an early leader of the Online News Association and lives in Cambridge, MA.
Richard is the Founder and Executive Director of CivicLex, a civic health and media organization that works in Fayette County, Kentucky, to transform the relationship between residents and their local government and rebuild faith in local democracy. He is also a founding Steering Committee member and steward of the Kentucky Rural-Urban Exchange, bringing together rural and urban communities in Kentucky to understand their interdependence.
María Inés Zamudio is an award-winning investigative journalist. Prior to joining CPI, Zamudio was a radio reporter covering racial inequalities for WBEZ, the Chicago NPR station. Her coverage of the city's water affordability crisis led to a moratorium on water shutoffs, the creation of a city-wide program to help low-income homeowners, and a state-funded $42 million water emergency assistance program for residents who can't afford their water and sewer bills.
Zamudio has spent the last decade investigating racial inequalities and the policies behind them. Her coverage has received multiple awards, including the National Press Foundation's Poverty and Inequality award, Edward R. Murrow Award, The Studs Terkel Award, which recognizes excellent coverage of Chicago's diverse communities.
In 2015, Zamudio and a team of reporters from NPR's Latino USA received a Peabody National Award for their coverage of Central American migrants. Zamudio's story was reported from the Mexico-Guatemala border and it focused on the danger women Central American women face while traveling through Mexico as they try to reach the United States.
Zamudio has also led efforts to increase the number of journalists of color in the industry. In 2020, Zamudio co-created a first-of-its-kind FOIA mentorship program to support Chicago journalists of color working on projects using public records.
Note: Breakout sessions are in-person only
Wednesday, Feb. 22, 2023
9:00 a.m. EST – 9:15 a.m. EST || Welcome (Virtual/In-Person)
Knight leadership opens the 16th annual Knight Media Forum, the premiere event for leaders in philanthropy, journalism and technology to put forward new ideas and exchange diverse perspectives.

Alberto Ibargüen, Knight Foundation
Kelly Jin, Knight Foundation
9:15 a.m. EST – 10:15 a.m. EST || Knight x LMA Bloom Lab: The Power of Collaboration (Virtual/In-Person)
Participants in the Knight x LMA Bloom Lab, a groundbreaking partnership between the nation's leading Black news publishers, will discuss how they're working together to reinvent their iconic publications from a financial, technical and editorial perspective.

Speakers: Paulette Brown-Hinds, Black Voice News, Sonny Messiah Jiles, Defender Media Group
Moderator: John Celestand, Knight x LMA BloomLab,
10:15 a.m. EST – 11:15 a.m. EST || Racial Healing and the Media (Virtual/In-Person)
W.K. Kellogg Foundation and NBCUniversal explore their yearlong media partnership to promote dialogue around racial equity and advance racial healing.

Speakers: Emma Carrasco, NBCUniversal News Group, La June Montgomery Tabron, W.K. Kellogg Foundation
Moderator: Kelly Jin, Knight Foundation
11:25 a.m. EST – 12:25 p.m. EST || Breakout sessions (In-Person)
Funding Journalism 101: Make the Case for Support
When talking with funders, how do news organizations and entrepreneurs make the best case for supporting journalism? And how can funders be better partners with grantees?

Speakers: Andrea Hart, MLK50, Jill Ozarski, Walton Family Foundation
Moderator: Karen Rundlet, Knight Foundation

Partnering with the Public to Keep Communities Informed
As readers provide more revenue for news outlets, publishers are pushed to find new ways to engage them as sources and stakeholders of news content. Learn how some of the smartest thinkers in this space are approaching this challenge as a business opportunity.

Speakers: Madeleine Bair, El Timpano, Eric Marsh, WHYY/NICE
Moderator: Ashley Alvarado, Southern California Public Radio (KPCC + LAist)

The 2024 Election: Local News Organizations and New Approaches to Political Coverage
Traditional horse-race coverage of elections has been under fire for years, but newsrooms will have another chance to rethink how they cover elections soon. Learn about some of the new approaches and platforms.

Speakers: Sergio Bustos, WLRN, Grant Lally, North Shore Leader
Moderator: Emily Ramshaw, the 19th*

Reaching Underserved Audiences: Effective Approaches
From war veterans to indigenous populations, underserved audiences are widely dispersed geographically and ideologically and can be better served with diversified news rooms. Hear from news leaders and journalists successfully addressing this challenge.

Speakers: Thomas Brennan, The War Horse, Dave Kurpius, University of Missouri, Karen Lincoln Michel, Indian Country Today
Moderator: Duc Luu, Knight Foundation

How New Technologies Power Newsrooms, Reporting and Community Engagement
Technology was once viewed as a distraction by most newsrooms. But times have changed, and many are now experimenting with new tools and platforms to aid their reporting and community engagement.

Speakers: Alexis Madrigal, KQED, Lisa Gibbs, The Associated Press
Moderator: Marc Lavallee, Knight Foundation

How Newsrooms Can Tap Into Existing Legal Resources to Support Their Work
Legal support can often be unaffordable for small publishers but that support often allows impactful stories to be published and can keeps legally embattled publishers in business. Thankfully, there are now legal options for smaller newsrooms looking to make a difference.

Speakers: Bruce Brown, Reporters Committee for Freedom of the Press, David Bralow, Lawyers for Reporters
Moderator: Nabiha Syed, The Markup

Radical Engagement Embedded in Local News and Information: A Case Study
Leaders from Lexington, Kentucky talk about how CivicLex embedded an engagement process into local news and information to help with community decision-making.

Facilitators: Lisa Adkins, Blue Grass Community Foundation, Richard Young, CivicLex

StoryCorps: How the Organization's One Small Step Program Bridges Political Divides
StoryCorps' One Small Step program is partnering with community foundations to help foster dialogue between those from different parts of the political spectrum. Hear how this program is doing in its fight against political polarization and isolation.

Speakers: Courtney Bengtson, Wichita Foundation, Lisa Gale, StoryCorps
1:00 p.m. EST –1:45 p.m. EST || The Key to Scaling News Start-Ups (Virtual/In-Person)
The ambitious American Journalism Project, launched three years ago, discusses its transforming business model which strengthens local news.

Sarabeth Berman, American Journalism Project, Lila Mills, Signal Cleveland, Mary Margaret White, Mississippi Today
2:45 p.m. EST – 3:45 p.m. EST || The Big Picture: Where Local Journalism Now Stands (Virtual/In-Person)
The past few years have seen positive trends in local media – including increased diversity inside and atop newsrooms, significant revenue gains across the nonprofit sector and the creation of smart shared infrastructure – but the journalism business is far from out of the woods. In this rapid-fire session, we'll explore the current state of the local media playing field.

Speakers: Sue Cross, Institute for Nonprofit News (INN), Kinsey Wilson, Newspack at Automattic, Graciela Mochkofsky, Craig Newmark Graduate School of Journalism
Moderator: Jim Brady, Knight Foundation
3:45 p.m. EST – 4:30 p.m. EST || TBD Session (Virtual/In-Person)
4:35 p.m. EST –5:30 p.m. EST || Follow the Money: Community Investments and Accountability Journalism (Virtual/In-Person)
As local news staffs have shrunk, so has the coverage of local infrastructure. Hear how nonprofit news sites are stepping into that breach in Detroit and in Lexington, KY.

Lisa Adkins, Blue Grass Community Foundation, Michele Jolin, Results for America, Catherine Kelly, Bridge Detroit, María Inés Zamudio, Center for Public Integrity
Thursday, Feb. 23, 2023
9:00 a.m. EST – 9:15 a.m. EST || Welcome (Virtual/In-Person)
As we begin the last day of Knight Media Forum, we commit to strengthening local news and ensuring communities across America are informed and engaged.

Jim Brady, Knight Foundation
9:00 a.m. EST – 9:15 a.m. EST || Are We Really That Polarized? (Virtual/In-Person)
As we begin the last day of Knight Media Forum, we commit to strengthening local news and ensuring communities across America are informed and engaged. Today, Republicans and Democrats appear more divided along ideological lines than at any point in recent memory, but those sentiments are not shared by all – or maybe even most – Americans. Many sit idly on the edges of the political playing field, relatively distant and disengaged. In this session, two civic leaders discuss ways to repair this misalignment and what the consequences could be for America if we don't.

The Honorable Larry Hogan, former Governor of Maryland, Darren Walker, Ford Foundation
Moderator: Susan King, University of North Carolina
10:15 a.m. EST – 11:30 a.m. EST || Breakout Sessions (In-Person)
12:15 p.m. EST – 1:30 p.m. EST || The Future Belongs to the Connected (Virtual/In-Person)
The internet has all but become a public utility, so today's choices on communications infrastructure and access will shape the country's future growth and success. Hear from the woman leading that effort on behalf of the U.S.

Jessica Rosenworcel, FCC
1:30–2:15 p.m. EST || Closing Remarks (Virtual/In-Person)
While challenges remain in the local news ecosystems around the country as they shift from legacy and corporate ownership to nonprofit, independent and local ownership, we've seen many reasons to be optimistic.

Alberto Ibargüen, Knight Foundation


---
Previous Knight Media Forums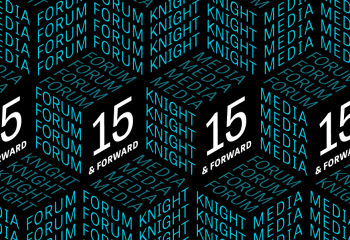 episode
On Feb. 22-24, the 15th Annual Knight Media Forum (KMF), examined current trends impacting our democracy. Top thought leaders in philanthropy, journalism, education, tech, and policy shared their insights and answered your questions about the hot topics across communities and the nation. KMF is the premiere event for leaders across these sectors to put forward […]
January 11, 2022
Knight Media Forum 2022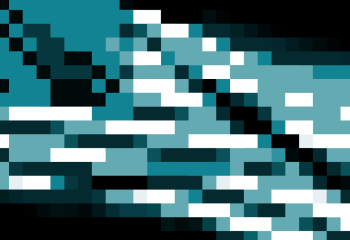 episode
Click here to quickly browse all videos from the forum. The Knight Media Forum is the premier gathering of leaders in philanthropy, journalism and technology working to strengthen local news, communities and democracy. The 2020 election and the pandemic have accelerated the polarization of the media in the United States, hardening Americans into two information […]
February 4, 2021
Knight Media Forum 2021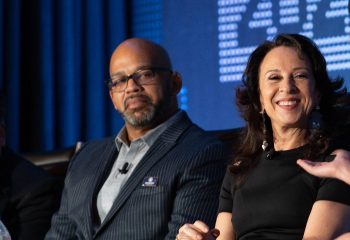 episode
Watch video coverage of the 2020 conference, or read the recap. The Knight Media Forum is the premier gathering of leaders in philanthropy, journalism and technology working to strengthen local news, communities and democracy. The 2020 election and the pandemic have accelerated the polarization of the media in the United States, hardening Americans into two […]
January 22, 2020
Knight Media Forum 2020