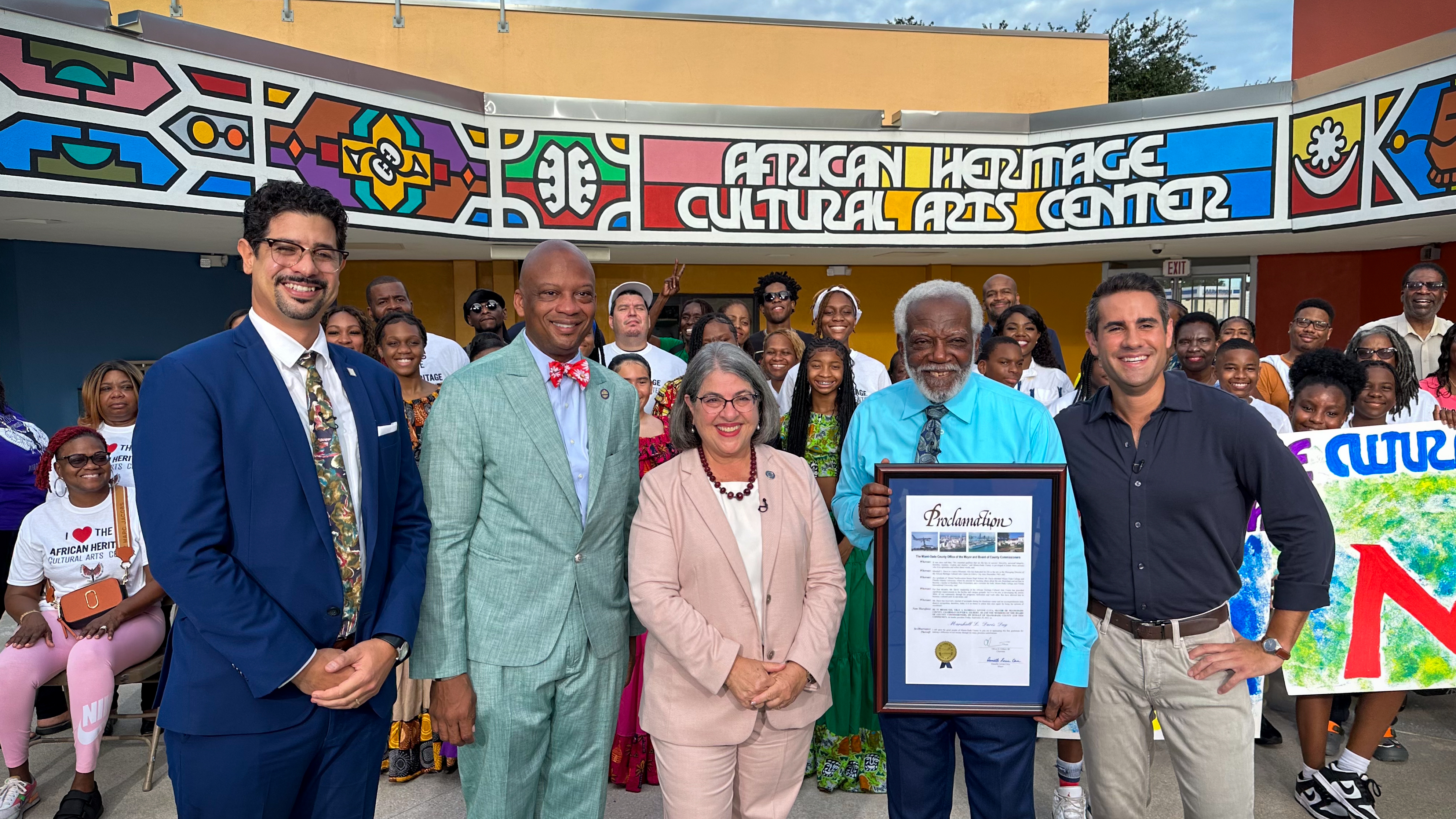 MIAMI – Today, Knight Foundation celebrated the exceptional contributions of Mr. Marshall L. Davis, Sr., Managing Director of the African Heritage Cultural Arts Center, by awarding grant of $50,000 to support their vital work. Joined by Miami-Dade County Mayor Daniella Levine Cava, Knight was represented by chief of staff Adam Ganuza, as part of a feature story on Mr. Davis and the AHCAC showcased on Good Morning America. 
At the heart of this recognition is the understanding that art and culture are powerful agents of connection, binding people to their surroundings and to each other. Ganuza, emphasized this crucial link when he stated, "Art and culture connect people to place and to each other. We support institutions, like the African Heritage Cultural Arts Center, because they continue to be a part of a Miami where art thrives."
The African Heritage Cultural Arts Center has been a beacon of creativity and cultural enrichment in the Miami community, touching countless lives with its transformative programs. Through music, dance, theater, and visual arts, they have not only enriched the lives of individuals but also strengthened the bonds of their community.
The grant, unveiled on a special segment of Good Morning America, represents more than just financial support; it symbolizes a belief in the power of the arts to inspire, unite, and elevate society.
CONTACT:
Rebecca Dinar, Director of Communications, Knight Foundation
[email protected] | 305-908-2646