DETROIT—Aug. 23, 2018—The John S. and James L. Knight Foundation today named 53 Detroit Knight Arts Challenge finalists, who are all vying for a share of $3 million. The community-wide initiative funds ideas that engage and enrich Detroit through the arts.
The finalists propose a range of projects that tell unique Detroit stories, bring the city's history and culture to the stage and use the power of the arts to bring people together.
"Whether artists want to build on the city's legacy in jazz and techno, or bring high-quality art to city parks, their creativity is spreading throughout the city in ways we could never have imagined," said Victoria Rogers, vice president for arts at Knight Foundation. "Detroit never disappoints, and the Knight Arts Challenge is one example of how the city's creative engine shines."
Knight Foundation funds the arts because of their ability to inspire and build community, and connect people to each other and to Detroit. The challenge is part of Knight's two-pronged strategy that supports established arts institutions to help them better engage the public and funds grassroots initiatives of individual artists and organizations so that everyone has a chance to make their idea a reality.
A complete list of the 2018 finalists is below. Knight Foundation will announce winning projects later this fall.
"When I look at the Knight Arts Challenge finalists, I see our city, its many neighborhoods and cultures – all building on Detroit's legacy as a leader in the arts," said Katy Locker, Detroit program director for Knight Foundation. "Each idea demonstrates the many powerful ways Detroiters continue to use the arts as a vehicle to move our city forward."
The Knight Arts Challenge is open to anyone, and applicants follow just three rules: 1) The idea must be about the arts; 2) The project must take place in or benefit Detroit; 3) The grant recipient must find funds to match Knight's commitment within one year. Applicants propose their idea in a user-friendly 150-word application.
For Knight Arts Challenge updates, follow #knightarts and @knightfdn on Twitter and Instagram, and Knight Foundation on Facebook.
About the John S. and James L. Knight Foundation
Knight Foundation is a national foundation with strong local roots. We invest in journalism, in the arts, and in the success of cities where brothers John S. and James L. Knight once published newspapers. Our goal is to foster informed and engaged communities, which we believe are essential for a healthy democracy. For more, visit kf.org.
Lauren Dickinson, Communications Officer, The John S. and James L. Knight Foundation, 305-908-2694, [email protected]
Image (top): PLAYGROUND DETROIT is one the 53 finalists. Photo by BreAnn White.
Knight Arts Challenge Detroit
2018 Finalists

826michigan
Large Pepperoni with Extra Poetry
To celebrate young creative voices by distributing their poems on pizza boxes during National Poetry Month

Arab American National Museum
Arab American Arts and Cultural Festival
To celebrate Arab American culture with a summer festival in East Dearborn featuring artists, makers, musicians and traditional food

Bigmouth Press & Comix/Leila Abdelrazaq
Bigmouth's Voices Anthology
To amplify the voices of Middle Eastern artists from metro Detroit through workshops where they will create and publish their own comics, and an online and printed anthology

CAN Art Handworks/Carlos Nielbock
Detroit Gallery of Metals
To establish a gallery to explore the role of metals in Detroit – from iron elements of the Industrial Revolution to ornamental metalworks from the city's historic architecture – to encourage interest in the metal arts that built the city

City of Detroit Parks and Recreation
Detroit: NOW + FOREVER
To enliven Detroit's neighborhood parks with plays that tell stories of the city's history, culture and industry

Collective Sweat Detroit
Collective Sweat Detroit
To advance the rigor and relevance of dance in Detroit through a choreographic residency program and by expanding weekly classes for professional artists

ComiqueCon L3C
ComiqueCon: A Celebration of Women in Comics
To celebrate the work of female and non-gender binary comic book creators at the ComiqueCon convention

Core City Beautification Fund/Prince Concepts
Public Art Commission
To create two public art installations in a new Core City neighborhood park by commissioning sculptural and light-based installations by local artists

Cranbrook Art Museum
Material Detroit
To bring together three Detroit curators and institutions – Taylor Renee Aldridge (ARTS.BLACK), Laura Mott (Cranbrook Art Museum), and Ryan Myers-Johnson (Sidewalk Festival) – in an epic public art, conversation and performance series focused on themes of material ingenuity, resourcefulness and resistance

DANCE ELIXIR/Leyya Mona Tawil
Lime Rickey International's Noise and Nation
To promote the voices of Arab Detroiters working in experimental arts through a collaborative program where artists come together to create performance pieces

Detroit Area Art Deco Society
Documenting Detroit: Designers, Architects and Artists that Helped Create Detroit
To celebrate Detroit's Art Deco and midcentury buildings by sharing images of them with a global audience of designers, architects and history enthusiasts

Detroit Artists Market
Fly/Drown
To commission performance artist Jennifer Harge to draw on personal, collective and ancestral memory to create an immersive exhibition centering on the creation of black space

Detroit Institute of Arts
Put the STEAM in STEM
To give students a deeper understanding of art by having them explore the science behind paint, paintings and other historic artworks

Detroit Public Theatre
48Hours in… Detroit
To produce – in collaboration with Harlem9 – "48Hours in…™Detroit," a festival of new 10-minute plays written by Detroit playwrights to reimagine stories that speak to the rich and diverse history of the city

Detroit Symphony Orchestra
Musical Interpretation of Five Poems by W.H. Auden
To demonstrate innovation in modern orchestral music by commissioning Arab American composer Mohammed Fairouz to create a work based on W.H. Auden's most iconic poems which explore universal themes of humanity

Detroit Writers' Guild
The All Access Café of Detroit
To create an all-access café at the Detroit Public Library that brings together differently abled artists and audiences for literary readings and musical performances, where people can share their similarities through the arts

Diana Nucera
Mother Cyborg's Automata: Understand the nature of Artificial Intelligence
To develop a laser opera and full-length musical album based on "A People's Guide to AI" to demystify the nature of artificial intelligence and its possibilities for humanity

Gabriel Music Society
Gabriel Music Society Augmented Experience
To tell the story of six generations of musicians in Detroit's Gabriel family – from its roots in the Caribbean, New Orleans and now Detroit – through visual and audio archives
Gracie Xavier/Global Detroit
Common Bond: Muslin Social Club
To explore the cultures of Asia, Africa and the U.S. through a series of women-only, hands-on fabric design and dyeing workshops, culminating in exhibitions

Final Girls
Future Final Girls
To help young women filmmakers gain the experience they need to pursue their filmmaking goals by providing mentoring, workshops and screenings

Highland Park Business Association
Highland Park Arts and Culture Commission
To develop and support all art forms in the city of Highland Park by creating a local Arts and Culture Commission

Hostel Detroit
Detroit Container Radio
To create easy and universal access to Detroit's electronic music through an internet radio station based in a mobile shipping container that doubles as a performance space and coffee shop

Karen Dybis
Project SAVE: The Delray Preservation Plan
To create a record of the people, businesses and landmarks of the disappearing Delray neighborhood through a community-driven exhibition and online archive

Katherine Cockrel
Dare to Struggle Dare to Win
To spark conversations about race and policing with screenings of the award-winning documentary "Dare to Struggle Dare to Win"

Living Arts
Project: Dance
To showcase the power of dance to bring communities together by having artists and residents collaborate to create new works reflective of Southwest Detroit that will be recorded and projected on buildings

Mark Stryker
Made in Detroit: Jazz from the Motor City
To create a festival of salon-style interviews and performances that celebrate Detroit jazz musicians and demonstrate that the city's remarkable jazz heritage remains a living tradition

Marshalle Montgomery Favors
The Fearless Tribe of Fanatic Filmmakers
To uplift the stories of Detroit's black independent filmmakers and showcase their works by hosting screenings, panels and workshops in unconventional venues

Matrix Theatre Company
As Water Does with the Moon: Detroit Muslim Voices
To bring to the stage the diverse voices of the city's Muslim community through a new play derived from stories gathered from the community

Michael Khoury
Zombie Frequencies of the Palestinian Diaspora
To explore the context for several waves of Palestinian emigration in recent history with a new performance work of sound and dance

Michelle Andonian
CORE 375
To commemorate the closing of the freeway in Eastern Market with performances and installations that celebrate the history of the people and neighborhoods that preceded its construction

Michigan ArtShare @ Artist Village Detroit
Chazz and the Redline
To invigorate the Artist Village in Old Redford by having the original artist, Charles "Chazz" Miller use artificial intelligence technology to recreate community murals and develop connected experiences in the neighborhood

Michigan State University Community Music School-Detroit
Women of Jazz
To share the rich legacy and contributions of women in jazz through public performances and a week-long symposium featuring Marion Hayden that will empower and inform the next generation of young musicians

Mosaic Youth Theatre of Detroit
"Northern Lights 1966" Detroit Community Tour
To tour a play about Detroit student protests in 1966 – with themes that resonate today – to schools and community centers around Detroit

Museum of Contemporary Art Detroit
From Where We Resist
To explore the histories of community uprisings in the United States by hosting performances and conversations by visual artist Mickalene Thomas, national Youth Poet Laureate Amanda Gorman and Detroit poet jessica Care moore

NKSK Events + Production/Njia Kai
The Temple of John Coltrane
To celebrate the legacy of musician and composer John Coltrane with a two-day event in a gallery setting featuring live performances of his work by professional and emerging Detroit musicians, dancers, spoken word and visual artists

Noah Elliott Morrison and Ben Collins
ANOTHER RIVER
To remind people of the power and importance of the Detroit River by documenting it in photos and 3D video that will be used in augmented-reality displays at the Detroit RiverWalk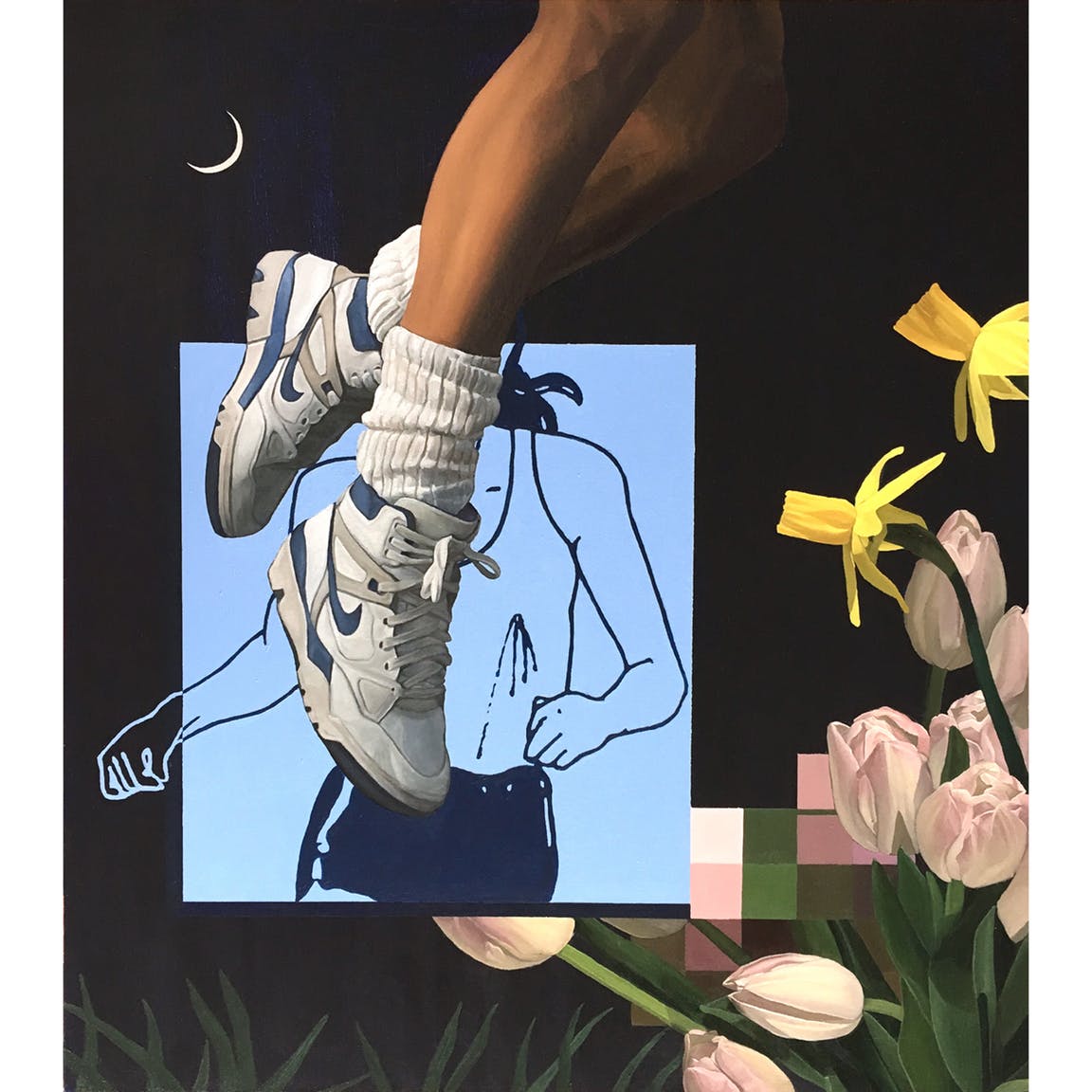 Norwest Gallery of Art
Norwest Gallery of Art
To provide more affordable arts programming for people living in Detroit's Northwest side by expanding offerings at this community-based gallery

Osborn Neighborhood Alliance
What Did I Just Watch? Experimental and Documentary Cinema comes to the Osborn Neighborhood
To cultivate film appreciation in the Osborn neighborhood by screening films and promoting film discussion at the neighborhood's Bel Air Luxury Cinema

Oudolf Garden Detroit
Piet Oudolf Garden on Belle Isle
To bring to life a transformative public garden on Belle Isle by Piet Oudolf, visionary designer of the High Line in New York City

PLAYGROUND DETROIT
PLAYGROUND DETROIT Emerging Artist Fellowship Program
To create opportunities for Detroit's emerging visual artists with new fellowships at this gallery in the McDougall-Hunt neighborhood

Power House Productions
Time in the Neighborhood
To provide a space for the exchange of ideas in a neighborhood and in Detroit by inviting visiting artists from around the world to live for a month in Jar House, and to produce public events in partnership with a local co-hosts

ProjectArt
ProjectArt: Detroit
To bring more art into community spaces by providing emerging visual artists with studios in public libraries, where they will offer classes, talks and exhibits, engage in public art projects, and mentor art students

Shakespeare in Detroit
Shakespeare in Detroit Translation Project
To introduce Shakespeare to new audiences by hiring playwrights to translate some of the Bard's most popular works into Arabic and Spanish, and to produce these plays in metro Detroit

Shara Nova
Body Vessel
To present a theatrical musical event exploring friendship and experiences as women of different skin colors, with Shara Nova and Helga Davis wearing a sculptural dress for two created by Annica Cuppetelli

Signal-Return
Power (Up!) The Press Fest
To grow and celebrate Detroit's community of printmakers, bookbinders, poets and papermakers with a festival of print media in all its variety

Sphinx Organization, Inc.
The Great Migration: A Family Story Told Through Music
To commission a new classical work by violinist/composer Jessie Montgomery that explores the historical and cultural legacy surrounding the Great Migration through music and through the lens of a family history, to be shared through a series of community concerts, artist workshops and residencies

The Hinterlands
The Hinterlands Present: Assemblage Contemporary Performance Series
To advance Detroit in the conversation around cutting-edge contemporary performance by presenting a series of internationally-recognized theatre and dance artists from across the country

The Urban Requiem Project
The Life and Death of Industrial Detroit – An Urban Requiem
To bring a multimedia-rich experience and event series to the community, commemorating and exploring the life and death of Detroit's industrial century

University of Michigan-Dearborn
Halal Metropolis: Exploring Muslim Visibility in Detroit
To explore the facts and fictions of the Muslim community in metro Detroit with an exhibit by
artist Osman Khan, photographer Razi Jafri, and scholar Sally Howell

University of Michigan-Dearborn
Struggle and Rebirth on the Rouge River: A Transformational Public Art Installation
To explore the intertwined histories of labor, industry and the environment with a public art project that presents the story of the 1932 Ford Hunger March

Wayne State University
Between Two Worlds: The Arab American Experience in Detroit
To explore the experience of Arab Americans in Detroit by commissioning internationally renowned fine art photographer Farah Al Qasimi to do a series on the city

William Armstrong
The 48203 Dance Show and Workshops
To highlight the legacy of the TV program "The New Dance Show," an archive of Detroit techno and fashion, through workshops and a dance showcase for youth and the community

Vanessa Cronan
Digital Arts Programming at New Local Grocery Store
To bring virtual reality and digital art into everyday spaces by presenting installations inside a new grocery store

###