Miami, FL – Charles Olson has been elected a trustee of the John S. and James L. Knight Foundation. As the grandson of James L. Knight, Olson brings family legacy, business acumen and community building experience to the role. His appointment fills a vacancy left by his mother, Beverly Knight Olson, who stepped down after serving in this capacity since 1987.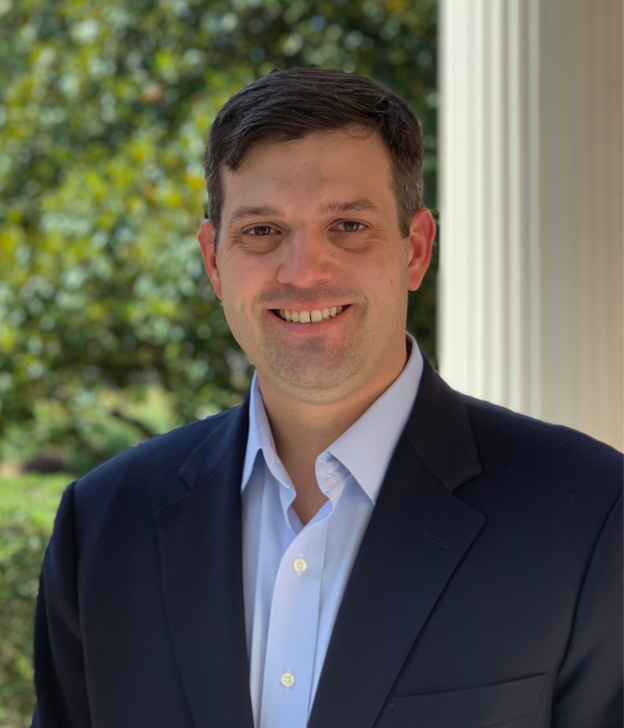 Olson is a businessman and currently manages his family-owned boutique hotel, the 1842 Inn, in his hometown of Macon, Georgia. Journalism has always been a part of his life. In addition to his grandfather's career as head of Knight Ridder newspapers, Olson's father, Edmund Olson, served as the publisher of the Macon Telegraph. Charles earned a BS in telecommunications at the University of Florida's College of Journalism and subsequently worked as a radio sports reporter.
Olson is a member of the board of the Forward Macon 2.0, the United Way of Central Georgia, Navicent Health Foundation and the Macon Rotary Club. He has previously served on the boards of the Greater Macon Chamber of Commerce and the Macon Little Theatre. He also frequently serves as an official in college sports.
"I am beyond thrilled to join the board of the Knight Foundation and continue my grandfather and great uncle's mission of creating informed and engaged communities," Olson said. "With technology changing rapidly, safeguarding their mission while positioning Knight Foundation for the future is critical. I look forward to working with the board and exceptional staff to meet this challenge."
Knight Foundation board chairman Frank Borges said, "Knight Foundation was almost wholly funded by John and James Knight, and their mother, Clara Knight. We welcome Charles and are proud to continue an ongoing relationship between the foundation and the Knight family that started it."