MIAMI – Sept. 16, 2018 – The John S. and James L. Knight Foundation today announced $19 million in funding to organizations focused on building a more informed and engaged Philadelphia by advancing quality journalism, fostering the arts and creating public spaces where people can meet and connect.
"Strong communities move with the times — creating new ways to engage citizens and connect people to place. There is no secret sauce. But our research and experience show that providing people with the information they need to make good decisions, spaces where they can gather and feel ownership, and art that inspires and meets people where and how they live, are key elements of sustainable engagement," said Alberto Ibargüen, Knight Foundation president.
The organizations receiving support include:
The Lenfest Institute for Journalism ($10 million): Knight will match a $10 million contribution from the Lenfest Institute to create a Philadelphia-based local news accelerator that will help strengthen local journalism in Philadelphia and around the country. The joint $20 million fund will provide a national leadership programs and shared technology resources hub, supporting local news sustainability, journalistic excellence and community engagement. The fund will include dedicated resources for the Philadelphia news ecosystem. This initiative will position Philadelphia as a testing ground for journalism innovation by supporting new business models and new digital acumen throughout the Philadelphia news marketplace. New grant programs will also focus on serving the information needs of diverse communities and the region's multi-cultural news media.
Penn's Landing ($4 million): Support will help propel citizen engagement in the design and maintenance of a new, flagship 11-acre public space on top of I-95 that will reconnect residents to the waterfront. Led by Delaware River Waterfront Corporation, the development of this new space will include a citywide engagement process, enabling residents to shape the project at every stage and to build a place for all Philadelphians. Learning exchanges locally and nationally will help foster and sustain resident involvement. The effort is supported by a host of public and philanthropic partners. This standout public space will serve as a new destination for residents and visitors to connect, while fostering vibrant activity along the river.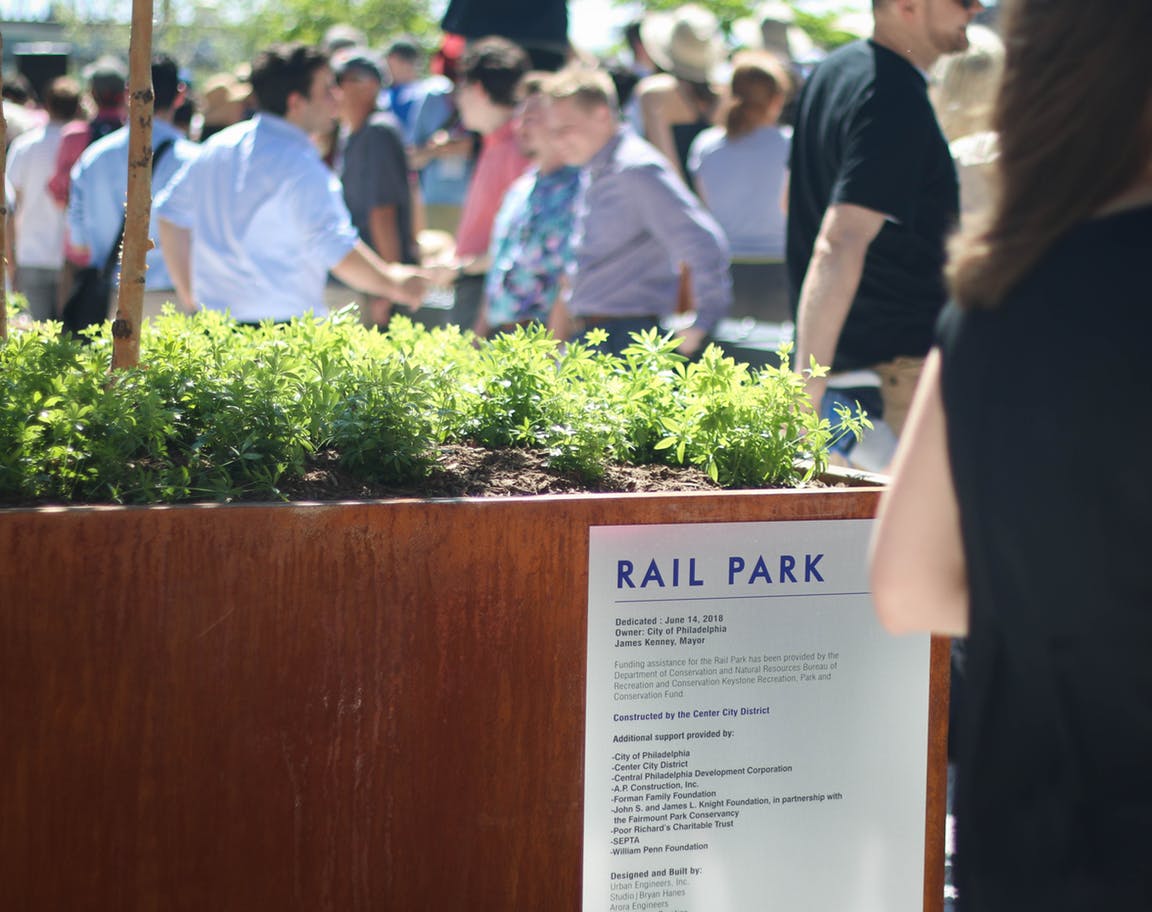 In addition, Knight has established the $5 million Philadelphia Art and Technology Fund. The fund is part of its arts and technology initiative, which aims to help institutions develop and implement strong digital strategies that take advantage of technological advances to meaningfully engage visitors in the art — both on and off-site. As audiences increasingly demand personalized, interactive and shareable experiences, the initiative recognizes the opportunity technology presents to engage audiences, encouraging institutions to take risks, adapt new approaches and share what they have learned.
Support will be split equally between two local museums that have made the integration of technology a key component of their institutional missions. Funding will help propel their innovation efforts. They include:
The Barnes Foundation: The Barnes will create a digital engagement center that will work collaboratively across its museum departments — curatorial, education, web, public programs — to engage visitors in high-quality art. Examples of projects already under way include: a collections database searchable by visual criteria; a custom mobile-ticketing system that includes an audience survey; and a GPS-enabled gallery touring tool. It will further create new partnerships with community-based organizations to connect with audiences outside of museum walls. Tech tools developed at the center will be open-source and the museum will work to share learning with the field.
Philadelphia Museum of Art: The museum will use technology to enhance how visitors experience its physical space, as well as its collection — in the galleries and online. It will advance its digital roadmap and develop new online, mobile, in-gallery and personalized experiences. Support will allow the institution to create new audience-centered digital resources such as its award-winning A is for Art Museum app for kids, to transform its website to provide richer and deeper content, and to develop groundbreaking digital-born publications. Programs like the annual "Hacking is Art" hackathon will engage a broad creative-class community, expanding access to its collection resources and encouraging innovative uses of its digital assets.
The support was announced today at a community dinner for foundation partners, local grantees, staff and trustees, held at the Philadelphia Museum of Art.
Funding for these projects is part of Knight Foundation's efforts to foster more informed and engaged communities, as essential to a healthy democracy. Since 2005, Knight Foundation has invested more than $80 million in Philadelphia.
About the John S. and James L. Knight Foundation
Knight Foundation is a national foundation with strong local roots. We invest in journalism, in the arts, and in the success of cities where brothers John S. and James L. Knight once published newspapers. Our goal is to foster informed and engaged communities, which we believe are essential for a healthy democracy. For more, visit kf.org.
Anusha Alikhan, Director of Communications, John S. and James L. Knight Foundation, 305-908-2646, [email protected]
Photograph (top): Image of the Barnes Foundation, © 2017 The Barnes Foundation