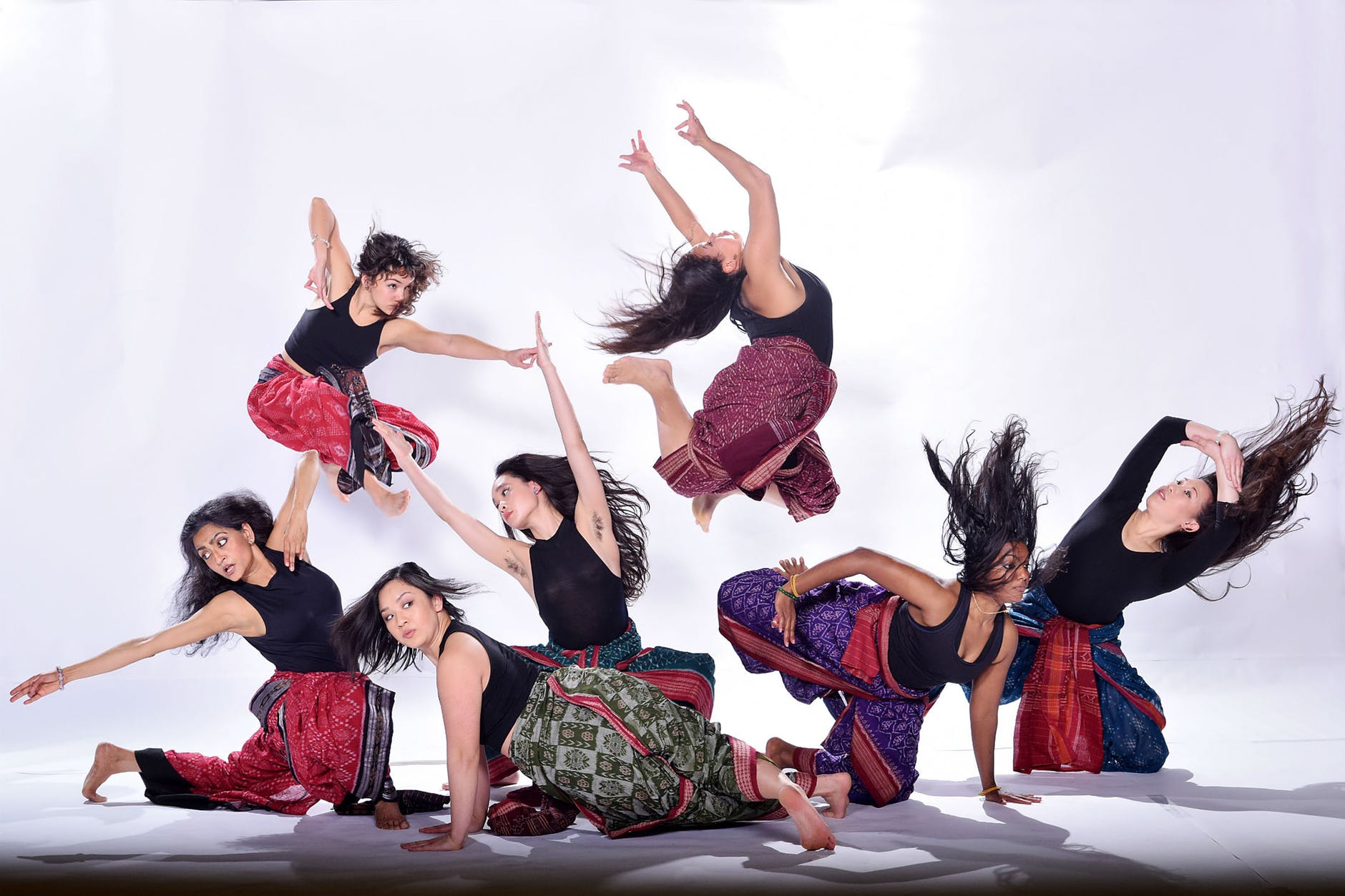 ST. PAUL – Aug. 14, 2017 – The John S. and James L. Knight Foundation today named 65 St. Paul Knight Arts Challenge finalists, who are all vying for a share of $1.3 million. This is the fourth year for the community-wide initiative funding projects that engage and enrich St. Paul through the arts.
The finalists propose a range of projects that focus on the stories of the people of St. Paul, ideas for using technology and other mediums to energize places in the city, and creating partnerships that connect new audiences with the arts.
"We asked artists, organizations and businesses for their best ideas to inspire and advance St. Paul," said Victoria Rogers, vice president for arts at Knight Foundation. "The quality of the responses, as reflected in these 65 finalists, showcases the incredible creativity in this community."
Knight Foundation funds the arts because of their ability to inspire communities and connect people to each other and to their city. The challenge is part of a two-pronged strategy that supports established arts institutions to help them better engage the public and funds grassroots initiatives of individual artists and organizations so that everyone has a chance to make their idea a reality.
A complete list of the 2017 finalists is below and at knightarts.org. Knight Foundation will announce winning ideas at a celebration on Oct. 4, 2017.
"St. Paul seized this opportunity to propose ideas to make our city an even more vibrant place to live," said Jai Winston, St. Paul program director for Knight Foundation. "We were impressed by the ingenuity and bold creativity of the applications."
The Knight Arts Challenge St. Paul is open to anyone and applicants follow just three rules: 1) The idea must be about the arts; 2) The project must take place in or benefit St. Paul; 3) The grant recipient must find funds to match Knight's commitment within one year. Applicants propose their idea in a user-friendly 150-word application.
For Knight Arts Challenge updates, follow #knightarts and @knightfdn on Twitter and Instagram, and Knight Foundation on Facebook.
2017 St. Paul Knight Arts Challenge Finalists
American Indian Youth Enrichment (AIYE) St Paul: MaryBeth Garrigan
To bring art into everyday lives by redesigning an arcade game that allows players to maneuver pincers to grab mini-art pieces – instead of mass-produced prizes – created by Native youth
To explore the stories of St. Paul's women of color with a new piece that turns their oral histories into dance performances in public spaces
Asian Economic Development Association
To distinguish the Little Mekong district as an arts and entertainment hub by commissioning artists to engage property and business owners in a series of art projects
Asian Economic Development Association
To establish Little Mekong Business and Cultural District as the center of the vibrant and rapidly growing Hmong arts and culture community with artist residencies, exhibitions, forums and workshops
To demonstrate that well-known choral masterworks are relevant to all audiences through a mashup of rarely performed music from 18th-century Mexico and a bilingual version of Handel's "Messiah"
To honor the spirits of Old Rondo St. Paul with a "second line" – part brass band jazz, part opera – that is a live experience and filmed for later projection on buildings in the neighborhood
To introduce more young people to African-American artists as role models, creative thought leaders and artistic resources through artist residencies in local public schools
To preserve the traditions of Afro-Brazilians by celebrating in choreography the games African slaves taught their children after escaping to the Brazilian forest
Dakota Foundation for Jazz Education
To connect young musicians with professionals through an Experience Jazz Maker Lab that explores connections between jazz, electronic music, hip-hop and other genres
To build community in Frogtown and highlight local artists by having a team of professional artists write an original piece of music about the neighborhood that is then transformed into a large-scale music video
To turn the simple act of walking into a playful and artful gesture with an interactive video frieze that shows "below the knee" moving portraits of people in neighborhoods along the Green Line
East Side Freedom Library
To build bridges among neighbors by collecting the stories of East Siders and transforming them into plays which involve residents as participants and audience members
Elite Family Dance Company
To promote urban dance by expanding free monthly professional development workshops for low-income residents
To depict the changing face of the Twin Cities through a live cinema drama focused on the love story between the son of a St. Paul Somali imam and the daughter of a white Baptist minister, with the audience moving with the characters between St. Paul locations
To call attention to the thriving Creative Enterprise Zone through a wayfinding mural that will span the east wall of the West Rock paper recycling plant
To bring new life to St. Paul's public spaces through the creation of an idea bank which will house hundreds of ideas for public spaces in the city and information about the artists who want to make them a reality
Friends of the Saint Paul Public Library
To transform the exterior of the Rondo Library with public art and greenscape that captures the creativity and knowledge inside the building
Frogtown Neighborhood Association
To inspire community support and enthusiasm for the Victoria Theater Performing Arts Center by enlivening the lot adjacent to the theater with a year-long series of participatory arts events
To celebrate the creative potential of African-Americans with early-to-midstage Alzheimer's and their caregivers through artistically meaningful choral activities
To foster empathy and combat stereotypes by turning the digital and written student narratives from an all-immigrant public high school into a multimedia traveling exhibit
To bring poetry to the masses through poems printed and distributed on paper fans at the Minnesota State Fair
To document the history of Hmong people through digital storytelling that combines ancient oral practices with modern technical tools, music and photographs
To tell a captivating story of the resilience of children who lived through the 1991 Somali civil war through a show at SteppingStone Theatre
Independent Filmmaker Project Minnesota
To invite adults 55 years and older to share their stories and wisdom through films created in a series of classes at IFP Minnesota and senior centers
To engage more St. Paul residents in neighborhood planning by embedding artists into the city's economic development planning process, particularly in changing neighborhoods
To help young black boys and girls navigate their lives and neighborhoods and expand their senses of possibility with a multimedia storytelling and dance program
To explore the primal instinct to return home through musically driven webisodes that focus on three midlife women who return to their birthplace and revive their teenage cover band
To preserve Hmong culture by compiling a collection of Hmong words that do not have direct English translations in an illustrated book
To bring together the diverse community of Rondo with The Gathering, a series of events involving art and food in community gardens
To connect Hmong-American communities through a series of digital short stories which magnify the complexities of the Hmong-American diaspora
To make art collecting accessible by creating the Saint Paul Lawn Art Fund, a conduit that matches lawn owners with public artists who want to create work in the semi-public realm
To capture the essence of St. Paul through interactive artwork of the city's skyline that will be shared in installations throughout St. Paul's neighborhoods
To explore the identities of Hmong-American millennials through a photography exhibit that documents their experiences navigating a clash of culture, language and tradition
Mixed Blood Theatre Company
To celebrate the great American art form of auto design through a 12-scene play experienced by audiences from their own vehicles in a drive-through theater
To showcase Mizna's 20 years of contributions to Arab culture in Minnesota through a retrospective exhibition, discussions and guided tours at the Minnesota Museum of American Art
Monkeybear's Harmolodic Workshop
To expose more people to the art of puppetry by teaching in-depth workshops in communities of color, culminating in a street performance that will function as a voter drive for the 2018 elections
To turn the Green Line into a movable feast of virtual reality art and poetry that is freely accessed via a smartphone app and triggered by train direction and stops
MYSYSYPYN (|ˌmisəˈsipēən|)
To connect people to the history, culture and land along the Mississippi River by converting a houseboat into a movable art gallery with an artist residency program
To give artistic voice to people living with dementia through a new musical that weaves together popular tunes with a new electro-acoustic score
To provide moments of surprise, delight and inspiration along St. Paul roadways by displaying site-specific short poems by local writers on electronic construction signs
To give voice to transgender singers across the state by hosting a two-day Transgender Voices Festival
To inspire people to imagine a collective future through first-person narratives which are shared with a live audience and through livestream and radio broadcasts
To bring generations together for Sunday Suppers that combine a communal meal with readings of works by celebrated African American writers
To create a centerpiece for programming at Western Sculpture Park by constructing a whimsical storage shed in the shape of an aardvark
To promote hands-on learning about the foundations of Ragamala's "Written in Water," a multimedia dance work to be performed at The Ordway that explores spiritual ascension through the Indian board game Paramapadam and a Sufi text
To provide a platform for teen writers by inviting them to present their works to an all-ages audience at the Twin Cities Book Festival
To bring interactive art to Como Park by creating a book of poetry and art on rocks in the park, where sensors trigger the piece to automatically change the projections as a person approaches
Saint Paul Festival and Heritage Foundation
To showcase St. Paul's innovation and artistry during the 2018 Winter Carnival and Super Bowl 52 with a laser and projection mapping display on a large-scale ice palace on the grounds of the State Capitol
To tell the story of the Lao people who resettled in St. Paul through a musical with traditional folktales and songs informed by 1970-1980s Thai and American pop
To envelop audiences in an immersive experience of story, dance, moving image and quadraphonic sound that weaves together indigenous, trans/queer and feminist/womanist artists of color and audiences
To deepen understanding of the history of early immigration through a site-specific, immersive production that transforms Swede Hollow Park into a historic hamlet of shanties
To help artists develop markets for their work by partnering with the library system on a technical assistance program that offers access to equipment, collaborative marketing and audience engagement advice
To shine a spotlight on the strengths and magic of St. Paul by stationing teaching artists at community centers to work with youth creating performances about the real and imagined surrounding neighborhoods
Stuart Pimsler Dance & Theater
To showcase how dance, theater and film can highlight and transform familiar settings by creating films made in locations throughout St. Paul and sharing them via a Google Maps application
To convene a think tank of black artists to identify and propose solutions to challenges facing St. Paul and share the work via community conversations, podcasts, artist residencies and more
Ten Thousand Things Theater
To create a bilingual show that will tour to nontraditional Latinx community locations and tell the story of a contentious land passed through countless hands and industries
To provide affordable spaces for artists of color to live and work by creating mobile artist residency spaces that can be placed in vacant lots
To explore the perspectives of women navigating the aging process in "Invisible," a new performance piece accompanied by workshops at which participants will share their life experiences
To disrupt traditional barriers in life and art by bringing together TU Dance, St. Paul Chamber Orchestra and Grammy Award-winning Justin Vernon of the indie folk group Bon Iver for an evening of live music and dance at the historic Palace Theater
Turtle Theater Collective
To encourage conversation about the legacy of colonization by producing "Almighty Voice and His Wife," a classic of the Native-American theatrical canon
To awaken Minnesotans to their indigenous origins and values through a powwow and parade recorded via drone and led by a Bois Forte Chippewa artist on Indigenous Peoples' Day
To develop a communitywide dream of St. Paul's future through an animated, virtual reality experience developed from the stories of today's residents
To connect St. Paul residents more deeply with the Mississippi River through free performances that highlight the music of the region and are staged in river-connected parks and sites
Communities / Press Release

Communities / Press Release

Communities / Press Release

Communities / Press Release

Communities / Press Release

Communities / Press Release