Contact: Lauren Dickinson, Communications Officer, John S. and James L. Knight Foundation, 305.908.2694, [email protected]
CHARLOTTE, N.C. — Oct. 23, 2019 — The John S. and James L. Knight Foundation today announced nearly $700,000 in new funding for nine projects aimed at expanding economic opportunity, supporting resident engagement, and increasing vibrancy in Charlotte's Historic West End. The new funding brings Knight's total investment in West Charlotte to over $5 million since 2015.

From a community-led land trust, to an initiative to strengthen the area's business district, to an economic development study, several of the projects focus on enabling residents of the Historic West End to improve their ability to shape and benefit from the rapid growth being experienced by the Charlotte region. Other projects — including a fellowship program to engage residents in neighborhood improvement efforts and the development of a community-based journalism initiative — are focused on helping the community stay connected, discuss important issues and better preserve the West End's identity in a time of change.
"Charlotte is experiencing impressive growth in population, ideas, and opportunity—yet this brings new challenges," said Charles Thomas, Knight Foundation program director in Charlotte. "As our city moves forward, long-term success hinges on ensuring all neighborhoods and residents can participate in and benefit from our region's progress. These nine projects will do just that for the Historic West End, helping it secure its spot as an inclusive and thriving residential, commercial and university corridor."

The projects receiving support are:

Historic West End Partners ($160,000): To support Historic West End Partners hiring full-time staff, providing programs to develop small businesses, and elevating the brand of the Historic West End.

West Side Community Land Trust ($125,000): To increase the capacity and presence of the West Side Community Land Trust by supporting full-time staff and the acquisition and development of several properties.

GlennOaks Media LLC ($125,000): To engage residents in a community-based journalism initiative with Qcitymetro, which will host a series of events to determine residents' news needs and employ a reporter to cover issues affecting the neighborhood.

The City of Charlotte ($100,000): To build on the engagement around Charlotte's Aging in Program and to improve connecting residents with existing resources to improve quality of life.

League of Creative Interventionists ($75,000): To support the Charlotte League of Creative Interventionists' 2019 Fellowship program, which will recruit four fellows to engage and train Historic West End residents and youth in beautifying, activating and programming Lakewood Park.

Five Points Community Collaborative ($46,700): To support programming and events that advance neighborhood engagement and collaboration among the three neighborhoods at Five Points in Historic West End.

Northwest Corridor Council of Elders ($32,000): To advance the capacity of the Council of Elders – a gathering of West Side community leaders – to host community convenings and events that foster a shared vision and goals for Historic West End residents.

The City of Charlotte ($14,865): To support a business and economic development study of the intersection of Beatties Ford Road and Lasalle Street, with a focus on findings that can inform and support resident engagement.

United Way of Central Carolinas ($14,000): To strengthen neighborhood leadership by working with and training leaders from several neighborhood organizations through Duke University's Nonprofit Certificate Management Program.

Learn more about this announcement in a blog post by Knight's Charlotte Program Director Charles Thomas.

About the John S. and James L. Knight Foundation
Knight Foundation is a national foundation with strong local roots. We invest in journalism, in the arts, and in the success of cities where brothers John S. and James L. Knight once published newspapers. Our goal is to foster informed and engaged communities, which we believe are essential for a healthy democracy. For more, visit kf.org.
Image (top): 50 Plates community dinner, courtesy of League of Creative Interventionists. Photo Credit: DeOren Robinson.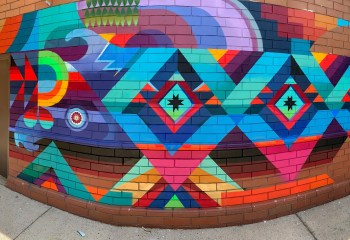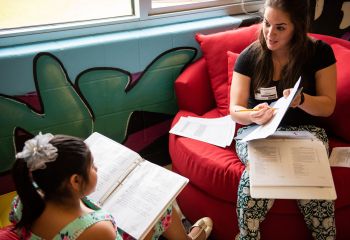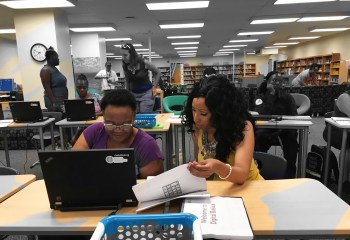 press release
Contacts: Dee Grano, VP, Kelso Communications (Charlotte), 704-604-7640, [email protected] Anusha Alikhan, Director of Communications, John S. and James L. Knight Foundation, 305-908-2646, [email protected] CHARLOTTE, N.C. – Oct. 30, 2018 – The Project L.I.F.T./Center City 1 […]
Project L.I.F.T. launches new programs to connect Charlotte residents with technology, expand economic opportunity with $1 million from Knight Foundation
---