An Assessment of Emerging City Champions
In cities across America, young and talented residents from all walks of life are eager to implement ideas to improve public life and civic engagement to make their communities more equitable, engaging and welcoming to all. And now is an important moment in time for these young leaders to step up and be a part of the recovery in their cities.
Since 2015, Knight Foundation has invested $1.5 million in a transformative program that harnesses the power and enthusiasm of these young leaders to become the changemakers who help build these thriving communities. Operated by 8 80 Cities, an organization that supports vibrant communities, the Emerging City Champions program combines professional development for young leaders — between the ages of 19 and 35 — with hands-on experience to carry out transformative projects in their communities. As part of this experience, the program also provides young leaders a $5,000 grant each to carry out their own public space, mobility or civic engagement projects.
The program supports the growth of diverse leaders in our cities and has spurred investments in public life. So far, 124 champions have been selected and over 100 projects have been launched in our communities, ranging from revamping underutilized public spaces, to creatively using the public realm to address systemic social issues such as poverty, education or mental health.
At a time when cities recovering from the pandemic are in need of more innovative ideas to build back better, ECC provides a low-cost model of how to cultivate, empower and harness the power of young people to unlock local creativity and engage the entire community to improve the quality of life for all. Knight commissioned a study to assess the program's impact in two areas: how it affected young leaders who participate in it, and how it supported change in their communities.
The report demonstrates the impact of the program. In addition, there are key lessons about this program for those who may lead professional development programs or seek to encourage young, diverse leaders in communities:
Provide resources to implement ideas. Having a concrete opportunity to work through and implement an idea can enhance talent-cultivation programming. And some subset of those projects may have a direct impact on communities or inspire larger-scale and longer-lasting impact down the road.
Invest in network-building beyond the program. Without intentional cultivation of peer relationships, it's easy for networks to whither after an initial burst of relationship-building activity.
Activate practitioner networks locally, even within national programs. To maximize the impact of a national emerging leader program, especially one that's geared toward community-based work, it can be valuable to invest in a local layer of the program.
Don't stop at selecting diverse cohorts if you're trying to advance equity. Intentionally selecting diverse fellowship cohorts is a crucial starting point for any program that aims to challenge racial and other forms of inequity, but it's only the starting point.
ECC has proven to be a powerful program to develop young innovators seeking to contribute to equitable and inclusive cities — both directly, through the projects funded by the program, and indirectly, through Champions' continued engagement and leadership in their communities' public life. In this report, see incredible stories of young innovators like Rachel Umana, who founded Bike Walk Macon; Erin Salazar, executive director of Local Color in San Jose; Gabriela Sanchez, who founded Philadelphia's Power Street Theatre; Richard Young, who founded CivicLex in Lexington, Ky; and Orlando Bailey, director of engagement at BridgeDetroit.
The lessons in this assessment can inform cities seeking to invest in public spaces and public life with limited resources; those who lead professional development programs that catalyze change; or people who are considering ways to tap into local talent. We hope this model for professional development programs that lead to more equitable and inclusive cities will inspire more investments to harness the talents of young people eager to help their communities thrive.
---
Meet some of the champions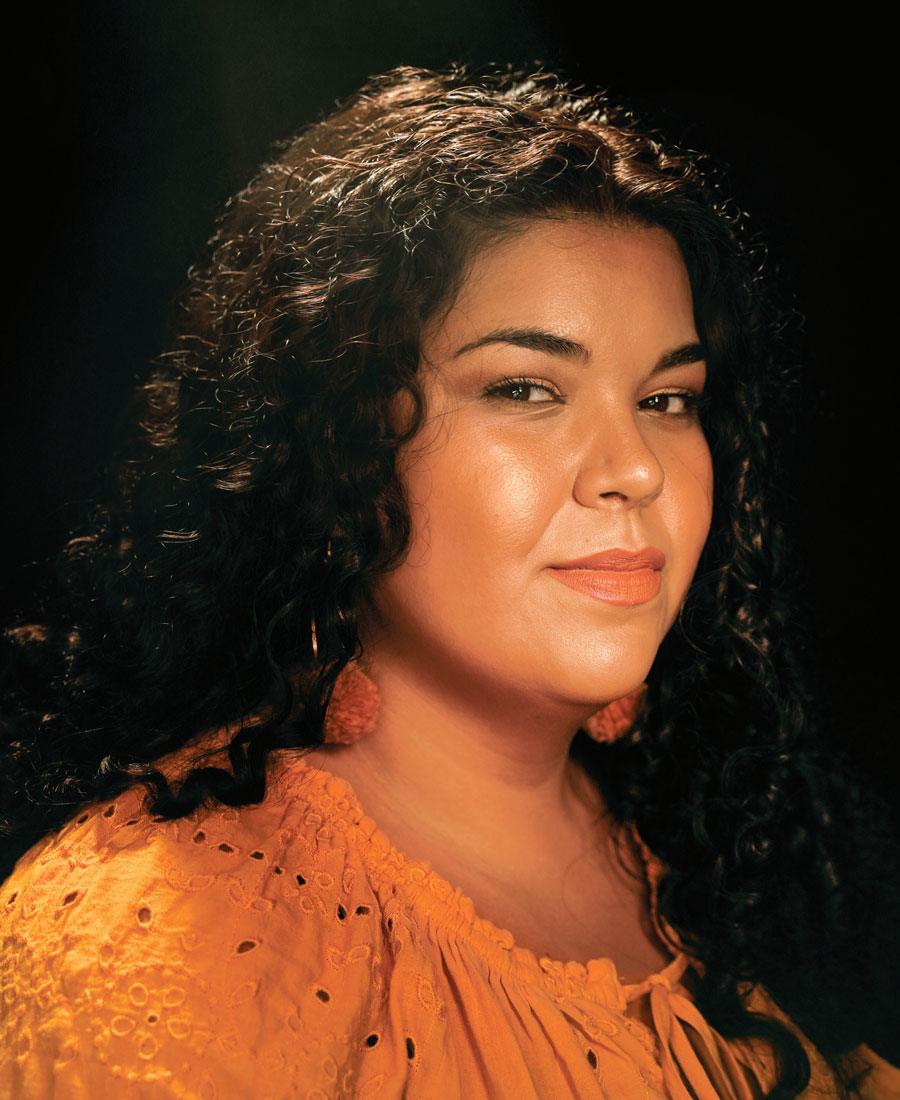 Gabriela Sanchez
2018 Champion, Philadelphia
As an artist, Gabriela Sanchez has long taken inspiration from the people and places around her. She founded Power Street Theatre in 2012 and launched it the following year with a play that explored patterns of gentrification and displacement in a neighborhood that had historically been populated by people of color. The play was inspired by experiences she and her cofounder, Erlina Ortiz, had as students at Temple University. When Gabriela applied for ECC, she was simultaneously running Power Street while also working full-time as the education director at Norris Square Neighborhood Project (NSNP). ECC provided resources to invest in a new Power Street initiative: Theatre en Las Parcelas (which continues under the name Theatre al Fresco) to bring theater into Las Parcelas garden at NSNP. It was a chance to work in a space that was already meaningful in Gabriela's life—due to her role at NSNP and because her aunt was one of the women who established the garden—and to "activate it on an artistic level."
The ECC Studio inspired Gabriela to see this work, and her role at Power Street, in a new light. She says, "To be able to go outside the country, to be immersed with so many different people from different backgrounds––that was the first time I had ever done professional development on that scale. That was a really defining moment for me." Absorbing Toronto's public space ecosystem and learning from a wide variety of public space experts helped Gabriela to see her own hyperlocal work as part of a broader endeavor: "To be able to see on a more national scale was really helpful to know that I wasn't in my silo. Because that easily happens in nonprofit work. Even as a woman of color leader in the city, it often feels very lonely. So to have a space where I realized I wasn't so alone was really affirming for me."
The fellowship coincided with a decision to leave her role at NSNP so that she could "say 'I want to be an artist, I want to be my own investor.' It's my turn to pursue my dream of Power Street." In the last three years, Power Street's budget has increased by a factor of six, and it has extended its relationship with Knight Foundation by participating in a recent adaptive-capacity training program for arts organizations. Between Power Street, directing theater, and working as a teaching artist, Gabriela is making a living as an artist—and, specifically, as an artist who is deeply grounded in her community and working for social change. "Preserving our history is, I think, the biggest impact. Making the statement that we are here and we have been here and we will not continue to be erased in the history books."
---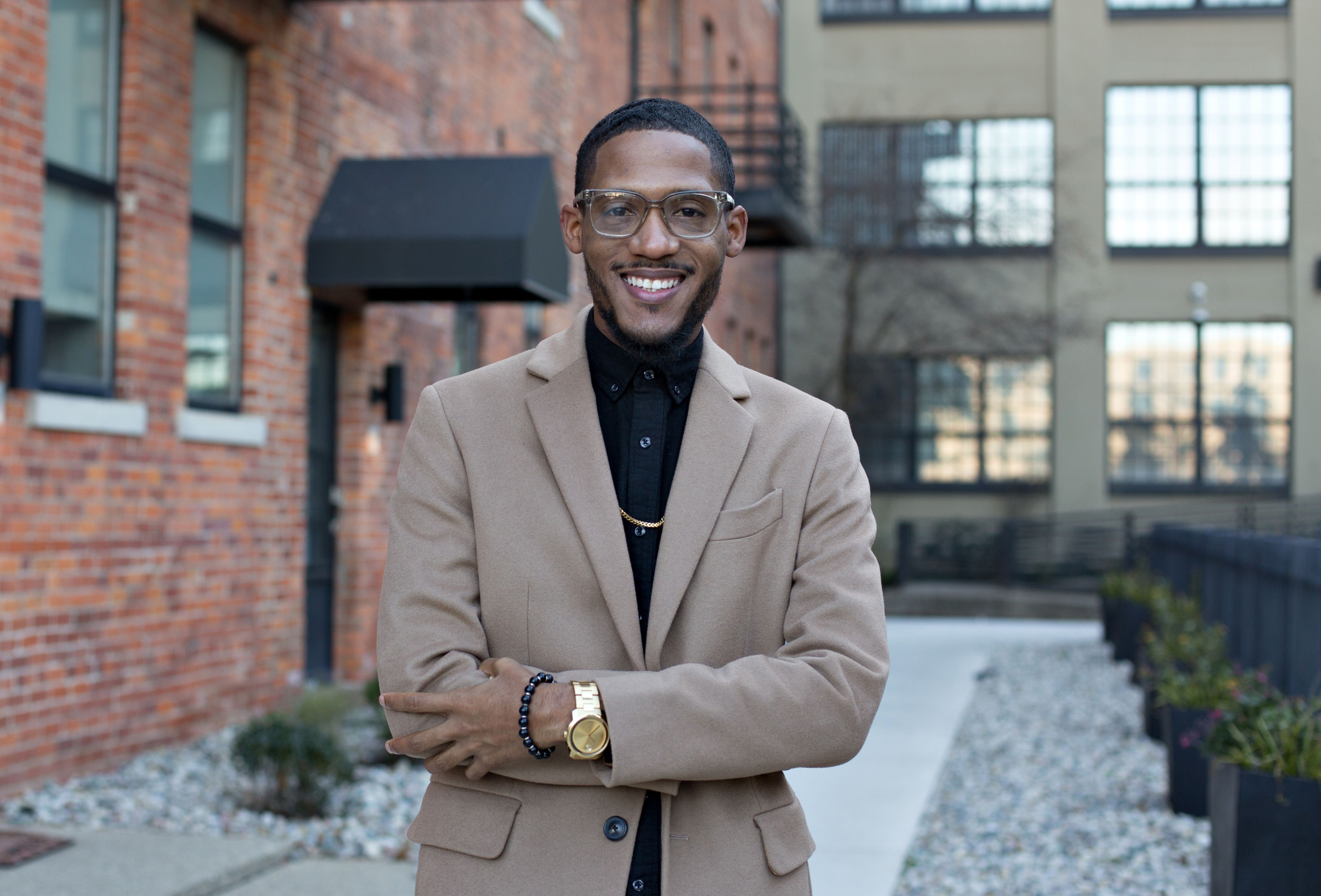 Orlando Bailey
2015 Champion, Detroit
At age 31, Orlando Bailey has already earned a prominent platform in his hometown of Detroit. He's the director of engagement at BridgeDetroit, a nonprofit journalism and community engagement organization, and a co- host of the Detroit chapter of Urban Consulate, which convenes people to talk about building just and equitable communities. He describes himself as "an outspoken advocate [for] honoring the experience of Detroiters as expertise." For his work, he's been honored as a 2019 Marshall Memorial Fellow with the German Marshall Fund of the United States and a 2020 BMe Vanguard Fellow.
But in 2015, he was struggling with the limitations that his youth seemed to be imposing on him in the community development field. He describes feeling that "my work or my ideas were valued when they came out of the mouth of somebody else . . . like I needed to purport to be older to be heard." His experience as an Emerging City Champion changed all that: "It was the first checkpoint of validation, externally, that I didn't know I needed. It was the beginning of me ridding myself of this imposter syndrome." It helped him become his "real, true authentic self" in the way that he advocates for Detroit and Detroiters.
His ECC project was part of what made it such a transformative
experience. Orlando engaged 60 young people and artists in his neighborhood to transform an empty wall into a mural that conveyed the group's sense of pride in their community. But his experience at the ECC Studio in Toronto and with his fellow Champions was equally if not more crucial to the program's impact on him. "The learning together, the interrogating and questioning, the moments of joy and triumph and affirmation for young people who are really committed to this work is what I take with me. You get the encouragement to go on a little while longer and to fight a little harder and to see it through to the end." As an investment in him, specifically as a young person, ECC helped Orlando step into his power and use his platform to advance equity in the city he loves.
---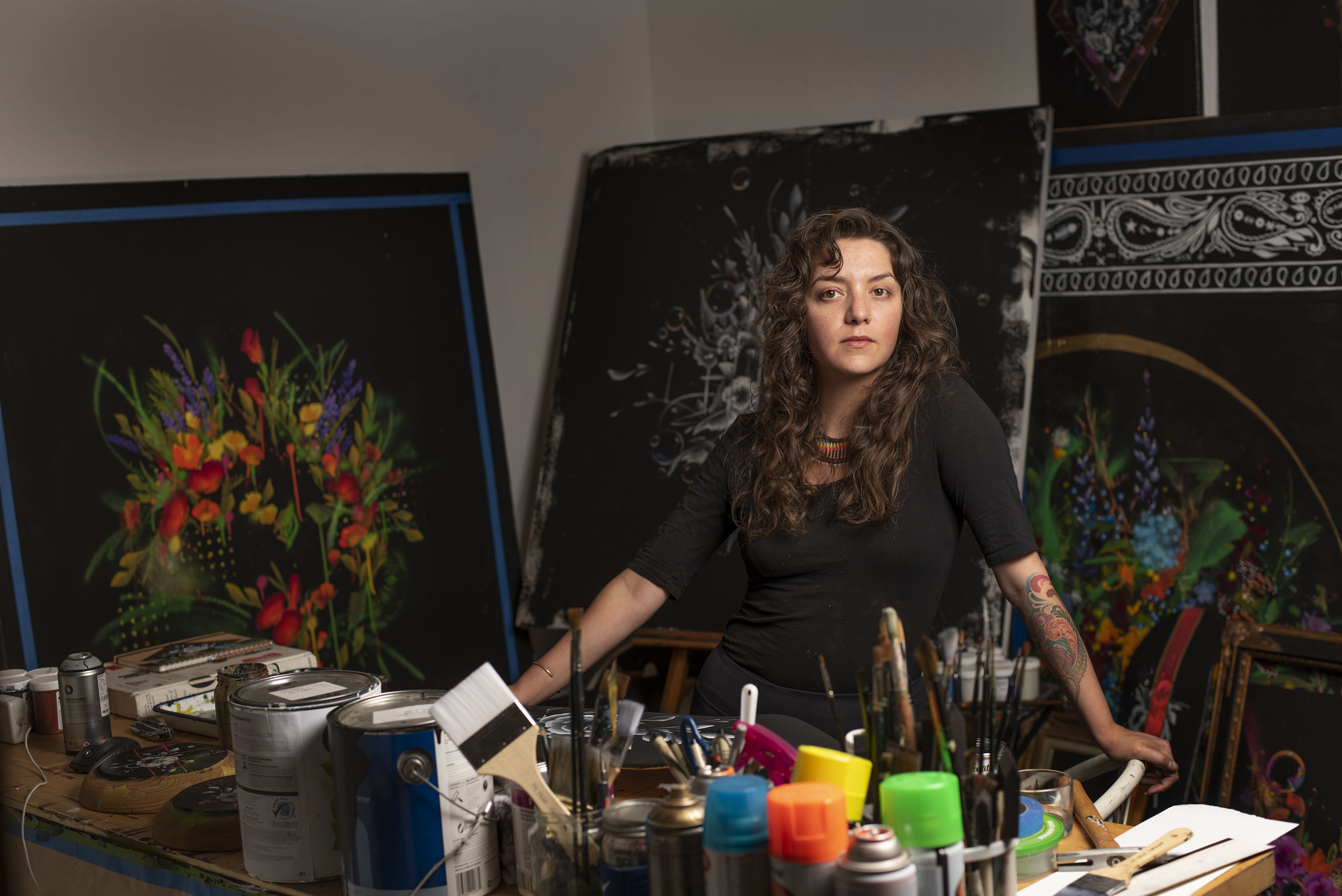 Erin Salazar
2015 Champion, San Jose
Erin Salazar was a recent nonprofit founder when she began her ECC fellowship; in fact, she learned that her organization had received official 501(c)(3) status while she was in Toronto for the ECC Studio. A trained artist, Erin had been freelancing mural jobs while bartending when she discovered a passion for connecting other
San Jose artists to paying work. So, she established a nonprofit, The Exhibition District (now known as Local Color), to "provide economic opportunities for artists at the intersection of public art and com- munity development," in part through support from a Knight Cities Challenge grant.
ECC was the first fellowship Erin received after establishing the orga- nization, and the Studio gave her a much-needed space in which to experiment with the work—engaging with community, erecting mu- rals and connecting local artists to paid work—while also settling into her identity as an executive director. About the Studio, she said, "The pure and raw form of creativity was something that was celebrated." Champions were encouraged to "throw dumb ideas at the wall,
see what sticks." She says, "It gave me permission to explore these kinds of creative and wild thoughts." It emboldened her to take on more challenging fellowships—including becoming one of Knight's inaugural Public Spaces Fellows in 2019—which have helped her to continue developing the organization and to take on even more ambitious projects.
Erin and her colleagues recently rebranded the organization as Local Color to acknowledge that it has grown far beyond murals to a "multifaceted, more holistic approach to empowerment in this community." They're working with developers to turn buildings that are slated for demolition into work spaces for artists and other creative professionals, they're supporting artists with the administrative and financial aspects of existing as an artist, and they're serving as fiscal sponsors for local creative groups. Right now, Local Color is supporting just under 40 artists, and it has become a critical pillar in San Jose's arts community (and among Knight's San Jose investments). The organization itself is thriving: "One of the things that I'm most proud of is that we are about to hire a fourth person. I just can't believe that I can raise enough money to pay a reasonable wage and health insurance and benefits. That is beyond my wildest dreams—being able to support so many people."
---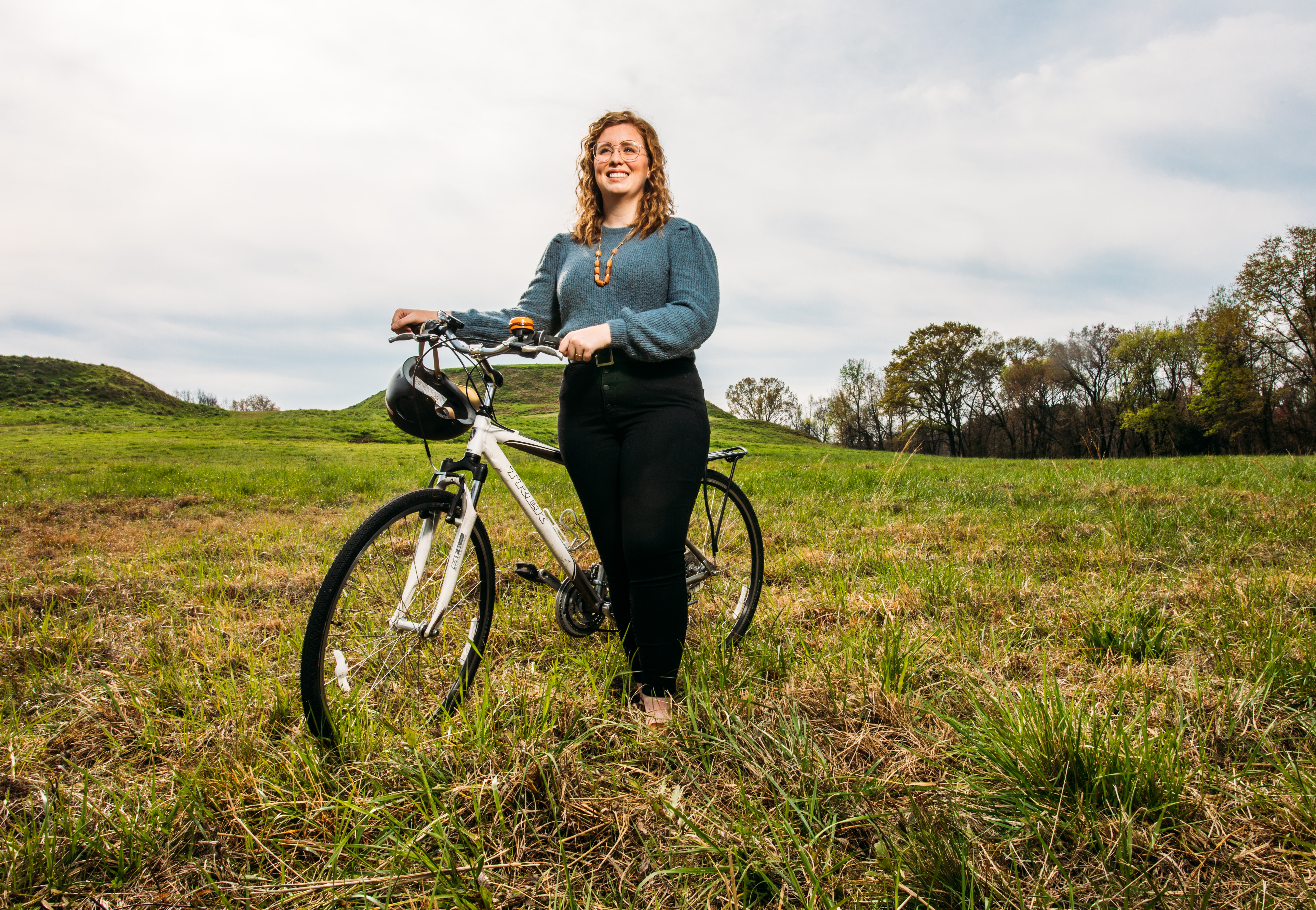 Rachel (Hollar) Umana
2015 Champion, Macon
Not long before she became an Emerging City Champion, Rachel (Hollar) Umana bought her first bicycle. She was living in downtown Macon, less than a mile from her office, and became a bicycle commuter. As she looked for a community with whom she could connect over this new identity, she came up
short: "The only thing I could find were these cycling groups that take 30- or 40-mile
trips on the weekends and wear spandex, and that wasn't really my crowd." The ECC application gave her an opportunity to imagine how she might fill that gap.
At first, after returning from the ECC Studio, Rachel used her micro-grant to organize small-scale social opportunities with other bicyclists: meet-ups at local breweries, a costumed ride for Halloween. After a few months, she was invited by the Urban Development Authority to implement Macon's first Open Streets event. It was an inflection point for the budding organization: "We went from small rides that had 20 or 30 people to this event where we shut down two miles of streets, and 1,500 people came out." Building on that momentum, Rachel and other volunteers began getting more involved in policy work, advocating for bicyclists and pedestrians in Macon's transportation policy.
Not long after, an anonymous donor approached Rachel about making the group—which was still an all-volunteer effort—sustainable. In late 2017, she was able to quit her job to become Bike Walk Macon's full-time executive director, and established a board of directors. In 2020, the organization received a $1 million gift to sustain it for ten years. Looking back, Rachel says, "When I started, it was just something I thought was cool. But it just kept growing, and I kept learning that this is something that people really care about." Macon now has more than seven times as much bike lane mileage as it did in 2015, and Bike Walk Macon is laser-focused on "creating a city that works for everybody, not just people who drive cars." Rachel says, "ECC is the single-most pivotal thing that I've done in my life, professionally. Having that opportunity is what made it happen."
---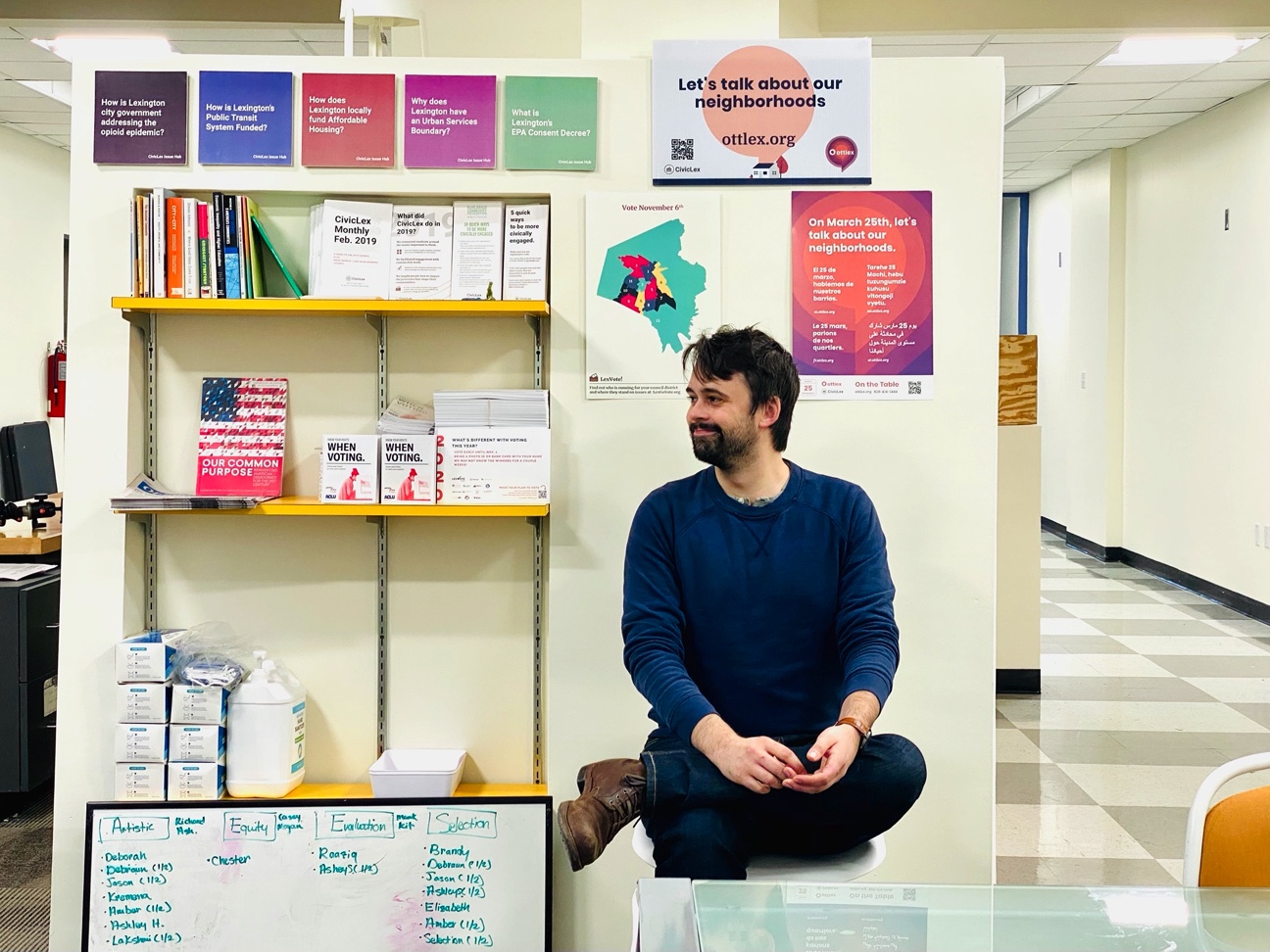 Richard Young
2016 Champion, Lexington
When Richard Young applied for ECC, he was running the first place-based community development corpora- tion in Lexington, Kentucky, which he had cofounded a couple of years prior. As the 2016 election approached, he was also increasingly interested in "exploring this relationship between democracy and transit—specifically, the ability to vote." But it was an interest that he couldn't fully pursue from within his organization.
ECC provided an ideal opportunity for Richard to experiment in the civic engagement realm outside of his full- time job. Over his fellowship year, Richard worked with Lexington's public transit authority Lextran to develop a suite of interventions designed to nudge transit riders to vote in the 2016 election: messaging to encourage voting at bus stops and on busses; free rides to early voting locations and on Election Day; and maps to guide transit riders, especially those for whom public transit was their only transportation option, to their polling places. The flexibility and scale of the ECC micro-grant was essential: "A very small investment in a project that I could focus on and didn't have to be housed within my organization—that was the only way that I would have been able to do a project like that and to have so much flexibility with it."
The project's success—many of the tactics that he implemented are now policy for Lextran—led Richard to imagine investing more of his time and energy into building a healthier democracy. "I was feeling really inspired to take on this civic engagement approach, to focus on it a little more explicitly." Richard established CivicLex in 2017, a civic education and media organization that helps Lexington residents meaningfully engage with the political process, and left the CDC to run it full-time. He traces its origins directly back to ECC: "CivicLex grew right out of that project. I would not have started CivicLex if it weren't for that project." In under four years, CivicLex has grown into an organization with a six-figure budget, and its work is receiving national acclaim. For instance, Richard was recently invited to speak on a panel at the Library of Congress about civic media in the digital age. Richard says, "I think we built something that's really unique and interesting and new. There's actual national validation for the work we're doing."
---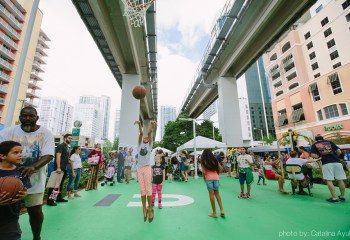 topic
Public spaces are an important part of Knight Foundation's work in cities and the communities where we invest. We believe that great public spaces have the power to transform cities. They are where neighbors can meet and residents can enjoy local arts and culture, take a jog or spend time with family. They help to […]
February 8, 2020
Public Spaces