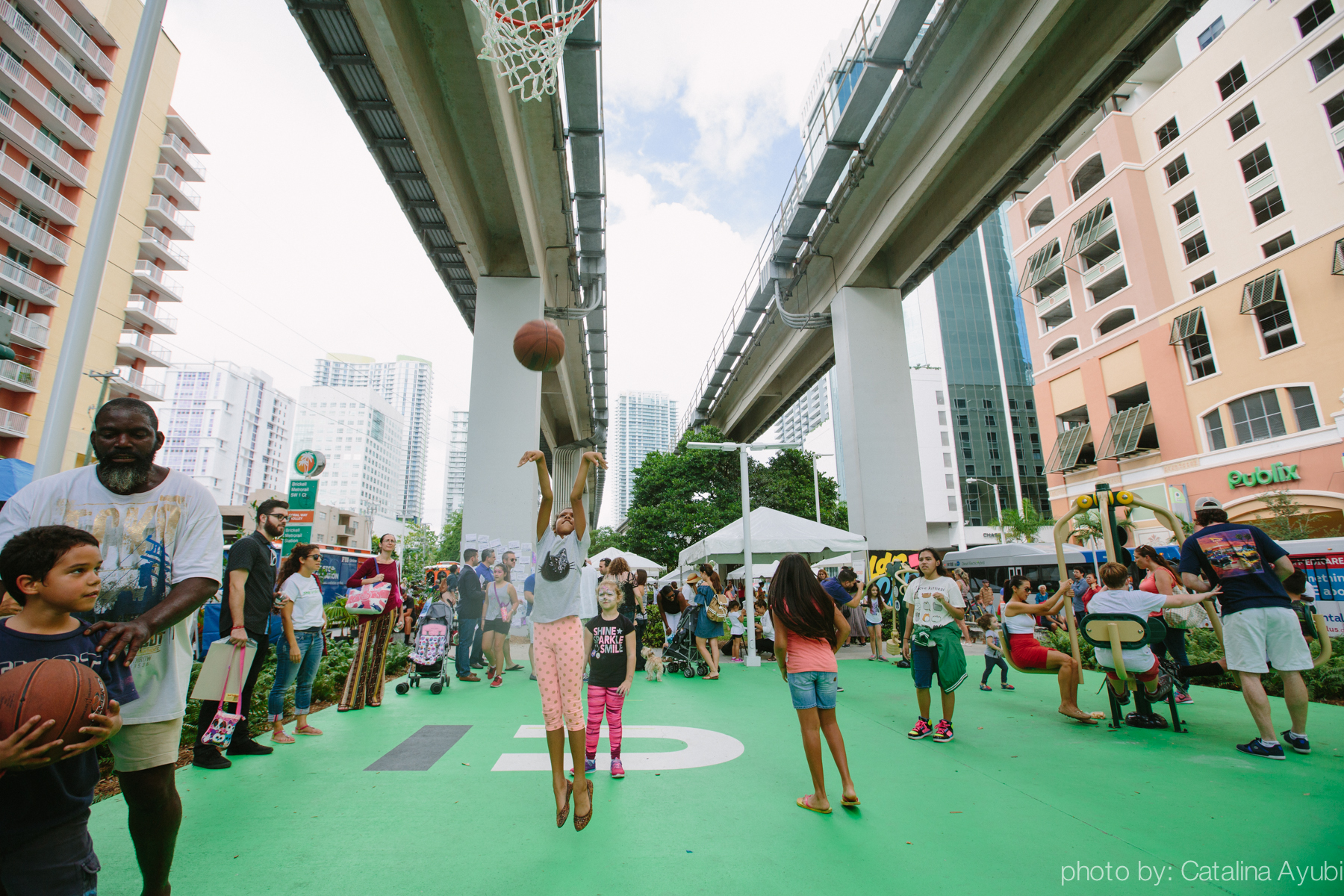 Communities
20 Emerging City Champions chosen to lead innovative urban projects
Twenty creative urbanists will join the 2017 Emerging City Champions fellowship program, an initiative of 8 80 Cities funded by Knight Foundation. Now in its third year, the program empowers young leaders to experiment with new solutions to urgent challenges in their cities.
Champions will receive $5,000 in funding to implement an innovative project to enhance public spaces, mobility or civic engagement in their city over the next 12 months.
Before embarking on their city building mission, the fellows will convene in Toronto for the Emerging City Champions Studio. The studio is a four-day workshop where the champions will refine their project ideas, and hone skills such as storytelling, inclusive community engagement and project management. Most importantly, the champions will learn from each other, and develop a support network to provide guidance and encouragement throughout the year.
The studio will feature neighborhood tours, interactive workshops and presentations from established city leaders such as Gil Penalosa, founder of 8 80 Cities, and Jason Roberts, founder of Better Block. Four past champions will join us in Toronto to provide mentorship and inspiration, including Alex Peay (Philadelphia), Cornetta Lane (Detroit), Amanda Zullo (Charlotte, North Carolina), Kia Moore (Charlotte), and Richard Young (Lexington, Kentucky).
Despite the modest budget and short timeline, the champions have ambitious ideas to improve their communities. This year's group wants to drive positive change in the way people eat, play, move, build, create, live and work in their cities. Among the winners are those who want to eliminate food deserts, empower youth through art, raise literacy rates, help civic nightlife thrive and revitalize neglected urban spaces.
The 2017 cohort will join an impressive network of Emerging City Champions who have taken their small ideas to unimaginable heights since the program began in 2015. Based on the success of previous winners, expectations for this group are high. With the support of Knight Foundation and 8 80 Cities and the encouragement of their peers, we are confident that this year's fellows will rise to the challenge and lead meaningful change in their communities.
The 2017 Emerging City Champions are:
Kaley Foster: The Akron Sustainer will create an educational hub for residents from an 8-by-20-foot shipping container built from reused and repurposed materials to promote sustainability and green living.
Charlotte, North Carolina

Omar Crenshaw: Golden Nuggets will provide K-12 and college students in West Charlotte an opportunity to create art using "trash" and discarded furniture to make new pieces that represent their culture and community.
Lorna Allen: The Social Senior Project will provide a needed link between the community and senior citizens, who have fewer opportunities to engage, use resources and connect with people in the digital age.
Kayana Sessoms: The "For the Love of Detroit" Parade will engage 150 youth from across the city in the planning of the theme, preparing of the parade floats and execution of the parade for community members and their peers to enjoy.
Rachel Klegon: A new playscape, shade structure and outdoor library at the Lincoln Street Art Park, located across from Detroit's recycling center, will provide a space for residents to connect.
Morgan Wright: A new community garden planted on an abandoned lot will serve community members and feature weekly farmers markets.
Eric Mayle: A build-a-bike, earn-a-bike program will provide 50 bicycles to under-resourced adults living in Macon who do not have dependable transportation.
Danielle Bender: Public Hives will provide beehives in public places, with a protective fence surrounded by native wildflowers and fruiting trees, to ensure residents can remain a safe distance away. Programming will encourage discussions about pollinators.
Suze Guillaume: The Pop-Up Book Shop & Miami Lit Fest will give residents an opportunity to indulge in diverse self-published books in Miami, providing access to local authors for kids and adults.
Michael Fichman: A public forum and a series of private round-table discussions about regulatory and economic issues in Philadelphia will focus on culture, public safety, cultural inclusion, affordability, global competitiveness, planning regulations, and more.
LaTierra Piphus: A community Time Bank, launched by the Womanist Working Collective, will use time instead of money as part of an exchange system for completing a service for another participant.
Michael O'Bryan: A Youthful Vision of Philadelphia (YVOP) will work with youth 14-19 to create a multimedia online tool and live performance capturing youth voices on civic and social issues.
Erika Guadalupe Nunez: Juntos Ink. will be an accessible series of monthly artmaking workshops that unite diverse immigrant communities living in South Philadelphia across linguistic and cultural barriers.
Amy Chamberlain: Snapshot of St. James will be a three-part series of community activations aimed at engaging residents at a pivotal point for a historical, and yet highly neglected, downtown park, celebrating the park's past, amplifying its present and exploring its future.
Tyrell Anderson: SuperSize Me: Interactive Community Workshops will bring community members together through popular, oversized family board games to teach youth and adults team building, conflict resolution and cognitive thinking.
Josh Nadzam: On the Move Art Studio, housed in a refurbished vintage trailer, will travel to underserved neighborhoods to host free art classes for at-risk youth.
State College, Pennsylvania

Spud Marshall: "Innovation Trailheads" placed in downtown State College will direct people to the many, somewhat hidden, innovative initiatives around the city.
Jacqueline Porter: "Thrive Tallahassee" will be a series of neighborhood meals hosted in underused, historically significant spaces.
Deidra Greene Larkins: The project will implement the first bike repair kiosk at one of the local transit stations in Manatee County to provide cyclists with the tools and equipment they need to make repairs while on the go.
Alex Pemberton: Pop-Up Co-Op will be a one-stop shop for materials and technical assistance for neighborhoods to execute tactical urbanism interventions.
r
Recent Content