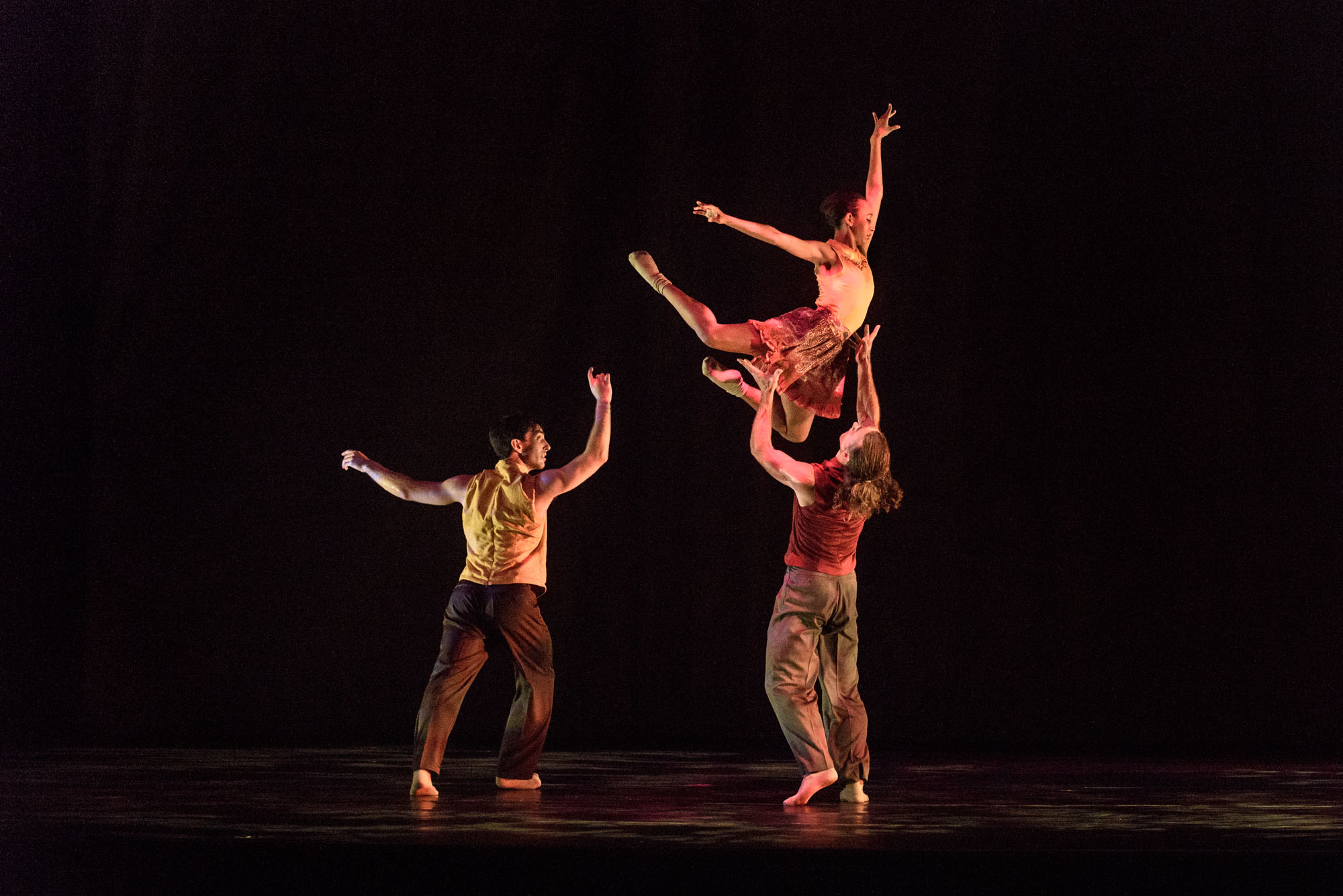 Arts
Announcing the winning ideas in the Knight Arts Challenge Akron
Heinz Summer Dance Festival. Photo by Dale Dong of Neos Dance Theatre.
This is a big week for Akron. The hometown hero LeBron gets his first ring as a Cavalier, and the Indians are in the World Series for the first time in nearly 20 years. The excitement and pride palpable.
The drama of sport plays a fitting background for the announcement of the winning ideas in the second round the Knight Arts Challenge. Sports are, in a way, high-stakes performance art. The mash-up of history, drama and emotion, coupled with the mastery of the physical body embedded in sports are all reflected in this group of exciting art projects and programs.
These winning ideas tell the stories of Akron's history in new ways, through songs inspired by the canals and locks which run through town and the wallpaper that adorns the interior of its buildings. Mastery of the physical form is embodied in the multiple dance programs that will come to fruition. Drama plays out in the story of the origins of the rubber industry and the lives it shaped, in a production for the stage. You can read about all 19 of them below.
These winning ideas come from individual artists, as well as long-standing institutions, and represent the vitality of this city. We are proud to support these ideas, their producers, and the city where they were cultivated.
Here are this year's winning ideas:
World Music@The Civic
Applicant: Akron Civic Theatre
Award: $25,000
To honor the city's cultural diversity through a world music series that celebrates traditions from cultures around the globe
"MUSIC ALIVE!" Folk + Baroque Concerts at the Akron Art Museum
Applicant: Apollo's Fire Baroque Orchestra
Award: $65,000
To bring new audiences to music with a series of free baroque and American folk music concerts programmed around spaces and art at the Akron Art Museum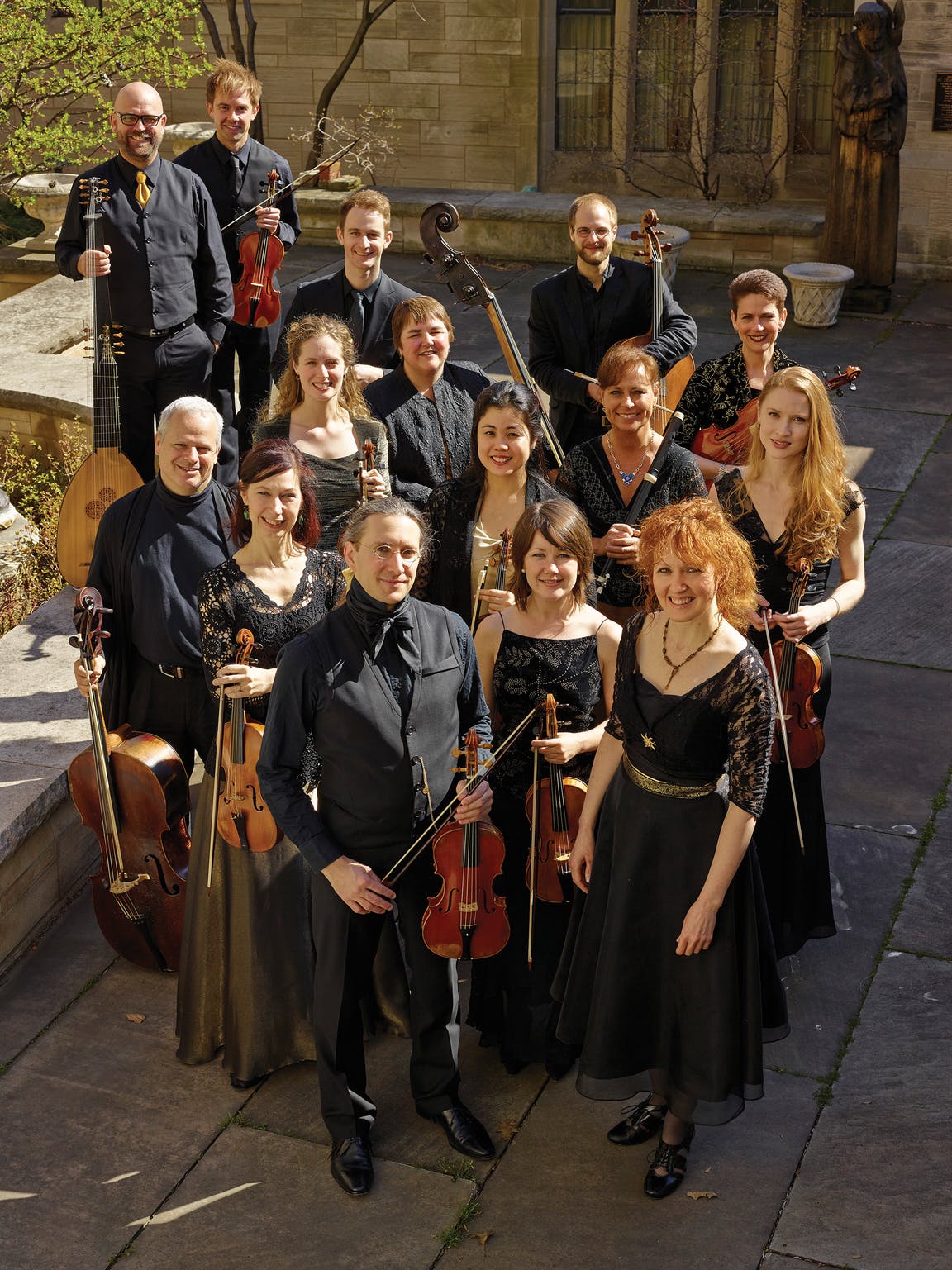 Were You There? – An Interactive Experience in Spirituals
Applicant: Carla Davis Music
Award: $3,900
To share spirituals, the stories they tell and how they influenced today's music through a series that commemorates tenor Roland Hayes' groundbreaking 1928 concert for Tuesday Musical Association
The Akron Summer Arts Experience
Applicant: City of Akron
Award: $143,000
To provide free dance and music performances during the Heinz Poll Summer Dance Festival
The Devil's Milk – All Over Akron
Applicant: New World Performance Lab
Award: $30,000
To explore Akron's relationship with the rubber industry through three new plays titled "The Devil's Milk Trilogy"
Made-up With Danny Volk: The Akron Sessions
Applicant: Danny Volk
Award: $12,500
To promote local artists through an Akron-based season of "Made-Up w/ Danny Volk," a performance project where Volk interviews artists about life and art while they create art on his face using make-up.
Blue Is More Than a Color
Applicant: David Morgan
Award: $35,000
To bring attention to Akron's jazz scene with a concert and recording of a local composer's work performed by a local jazz ensemble and guest artists
Akron High Arts Festival
Applicant: Downtown Akron Partnership
Award: $154,000
To elevate and celebrate Akron's arts community by expanding the Akron Art Prize into a 30-day festival featuring local artists chosen through a competitive process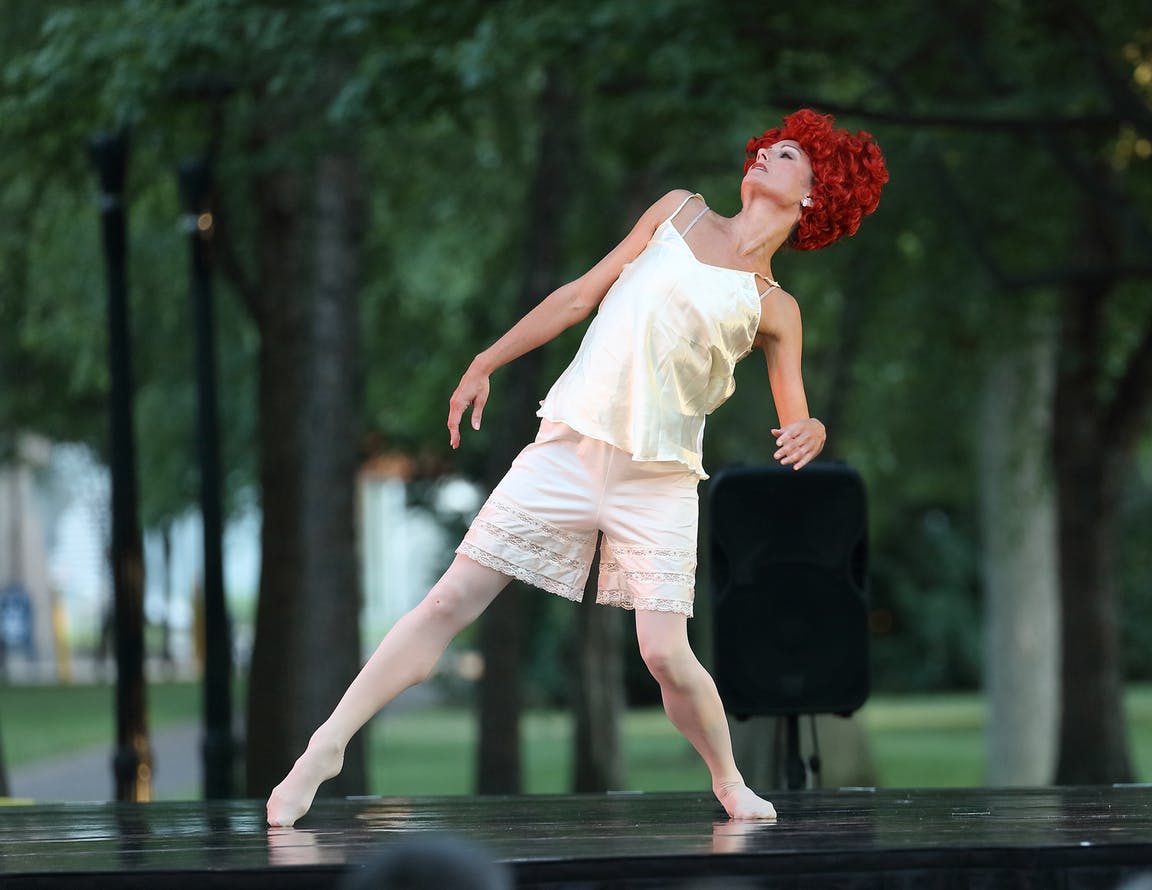 Akron LGBT Film, Music and Arts Festival
Applicant: Dylan Yellowlees
Award: $21,000
To bring the LGBT voice to the community through a festival of film, music and other genres of art
Storefront Echoes
Applicant: East Akron Neighborhood Development Corporation (EANDC)
Award: $34,398
To transform a slice of East Akron by commissioning a local artist to convert an underused parking lot into a vibrant space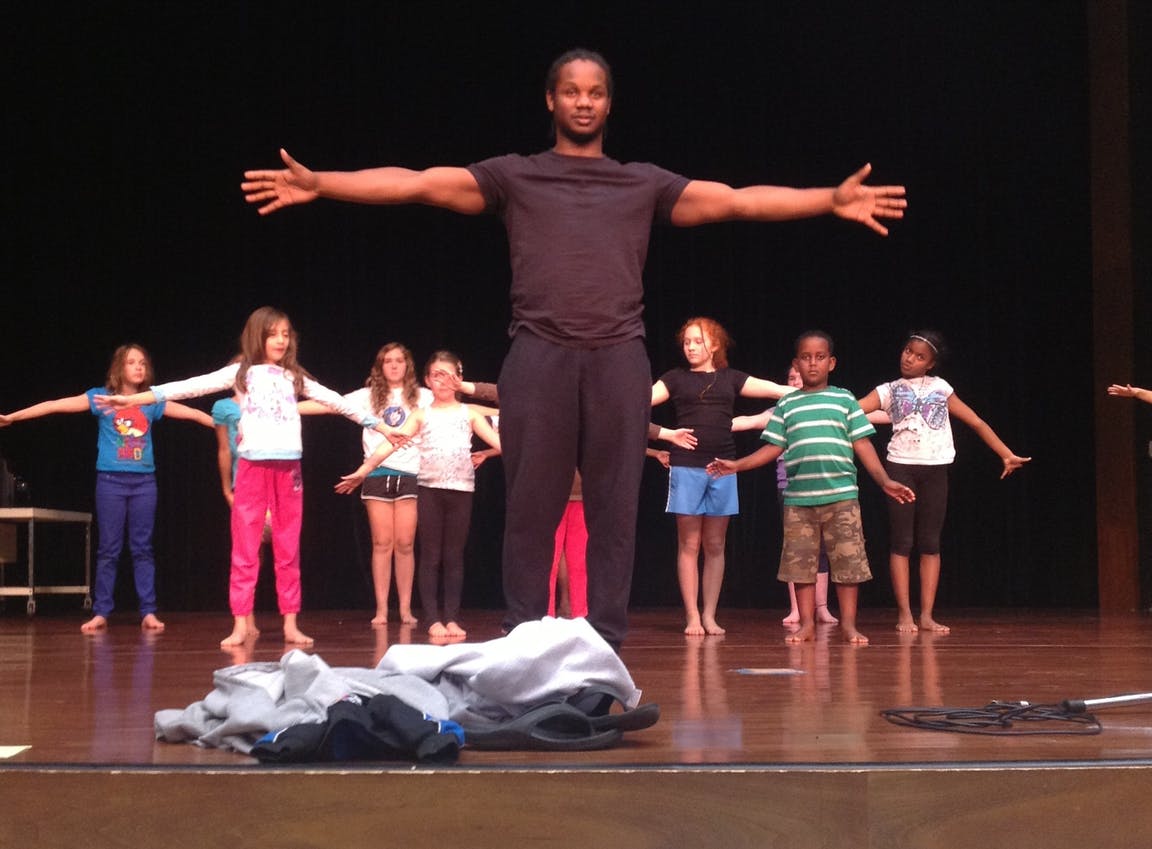 When the Rubber Hits the Road: The Creative Path
Applicant: Inlet Dance Theatre
Award: $15,650
To demonstrate the possibilities of careers in the arts with two-week residencies at two local schools where students create and perform new pieces alongside professionals

If This Wallpaper Could Talk
Applicant: Karen Starr and Shane Wynn
Award: $23,081
To celebrate the quirky style, history and people of Akron through a book of portraits and stories exploring the relationship between Akronites and their wallpaper
The Annual International Hip-Hop Preservation Project
Applicant: Keepers of the Art
Award: $69,100
To use hip-hop culture as community-based and authentic arts education and youth development – and to counteract the commercialization of rap music – through a weeklong festival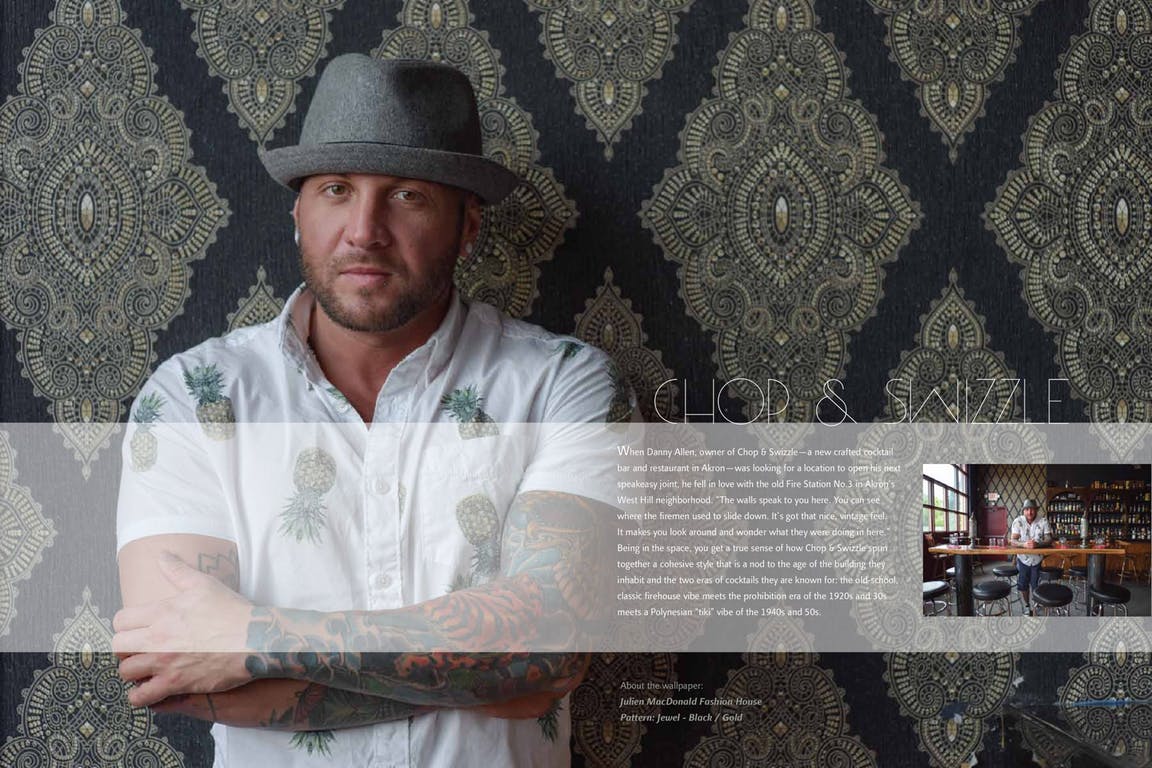 Canal Stories Through Song and Illustration
Applicant: Laurie Caner
Award: $22,897
To celebrate Akron's heritage by creating a book and CD of original illustrations and songs based on stories about the Ohio and Erie Canal
Lose Your Marbles: A Dance-centric Performance Art Fringe Festival
Applicant: Neos Dance Theatre
Award: $100,000
To encourage new voices and risk-taking art by launching an Akron Fringe Festival that showcases visual and performing arts
Decompression Chamber
Applicant: Tuesday Musical Association
Award: $40,000
To help ease workplace stress with this music series that will bring free mini-concerts to employees and clients
Live at Lock 4
Applicant: The Devil Strip
Amount: $35,000
To showcase local musicians and bring more people to cultural events downtown by strengthening a free summer music series at Lock 4
The 330 Road Show
Applicant: The Summit WAPS-FM
Award: $16,058
To promote local and regional musicians with the "330 Road Show," a series of pop-up concerts in neighborhoods around Akron featuring the artists who are streamed on the Summit's new online "330" channel
Synapse: Steam Into Stem
Applicant: The University of Akron – Synapse
Award: $20,000
To explore the connections between art and science by bringing nationally recognized artists to Akron to explore the power of biomimicry, art and design that takes inspiration from nature
Recent Content