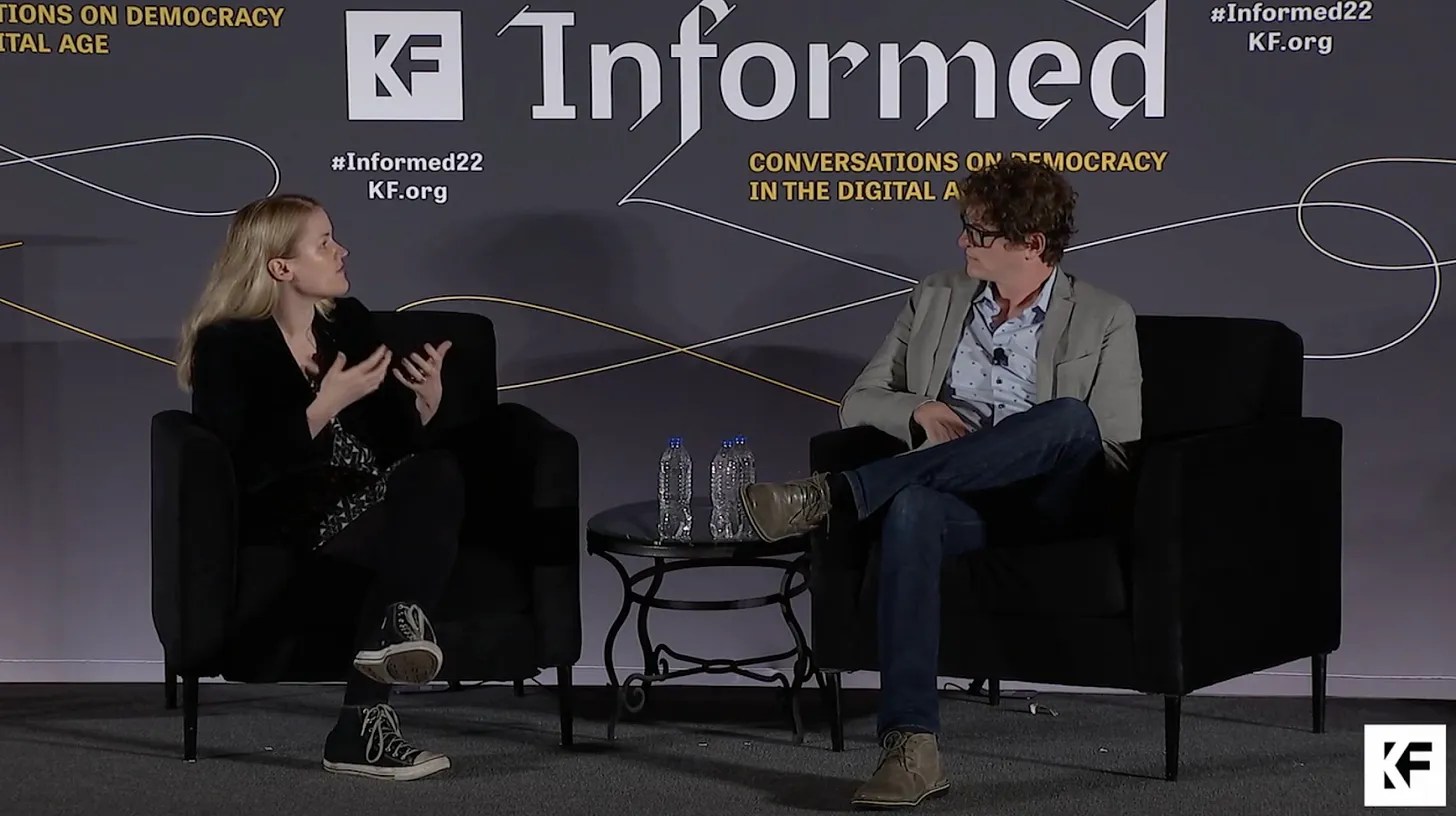 Journalism
As the number of whistleblowers expands, Knight lends a hand
Conversation between Haugen and Horwitz sheds light on the complexity of leaking to the press, and the need for support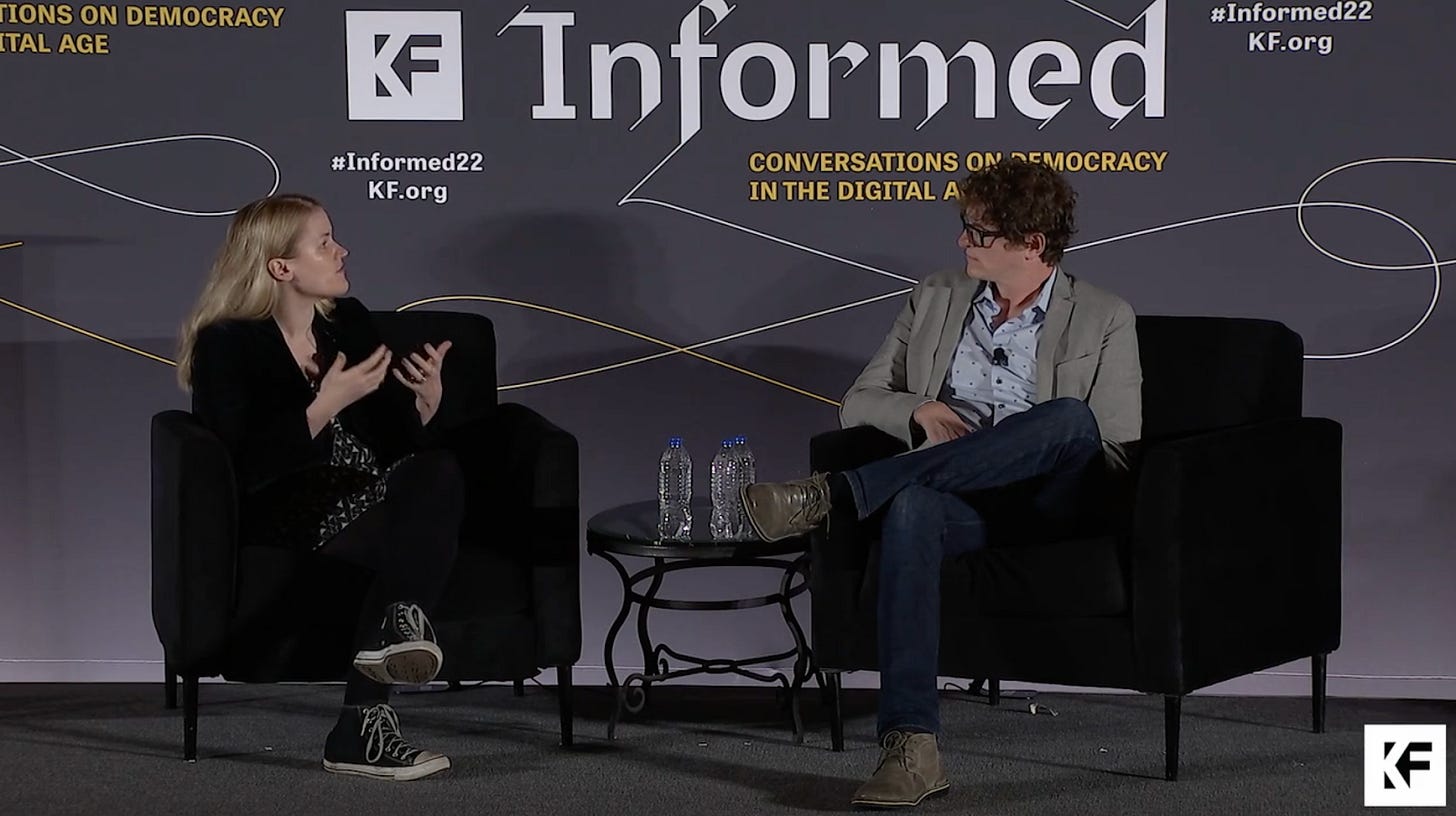 This newsletter focuses on Knight's Journalism program, but that doesn't mean we're the only part of the foundation that touches on issues relating to journalism. A wonderful example of that was last week's Informed conference in Miami, which was organized by Knight's Learning and Impact team.
Informed featured a number of fascinating conversations on the state of democracy in our digital age, but the one that most touched on journalism was Tuesday's session with Facebook whistleblower Frances Haugen and Wall Street Journal reporter Jeff Horwitz, who wrote the story about her revelations. The conversation touched on many issues, but, for me, the most interesting moments came when Haugen and Horwitz discussed how their own relationship evolved while the story was being put together.
Horwitz noted some frustration at times trying to reach Haugen: "The first few months, I was a little frustrated with you sometimes because you were hard to reach, or there'd be periods of time you'd just go dark, and I think I probably didn't appreciate the level of stress that this required of you."
He also noted the tricky role journalists play when working with whistleblowers: "There were limits to what I could do. I could never tell you that I wanted you to do a particular thing. That would've been inappropriate from the Wall Street Journal's point of view and a little presumptuous," he said. "And then I also couldn't tell you that it was going to be alright."
Haugen noted her own frustration with how long the story took to come together. Initially, the expectation was the process would take six weeks, yet it took four months. "The amount of education that technologists have about the process of journalism is very, very thin," she said. "One of the most valuable things the journalism community can do is provide a lot more education on the process of journalism, particularly to tech employees."
This conversation was not only engaging and enlightening, it was also timely. Informed took place only a few months after Knight's board approved a $1.2 million grant over three years to The Signals Network, a nonprofit that provides services for whistleblowers and journalists. I announced the grant at Informed, right after Haugen and Horwitz's session.
Signals provides various types of assistance for whistleblowers, including legal support, psychological support and housing assistance. And this is an area of increasing need. Until recently, Signals was being approached by whistleblowers just a few times a year. Now, they are approached once a week. So, in the interest of trying to get more information out there that serves the public interest, we felt this was a smart investment, similar to Knight investments in legal services for journalists, keeping journalists safe and supporting the First Amendment.
All the conversations at Informed are available here. I'd also urge you to take a look at the research produced by Knight's Learning and Impact team.
Recent Content