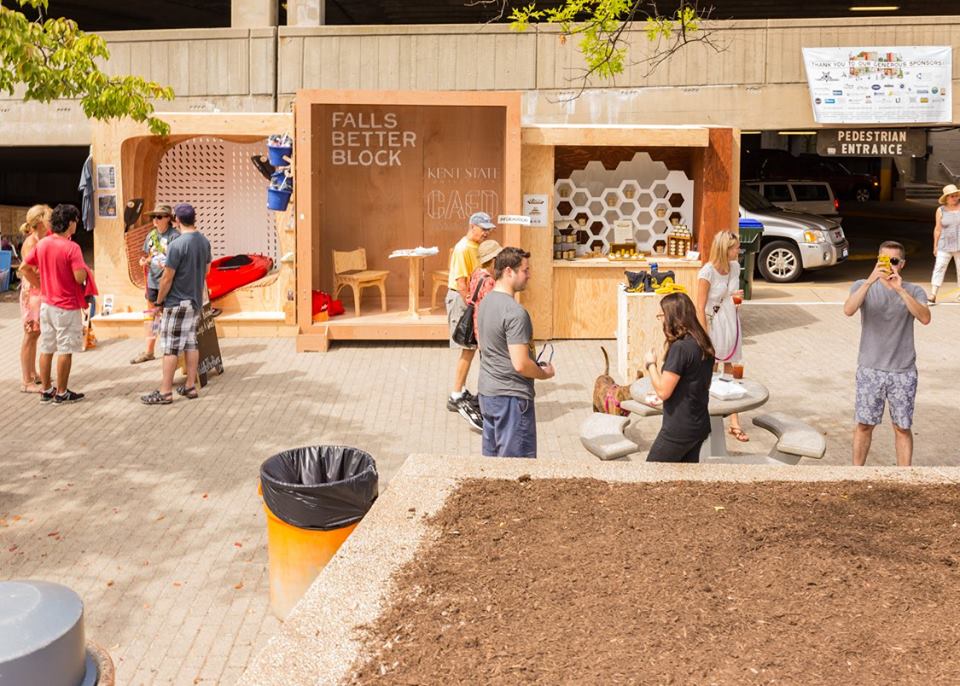 Communities
Better cities block by block: New toolkit helps communities build more inviting public spaces
I am not an architect. I can hardly swing a hammer. Ikea gives me a headache. But, yesterday, I was able to help build a beautiful bench for a bus stop. No hammers required. No headaches induced.
It was all made possible with Wikiblock. (And some creative co-workers.)
Wikiblock is an open-source toolkit of designs for benches, chairs, planters, stages, bus stops, beer garden fences, and kiosks that can be downloaded for free and taken to a makerspace where a CNC router (a computer-aided machine) can cut them out of a sheet of plywood. Most products can then be assembled without glue or nails, and used instantly to make a block better.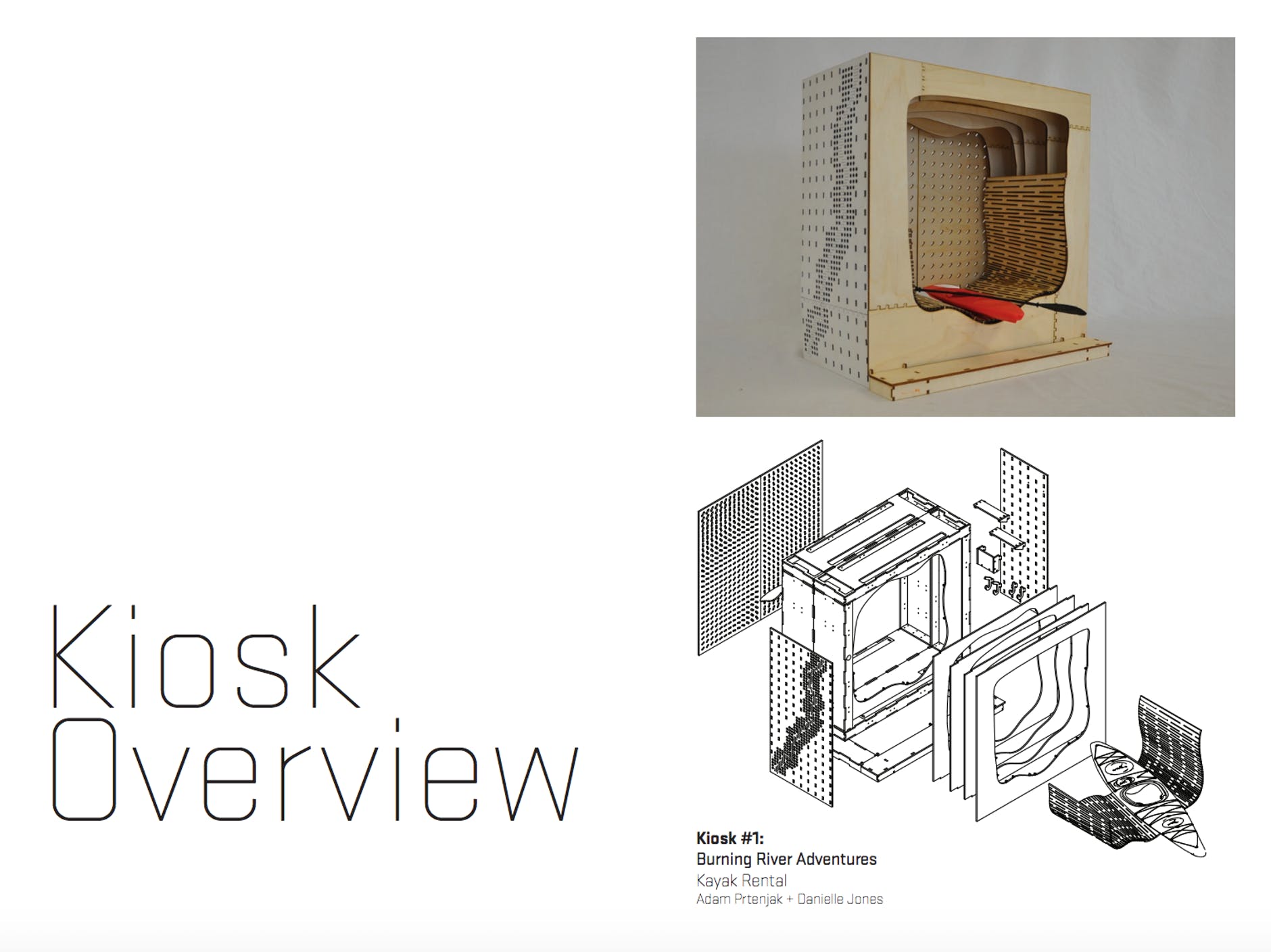 The library is an extension of our work at the Better Block, a nonprofit that aims to educate, equip, and empower communities and their leaders to reshape and reactivate their manmade surroundings to promote the growth of healthy and vibrant neighborhoods. Started in 2010 by Jason Roberts and neighbors, the Better Block—we like to think of ourselves as the Uber of urban planning—transforms neighborhoods one block at a time.
After working to create Better Blocks around the world, we saw a need to hand the tools over (literally) to the neighborhood residents so they could work with the resources they have to design and create elements that make their built environment better.
We believe Wikiblock has the potential to make fabrication accessible for every single person—from the kid in Duluth to the dad in Detroit to the grandma in Tallahassee. We want people in the community to have the ability to shape their environments without needing experts.
Already, we've seen its usefulness. The project was tested a few weeks ago at the Cuyahoga Falls Better Block near Akron, Ohio. Students from Brian Peters' College of Architecture and Environmental Design class at Kent State University partnered with local vendors to create kiosks for the two-day event—elevating the idea of a booth from a tent to a semi-permanent/movable structure. They worked with a candle maker, coffee shop owner, baker, kayak rental owner, and author to create the one-of-a-kind storefronts. The students spent last semester perfecting their designs, and the day before the event, they loaded up their materials and assembled them on-site.
The storefronts were used to fill in a gap along a stretch of a pedestrian mall. They were a great connector between the food, playground area, and vendors on one end of the plaza to the band, beach plaza and food trucks on the other end. At the end of the event, all the kiosks found new homes in other areas of the city.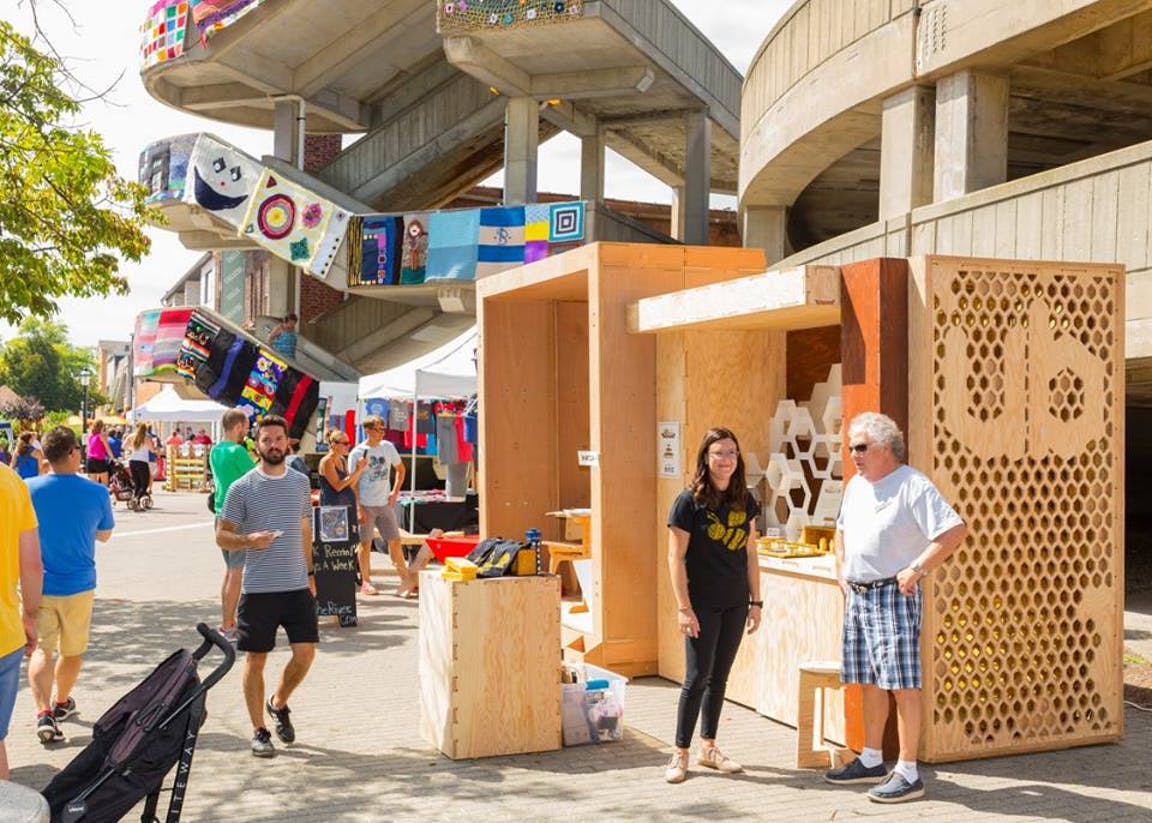 Today, we're launching our library with two dozen designs, but we'll be adding more as we go. Already, we're partnering with organizations to create chairs for street fairs and dog houses for auctions—and all of this is open to anyone anywhere to use.
With Wikiblock, we can take our work of rapid prototyping and apply it to more long-term projects. Once the Wikiblock products have proven their effectiveness, they can go from being semi-permanent to permanent.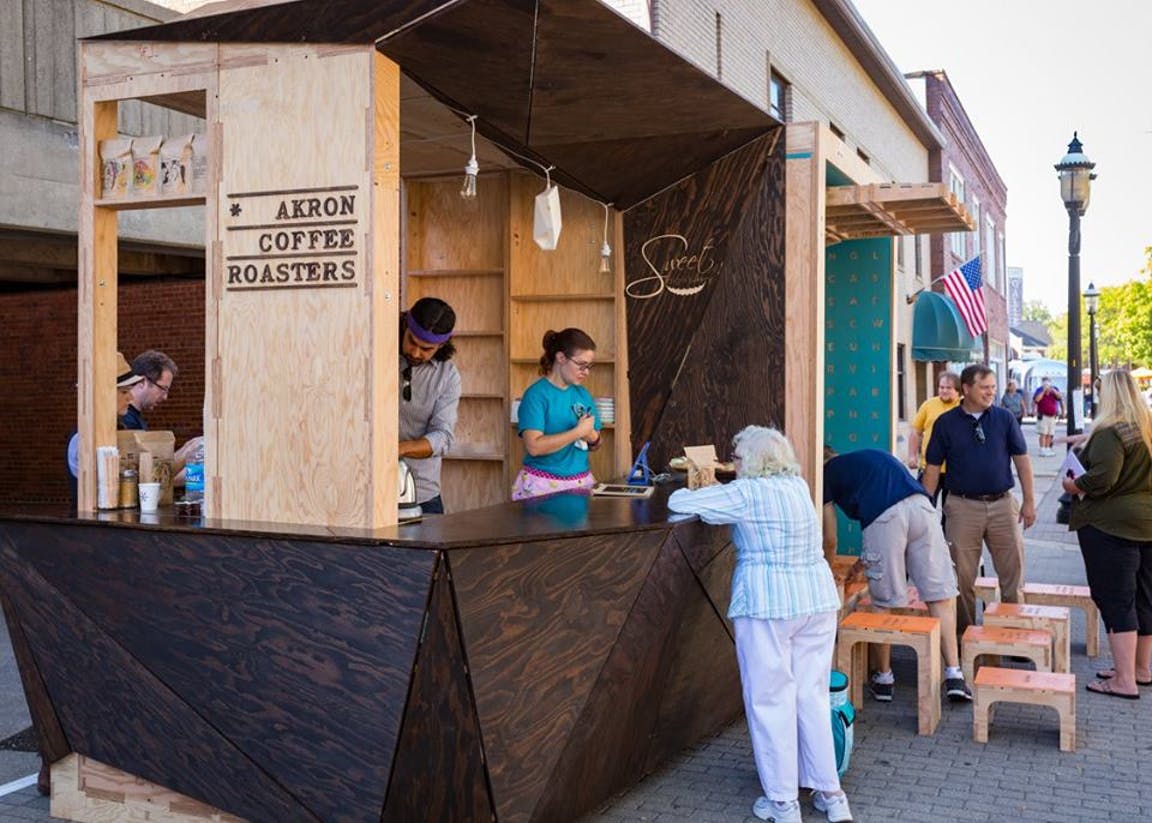 According to Jason, our founder, "Wikiblock takes tactical urbanism to the next logical step, which is beyond the one or two day and more into incremental urbanism."
Before Wikiblock, in order to build anything of size or substance, you had to work with architects, contractors, and builders. Now, all you have to do is dream it, print it and build it.
If I can do it, so can you.
Recent Content