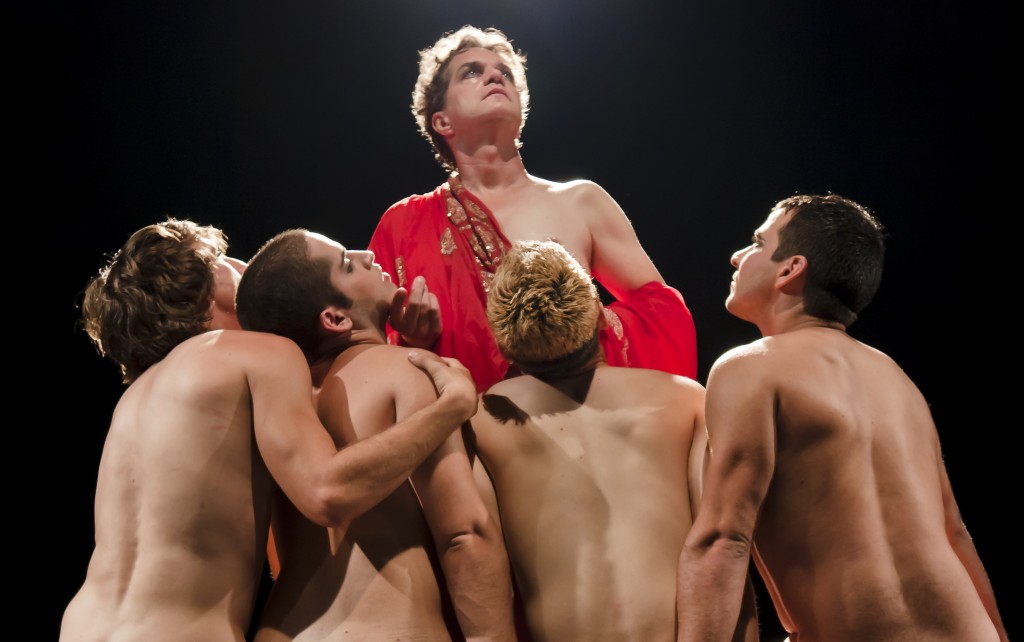 Arts
Caligula comes "Out in the Tropics"
Although Gaius Julius Caesar Augustus Germanicus, also known as Caligula, only ruled Rome for four years between 37 AD and 41 AD, his footprints are all over Western civilization. The mythology of Caligula, whose name means little solider's boot, is built around the idea that he was an insane tyrant whose extreme arrogance, cruelty, luxurious lifestyle—how else would an Emperor live?—and intense sexual perversions ultimately led to his assassination.
In death, Caligula grew even more infamous and has provided artists and even a few misguided Hollywood film producers with a rich and textured character from which to build a story. Supposedly, Caligula appointed his horse as a consul and a priest. There are no horses in the cubanized version of "Caligula" by Teatro El Público, which opens June 14th at 8 p.m. at the Colony Theater as part of the FUNDarte's "Out in the Tropics" festival. Despite the lack of four-legged animals, there will be enough cross-dressing, seduction, intrigue, partial nudity and, yes, gay-drama to keep you entertained.
Directed by the fabulously quirky Carlos Díaz, "Caligula" puts a gay twist on Albert Camus' existential play about the over-indulgent and self-destructive tyrant. The premise is this: the primal drive for sex and beauty can't be denied. Caligula manipulates this reality to his own advantage and twirls the world of bodies around his ignoble finger; however, Teatro El Público takes "Caligula" one step further. Their "Caligula" consciously uses Camus' play to subvert cultural norms and our concept of masculinity. Why can't a homosexual be portrayed as possessing as much violence and cruelty as a stereotypical heterosexual male chauvinist character? What does it mean to be gay and masculine? And why are these two terms still thought of as mutually exclusive?
Recent Content