"Dandy Lion" concert and photo exhibit aim to reframe black masculinity
Arts / Article
A traveling photo exhibit organized by Museum of Contemporary Photography at Columbia College in Chicago, the show examines the emergence of the dandy in African-American fashion, style and imagery. This fascinating collection of photographs, curated by Shantrelle P. Lewis, aims to counter a narrative that depicts black males as violent or criminal, and instead present images of black men who are, in Lewis's words, "exceptional in both style and manners." The concert element of the program on March 26, "The Dandy Lion Roars," consisted of performances by three musicians who, in performing classical art song and spirituals by African American composers and poets, also embody Lewis's description.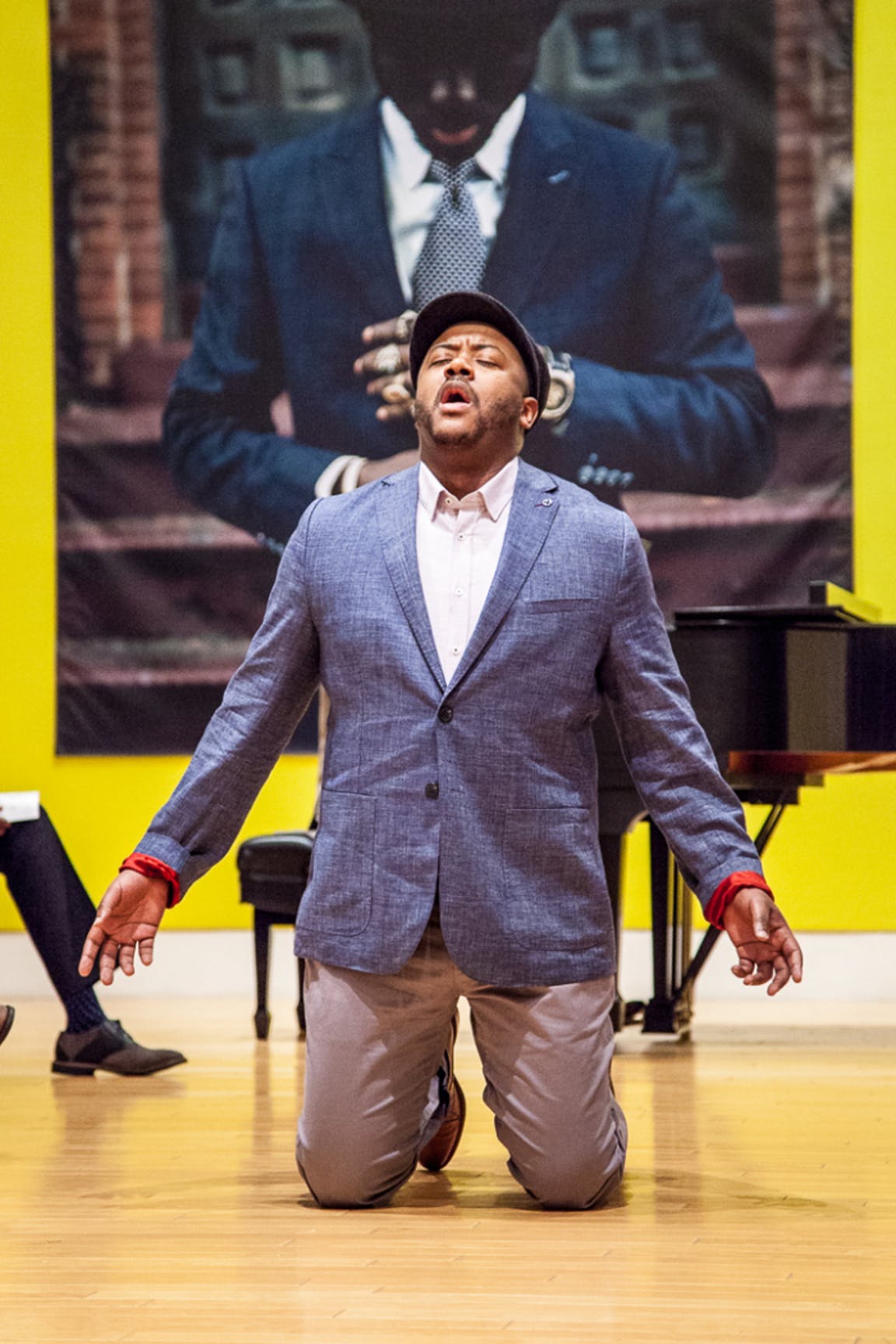 It was a not very long program, but a rich one, combining the talents of poet Langston Hughes and composer Margaret Bonds, and adding these Harlem Renaissance figures to a lineup that included more contemporary works by the likes of Uzee Brown and H. Leslie Adams, among others. The mid-afternoon concert got underway alternating blues with traditional spirituals that warmed up the room: "Oh, Freedom," "Lord I Just Can't Keep From Crying Sometimes," and "This Little Light of Mine" sounded as if they could have been written yesterday.
Through their exceptional voices and piano playing, the three performers easily evoked emotion–theirs was a natural, accessible and deeply human approach. Baritones Kenneth Overton and Jorell Williams, at once sweet and battle-hardened, shared the vocal responsibilities. If this was the first time they sang together, it was hardly noticeable. Theirs are powerful voices, of vast depth, and they shook up the audience from the beginning with an authenticity and mastery worth emphasizing. And as a calculated surprise halfway through the program, pianist James Davis Jr.–director of New York's Abyssinian Baptist Church–also sang (and how!), belting out Bob Marley's classic "Redemption Song," and bringing to it a dose of light and freshness in the style of a young Stevie Wonder.
It is no exaggeration to say that by the end of the performance, there was not a dry eye in the house, and that the emotion elicited by the musicians and the setting succeeded in creating a camaraderie among audience members. This was the ideal outcome for this musical presentation by IlluminArts founder Amanda Crider and her team, who are charged with looking for alternative spaces and engaging new audiences while simultaneously satisfying more experienced concertgoers.
"Dandy Lion: (Re)Articulating Black Masculine Identity" runs through May 21 at the Lowe Art Museum. For more information, visit the museum website.
Recent Content