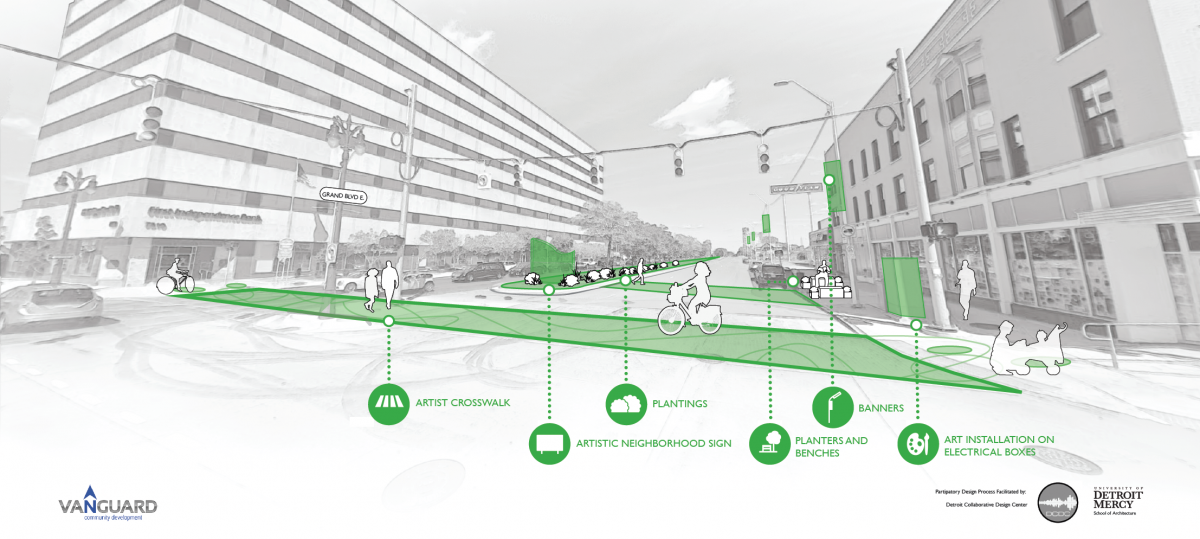 Communities
Detroit can shape its own future
On Feb. 25, 2021, Knight Foundation announced nearly $2 million in support for projects catalyzing equity in Detroit's Historic North End. Knight's Nathaniel Wallace shares more below. See the press release here.
Over the last five years, Knight Foundation has proudly supported Detroit's small businesses, journalism, and arts and culture with the belief that an informed and engaged citizenry should chart its own course and determine its own future.
As we move into 2021, the rapid change in Detroit is palpable. Cautionary tales of other big cities loom large — as investments pour into chronically disinvested Black neighborhoods, it often results in pricing out, resident displacement and the rewriting of area history. Detroiters are eager for change long overdue, but until we're given the tools and resources to forge our own paths and write our own stories, we risk the same fate.
This year, Knight is narrowing our focus and doubling down on prioritizing equity throughout our work in Detroit. As social investors, our role is to support our community partners as they work to achieve transformative impact; that means bringing community ideas that will have real, long-lasting change to life. That also means supporting work that attracts and nurtures talent, leans into opportunity and fosters civic engagement.
In Detroit, Knight's work will focus on the Historic North End, a historically Black neighborhood, which is experiencing significant private and commercial investment. As we leverage the momentum around economic growth in the area, our vision is to support a portfolio of projects that are representative of the city, and will help residents shape the North End into an equitable, thriving and connected residential and commercial corridor.
Our North End investments will be centered around equity with a focus on:
Catalytic commercial projects centered on the fundamental needs of the North End
The creation and reimagining of equitable, innovative and sustainable public spaces that strengthen neighborhood cohesion
Support for projects that foster equitable economic development
To start this work, today we're announcing nearly $2 million in support for two important projects in the area: the Vanguard Community Development Corporation's transformation of East Grand Boulevard into a pedestrian friendly neighborhood main street and a partnership with the Oakland Avenue Urban Farm and University of Michigan to transform a vacant home into a thriving community library.
This is just the beginning of our work in the Historic North End. We envision an equitable community that's shaped by its residents, helping to catalyze support for community driven projects in the neighborhood. As more investments come from Knight, we look forward to partnering alongside the community's vision and joining in the work to make the North End thrive.
Nathaniel Wallace is program director for Detroit at Knight Foundation.
Recent Content