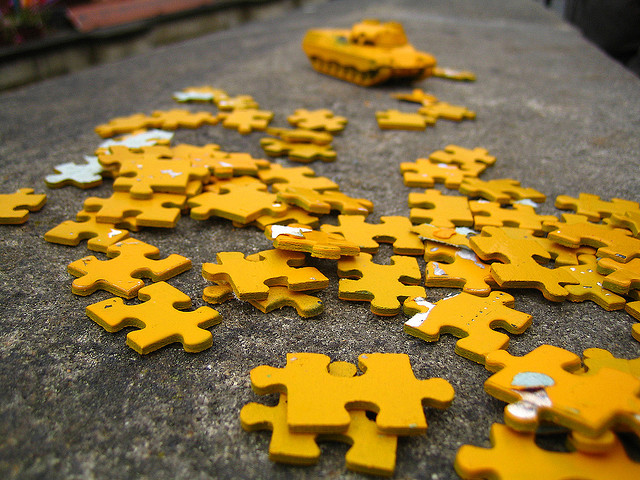 Communities
Encouraging more robust acts of citizenship
How might we encourage people to engage in more robust acts of citizenship? That is one of the questions that participants will explore during Knight Foundation's Civic Innovation in Action Studio. This is an exciting, and somewhat overwhelming prospect. In order to scope this challenge for the time available, we are asking the participants' to consider four things. Related Links
The first is that designing for engagement is different than designing a solution. For example, if public transportation in a city is broken, brainstorming ways to improve the bus system might lead to some interesting concepts, but it does not address the issue of engaging people as citizens. Instead, it is important for this track of the studio to focus on helping people take responsibility for the common good. In the case of our example, this might lead to redesigning how community meetings around public transportation take shape.
The second consideration is that when it comes to civic action, there is a difference between utilizing existing structures and inventing new ones. Engagement depends on the tools available for achieving a goal. When a person sees a potential solution, a subsequent step is asking, "How can I make it happen?" The difference between utilizing and inventing tools is a unique factor affecting the outcome of engagement.
In fact, the real or perceived difficulty with inventing tools for change is critical to the outcome scenario where someone takes action or sits stagnant.
Tools that already exist allow for participation based on utilization. Someone can dig in using systems that are within reach and can be activated immediately—"I can do this because I have the means." Rather than dealing with the barriers, someone can take action.
That means there is an emergent opportunity for invention through utilization. Choosing to explore the novel use of existing tools and pairing them to behaviors of change should lead to some interesting outcomes.
A third thing to consider is that a great deal of people engage in robust behaviors all the time. Such engagements, which we are dubbing "Character Actions," may or may not have anything to do with citizenship.
These actions are standouts among many in the behaviors of people who are actively and passionately engaged. The context of the engagement is prescribed, whether it is engagement for social good or selfish gain. While initial engagement might depend on a single Character Action, sustained engagement depends on the overlap and transition of many Character Actions. Disconnections and disappearances of Character Actions can lead to people disconnecting with causes at all levels of engagement.
The last consideration is the potential for behavior change to turn existing robust acts into new robust acts of citizenship. Several domain disciplines are contributing to this continually burgeoning field. Frameworks provided by Charles Duhigg, Dan Ariely, and others will help workshop participants design systems where engaging in behaviors that advance the common good is the default, not the exception.
Recent Content