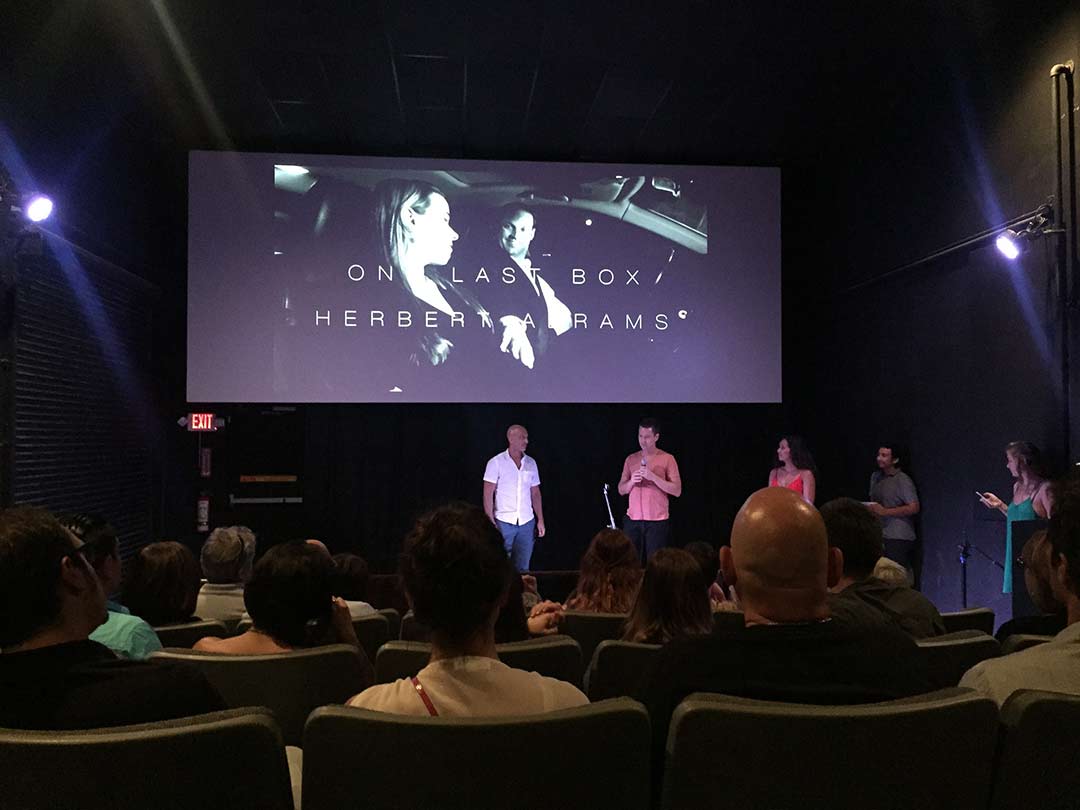 Arts
FilmGate Interactive monthly festival encourages Miami filmmakers to stay local
More than a hundred people packed O Cinema Wynwood last week for an "Indie-Pendence" Day celebration.
"NOLA is the longest-running local short film series in Miami," said Tina Francisco, the filmmaker coordinator. "Since we started [in February 2012,] we've shown over 250 films. It's a great platform for local filmmakers"
On the first Wednesday of every month, FilmGate Interactive invites the community to take part in the experience, which includes a "percolator" to pitch ideas to the audience, networking opportunities, vintage movie trivia, live local musicians, and, of course, the screening of shorts produced by local filmmakers. At the end of the screenings, every audience member gets a fuzzy ball to throw at the director of their favorite film. The director with the most fuzzy balls wins the audience award, a free year's membership in FilmGate Interactive. The membership benefits include discounted production insurance and rentals, and production support. Guest judges choose a winner as well.
"One Last Box" received the audience award. The judges, Andrew Strycharski, director of Florida International University's film studies program, and Alejandro de Onis, director of digital strategy at Knight Foundation and former director of digital strategy for Skylight Pictures, chose "Hollow Bodies" as their winner. "Hollow Bodies" will now screen at the "Best of NOLA at FilmGate Interactive 2016" in February.
After the screenings and awards, the audience and filmmakers mingled over drinks to live music.
"We started inviting local bands that are film-friendly," said Diliana Alexander, FilmGate's executive director. "Even though it kind of feels like this free-for-all Japanese game show style craziness, we make sure everything has a role in helping someone make a film."
The event's name, NOLA, has an interesting history of its own. While it may evoke New Orleans for some, the origins are wholly Miami.
"One night while we were programming local films, we listened to this local artist named Fernando Perdomo," Alexander said. "One of the songs on his album was 'I'm Not Gonna Move to L.A.' We thought it was a perfect name because we wanted to encourage artists who want to work out of the system to stay regional. They don't have to move to Los Angeles or Louisiana … Unfortunately and ironically, [Perdomo] ended up moving to Los Angeles, but the name stuck."
Recent Content