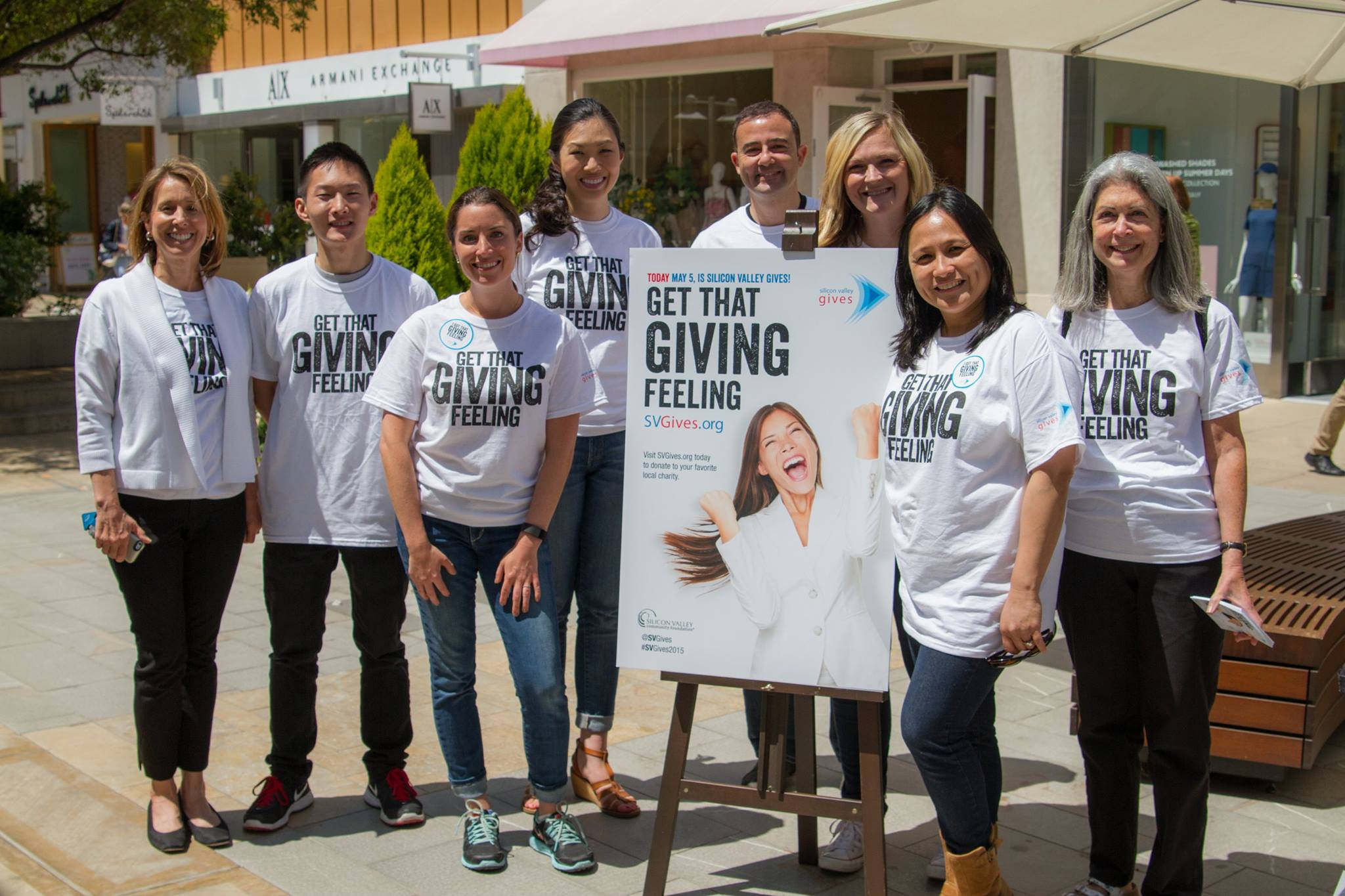 Communities
Giving Days: Is it time to ramp them up, or wind down?
On Jan. 25, Knight Foundation and Council on Foundation are hosting a virtual discussion: Giving Days: Ramp Up, or Wind Down, with foundation leaders on both sides of the effort.
You can get a preview of the conversation, in the following pieces by The Miami Foundation's Javier Alberto Soto and Silicon Valley Community Foundation's Erica Wood.
---
The case for giving days
By Javier Alberto Soto, president and CEO, The Miami Foundation
The Miami Foundation has a clear vision for our city: to create a community that is generous, engaged and committed to investing in its future. Give Miami Day is about bringing Miamians together to realize this vision and make a collective impact.
Since launching this initiative in 2012 with support from Knight Foundation, The Miami Foundation's Give Miami Day has made history as the most active 24 hours of giving in the Southeast United States, with the number of nonprofits, donors and dollars raised increasing year after year. In 2016, Give Miami Day brought in close to 25,000 donations from more than 17,000 donors around the world, raising $9.1 million for 600+ local nonprofits. The impact extends well beyond those 24 hours. Here are a few more reasons why we will continue Give Miami Day into the future.
Giving days further the foundation's mission to turn more people into philanthropists. The desire to make our city a better place to live drives Miamians. Give Miami Day connects that passion with an opportunity to take action; it furthers our mission to improve quality of life by igniting the community to rally around the organizations building it every day. It has increased our community knowledge around the issues residents care about to inform our work and better meet emerging needs. It has engaged our board of trustees and led directly to the establishment of new funds by generous residents who were previously unaware of the work of The Miami Foundation. It has deepened our relationships with fund holders and expanded our network of formal corporate partnerships. One such entity is the Miami Marlins who sponsor the Give Miami Day prize pool and organize their staff's annual day of service around the event. This partnership has now expanded to include The Miami Foundation managing the Marlins Foundation's funds.
Giving days expand impact for nonprofits. Give Miami Day is our biggest opportunity to impact a greater number of nonprofit organizations beyond our standard grant programs. Participating nonprofits represent every sector from the arts to housing, disability services, education and the care of animals. Since the contributions on this day are unrestricted, nonprofits can use the dollars at their discretion, helping establish, grow and expand programs. Additionally, Give Miami has helped introduce people to new nonprofits: in 2015, 28 percent of gifts made on Give Miami Day were by donors who self-identified as first-time givers to the selected organization(s). It is also an excellent opportunity for capacity building, providing a sophisticated online fundraising platform filled with helpful giving campaign resources to nonprofits while boosting their marketing skills through our communications trainings around the city. I have seen nonprofit partners use everything from creative memes on social media to dance parties, pledge cards and mascots to rally supporters; they have implemented these strategies with other events, year-end campaigns and development plans. I have also witnessed some of our smaller nonprofits be among our most successful organizations on Give Miami Day.
Giving days create a culture of giving. As more and more Miamians take a vested interest in this city's future, Give Miami Day is their chance to take part in the generosity movement. Because the giving day platform resides online, Give Miami Day creates a way for organizations to broaden their reach and audience and makes it easier for donors to give. With donations coming in from across the country and around the world, our city of global citizens is inspiring friends and family abroad to invest in our progress. In doing so, they signal to the world that Miami is indeed a generous and philanthropic community while inviting their friends and neighbors to get involved. In addition, we have taken knowledge gained during Give Miami Day to build out Nonprofit Central, a year-round community resource helping donors and residents better understand Miami-Dade County's nonprofit ecosystem.
We know that one fundraising program does not solve all of our civic challenges. But Give Miami Day shows how one day, one moment and one community can come together to create a more generous, giving and bighearted place than ever before. Giving days are not just about raising money; the event can also serve as a catalyst for a year-round, community-wide commitment to a culture of giving that fuels civic pride. At a time when our communities are in search of reasons for hope, giving days shine a light on the compassion and generosity that have always driven American philanthropy and that will guide us towards a more hopeful future.
Javier Alberto Soto is president and CEO of The Miami Foundation
---
Listening to community feedback drove Silicon Valley Gives forward – and led us to suspend it for 2017
By Erica Wood, Chief Community Impact Officer, Silicon Valley Community Foundation
In May 2016, Silicon Valley Community Foundation hosted Silicon Valley Gives, or "SVGives," our region's 24-hour online giving day to support nonprofit organizations in San Benito, San Francisco, San Mateo and Santa Clara counties. The event was a success, with $7.8 million raised in a single day, and a 6 percent increase in unique donors participating compared to 2015. We are very proud that over the past three years, SVGives has generated nearly $24 million for important social causes, inspired more than 50,000 people to make donations, and engaged thousands of nonprofits in a single, community-wide day of giving.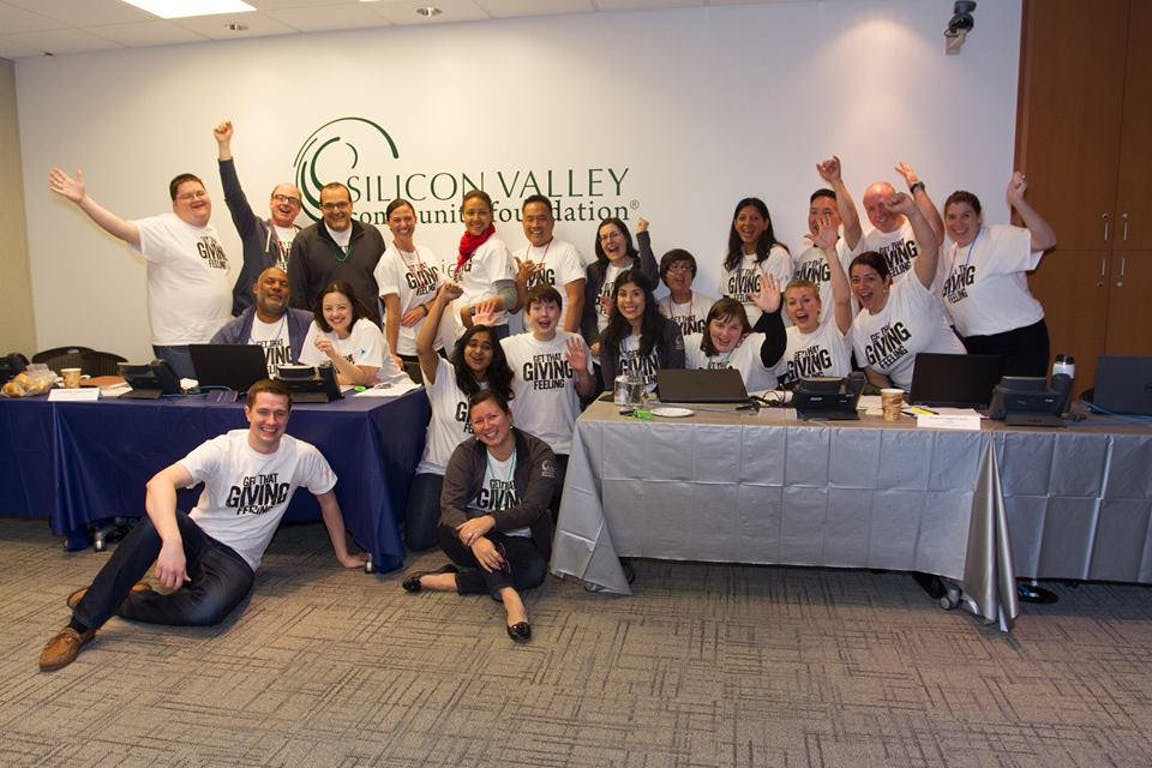 We launched SVGives in 2014 to commemorate the 100th anniversary of the nation's first community foundation. Back then, we believed it would be a one-time event. Instead, we were happily surprised by the excitement it generated and encouraged by community feedback that showed a strong appetite for future giving days. SVCF listened to the responses, then committed to hosting SVGives for two more years. By design, at the conclusion of our third campaign, we took time to evaluate the event and its history.
One of our central goals was to provide capacity-building training and resources for local charitable organizations. In the course of three years, the event grew to include nonprofit organizations from four counties. During that time, hundreds of organizations took part in the in-person and web-based trainings we offered; 24 training sessions were offered in 2016 alone. Our staff and other experts covered topics such as incorporating giving days into annual fundraising plans, expanding social media use, using storytelling to inspire donors, and attracting attention from media outlets. In addition, many nonprofits leveraged SVGives as a first-time opportunity to introduce donors to using a digital platform to fundraise.
There are also broader benefits to hosting SVGives. No foundation, including SVCF, can support every worthwhile organization. Grantmaking priorities and limited discretionary resources mean that many respected and worthwhile organizations do not receive our support. However, SVGives enabled us to engage with and provide capacity-building resources for a wider audience of nonprofit organizations.
Once the 2016 campaign drew to a close, we took a hard look at the data we'd gathered and the feedback we'd received. A growing number of nonprofit organizations, donors and other partners expressed frustration that a portion of each donation made during SVGives went to pay fees to support the digital platform used for fundraising. Some nonprofit organizations felt that the energy they devoted to SVGives took away from their other fundraising efforts. We also heard about growing fatigue among some donors. Although the total number of donors and donations rose in 2016, the average gift amount fell, resulting in nearly flat overall fundraising totals.
In light of these results, we ultimately decided to suspend SVGives in 2017. By taking 2017 off, SVCF will have an opportunity to consider SVGives' long-term future and better position ourselves to serve our local nonprofit organizations and donor community.
Some of the important lessons we have learned over the last three years include the following:
Listen to your community: SVCF first hosted a giving day to commemorate the centennial for community foundations, and it was our community that asked us to host it again. The community also raised concerns, and that feedback has been equally important.
One size does not fit all: There are a variety of strategies that have been used to host giving days. The most successful giving days build on the strengths of the host organization and align with its strategic purposes. SVGives was successful in part because of the strong relationships SVCF has fostered with the nonprofit community, and because it aligned with our values of collaboration, inclusiveness and responsiveness. The giving day was completely consistent with our commitment to bettering our local communities.
Conduct an honest evaluation: Even the most successful giving day can benefit from an honest review of what worked and what could be improved. A review is also important to assess whether the event is still the right fit for your community.
We hope these lessons will be useful to other community foundations in determining whether a giving day is right for their organizations. As for Silicon Valley Community Foundation, we will determine if there are effective ways to address the community concerns we have received. If so, and in the true spirit of Silicon Valley, we will develop a Silicon Valley Gives 2.0 that will be an even better event than it was before.
Erica Wood is the chief community impact officer for the Silicon Valley Community Foundation
Recent Content